Bird Photos / Great Egret
Last Update: 9/11/2017
This Great Egret, and the gull standing in front of it, were seen from Assateague Island, MD, in July 2003.
We saw many great egrets, along with lots of other birds, at Assateague on July 28th, 2005.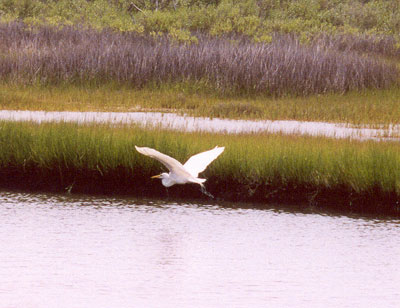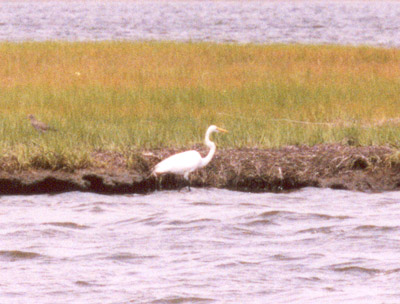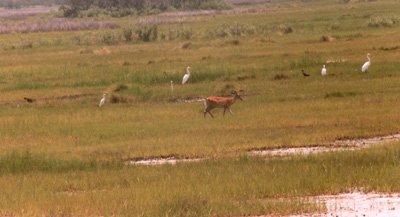 Another group of egrets. This was taken from the road between the Assateague visitor's center and the main part of the island. Note the darker colored birds in the group. I think they are Glossy Ibis, but I cannot be sure from this photo.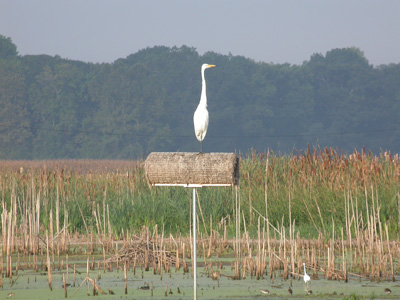 This great egret stood on the nest box in the middle of the marsh at Swan Harbor Farms in Havre de Grace, MD, in September 2005.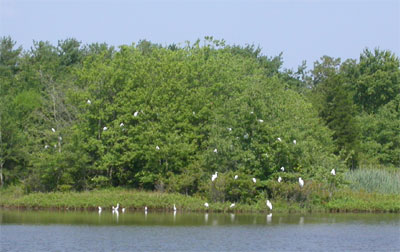 This large group of Great and Snowy Egrets was in a tree area near the Gull Pond part of the Brigantine wildlife preserve in New Jersey on July 29th, 2006. I counted about 60 total in person; about 30 are visible here.
Joyce and I got a close look at this Egret at Myakka River State Park, FL on February 26th, 2007.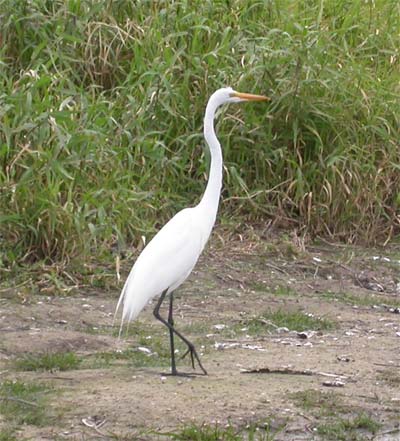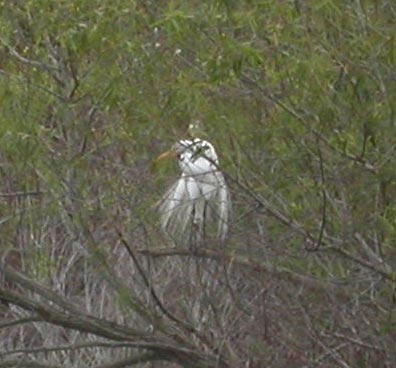 I saw the next great egrets at Swan Harbor Farms on July 22nd, 2007.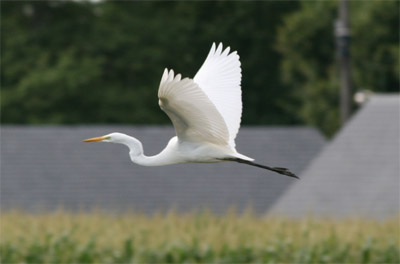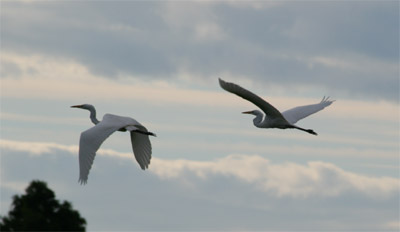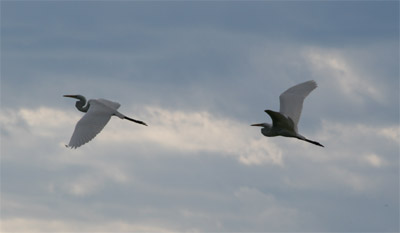 This great egret was at Harford Glen in Abingdon, MD on April 13th, 2008. Note the green lores (at the base of the bill)- it is in breeding plumage.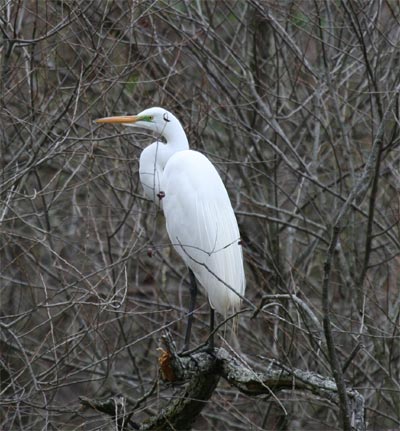 Joyce and I saw several great egrets at Bombay Hook NWR, DE on May 25th, 2008. The lighting on the second one made it look green. The color here was not adjusted- this is how it came out of the camera.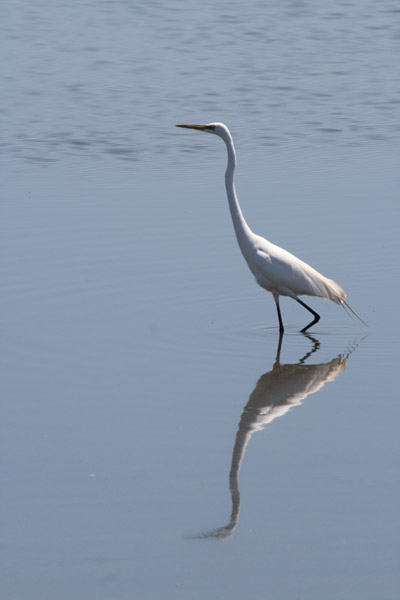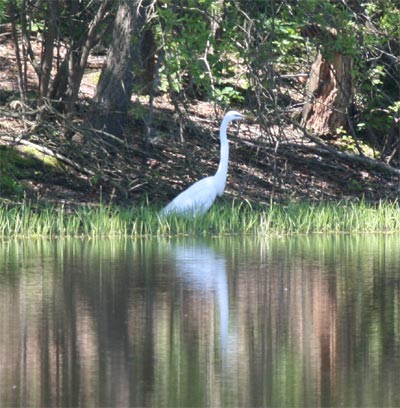 This egret is coming in for a landing onto the nest box at Swan Harbor on June 6th, 2008.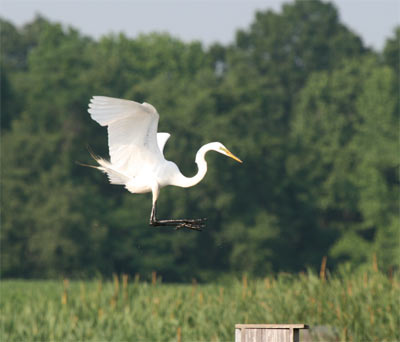 I saw this bird at Cape May, NJ on August 16th, 2008.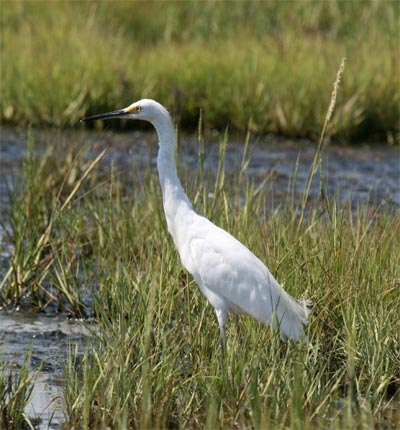 This group of Great Egrets and Great Blue Herons was at Bombay Hook on July 31st, 2009.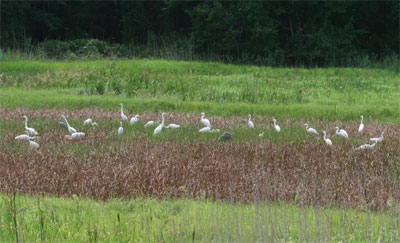 This Great Egret was at Bombay Hook on September 6th, 2009. It is holding a leaf.
I saw this bird at Cape May Point State Park, NJ on April 24th, 2010.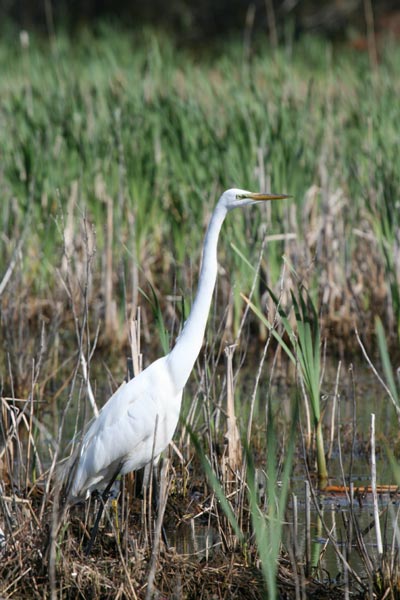 This egret perched in a tree at Bombay Hook on September 5th, 2010.
I saw this bird with the big fish in Bunker Pond at Cape May on September 24th, 2011.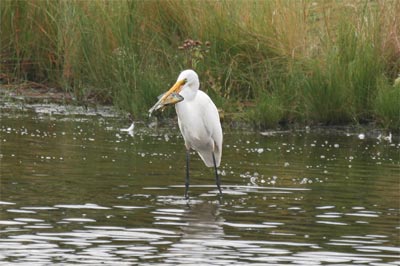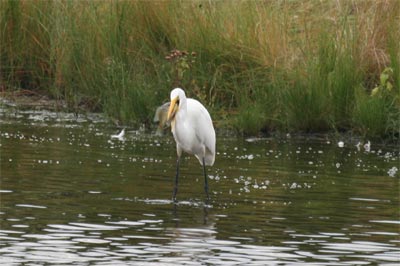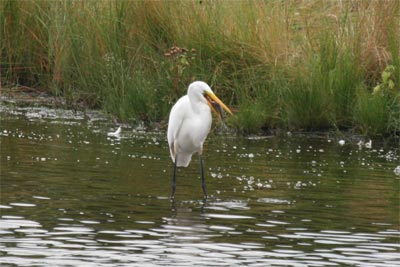 These were at Bombay Hook on May 22nd, 2013.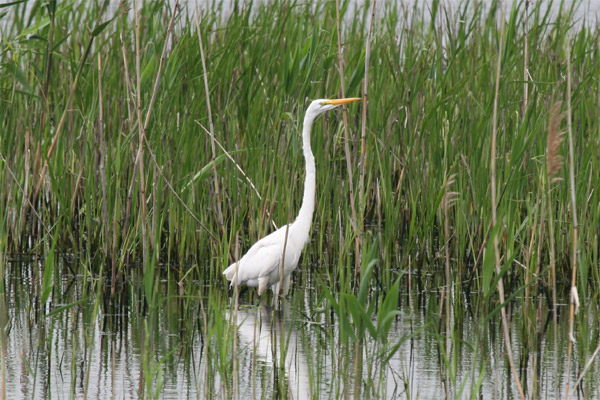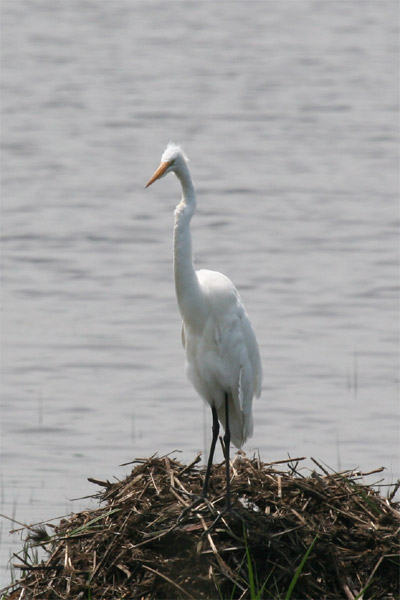 This bird fished in the large pool at Harford Glen park on May 26th, 2013.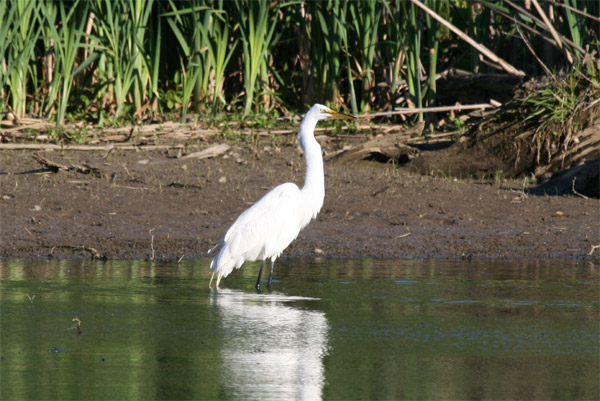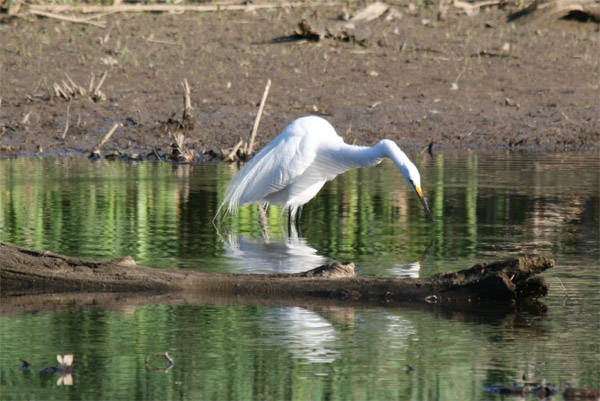 I saw this one near the Boardwalk Trail at Bombay Hook on January 2nd, 2016.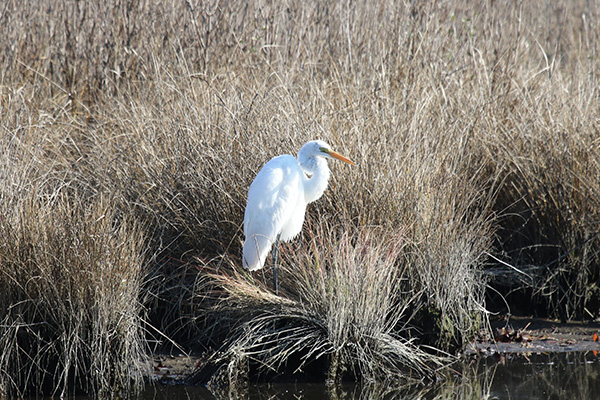 These were at Bombay Hook on May 15th, 2016.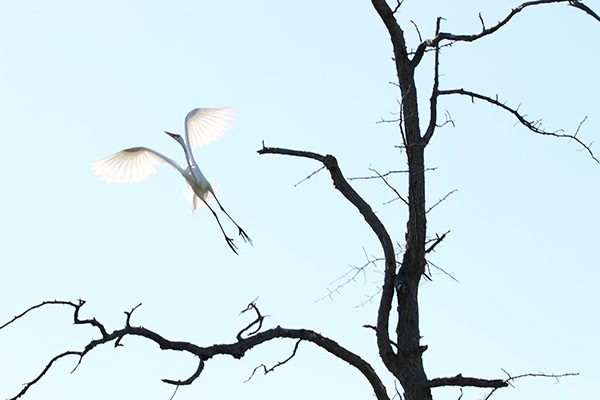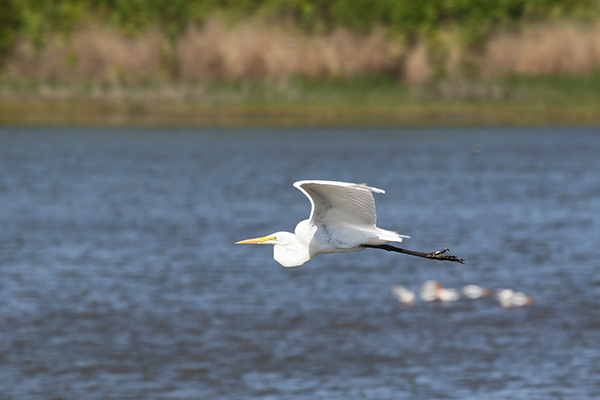 These were there on May 28th, 2017.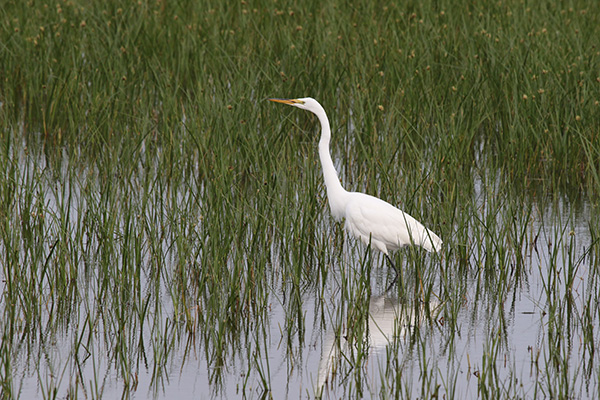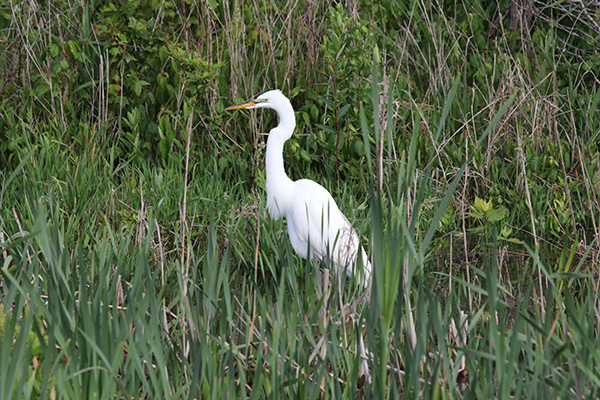 I saw this field full of egrets at Savannah NWR, SC, on August 25th, 2017.