---
---
---
About Monroe
---
---
---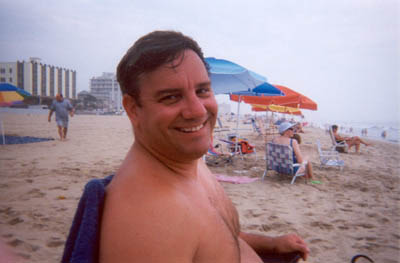 Thanks for visiting our photo gallery. I hope you like the pictures. My name is Monroe Harden. For those of you who don't know me, I'd like to introduce myself.
I am a retired United States Army officer. I was in the Army from 1984 until 2004. I started out as an Armor officer, which explains the tank photos you've seen elsewhere on my site. I had assignments in tank units in Germany and Colorado during my younger years. In 1992 I joined the Army Acquisition Corps. We are the people who conduct research, development, procurement, and sustainment of Army equipment. My acquisition jobs have included requirements definition (what does the Army want?), system safety management (are these systems safe enough to use?) and accident investigation (what happened; why; and what can we do to prevent it from happening again?) and my last assignment was in support of testing of the Army's Stryker combat vehicle at Aberdeen Proving Grounds, Maryland.
After my retirement, I signed on with Boeing to work on the Future Combat Systems program. I am part of the test planning team and I work with the Combined Test Office at APG.
As you can tell from my web site, I enjoy photography. I don't have much in the way of fancy equipment- just a Canon AE-1 program and a few lenses. I also enjoy astronomy, and I have a Celestron 8" Powerstar telescope. The astronomy pictures featured on my site here were mostly taken using the telescope. I also have a Nikon Coolpix 4500 digital camera.
I presently live near the Aberdeen Proving Grounds in Maryland with my wife Joyce and our kids Matthew and Andrew. You can see photos of them in the "people" section here, or follow the link from the home page to Joyce's very own site.
Last Update: May 1st, 2004