Bird Photos / American Avocet
Last Update: 8/25/2014
I saw these first birds in one of the impoundments off of Delaware Rt 9 at Woodland Beach on August 10th, 2006. There were a total of about 7 Avocets there, along with some egrets and a Tricolored Heron.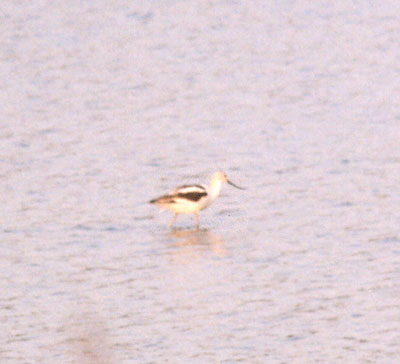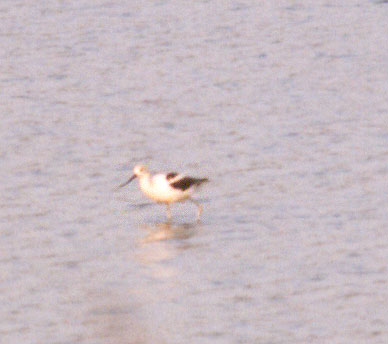 I saw the next two birds on the road leading to Rio Bosque park in El Paso, TX on May 15th, 2007. There was a canal full of water on the other side of the road. I was surprised to see shorebirds so far from a shore.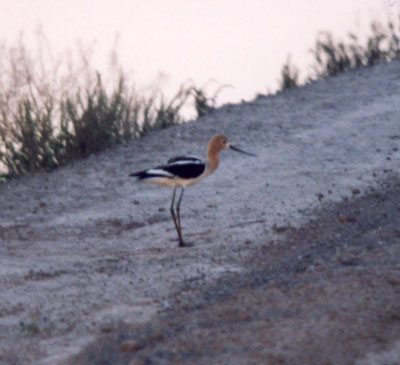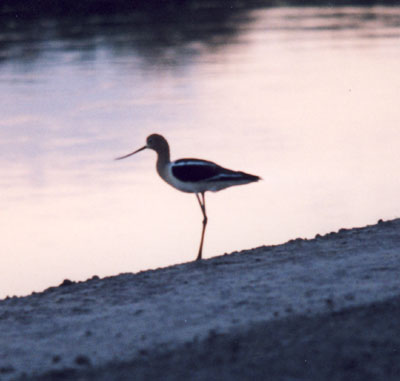 Joyce and I saw many Avocets at Bombay Hook NWR, DE on May 25th, 2008. The ones in the last 2 photos appear to be mating.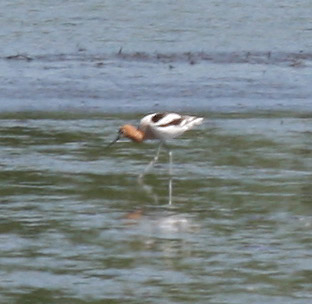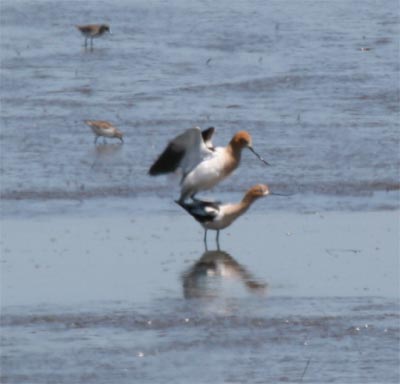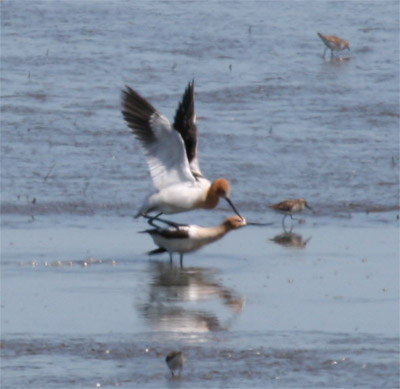 I saw these Avocets at Bombay Hook on August 2nd, 2008.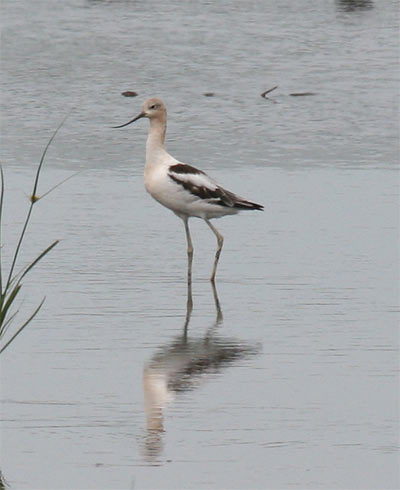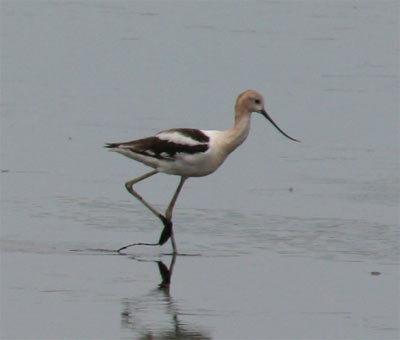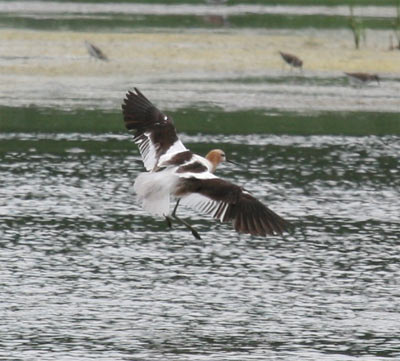 These birds were also at Bombay Hook, but on July 31st, 2009.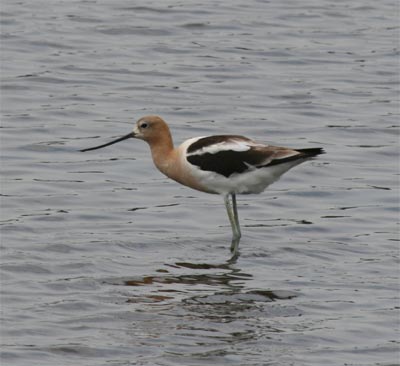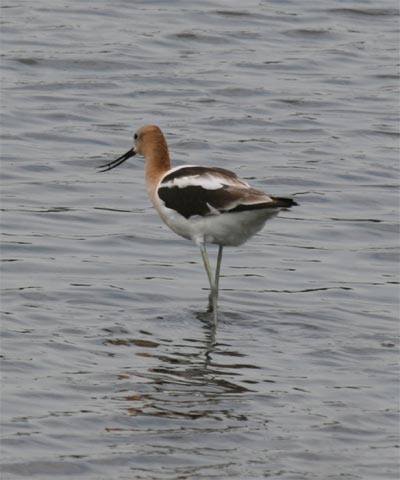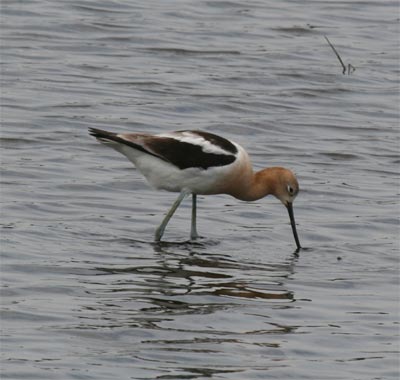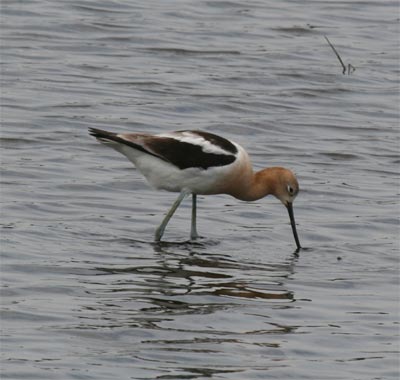 I saw several Avocets in non-breeding plumage at Bolsa Chica Wildlife Preserve near Huntington Beach, CA in late January 2010.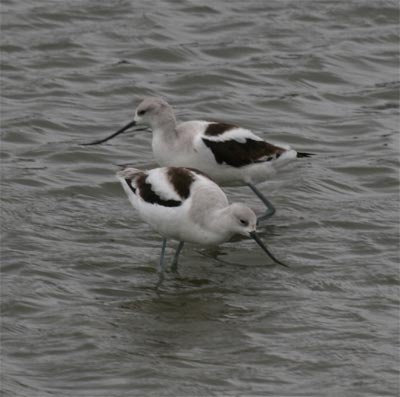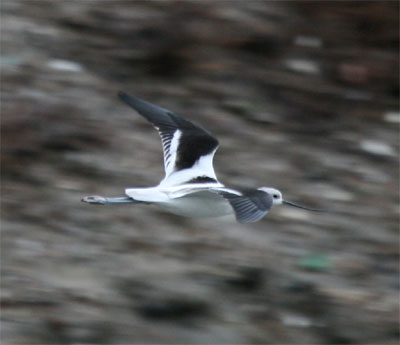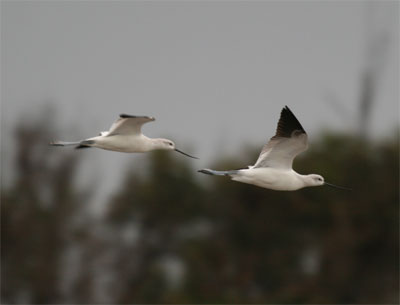 There were hundreds of Avocets in Raymond Pool at Bombay Hook on September 5th, 2010.
I saw more Avocets at Raymond Pool on August 13th, 2011.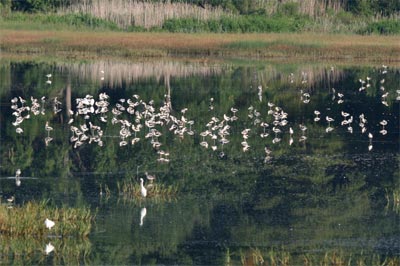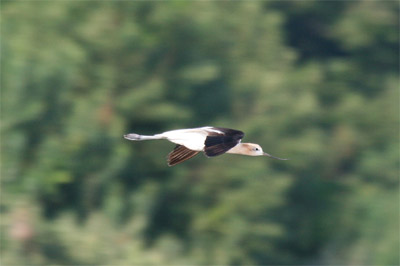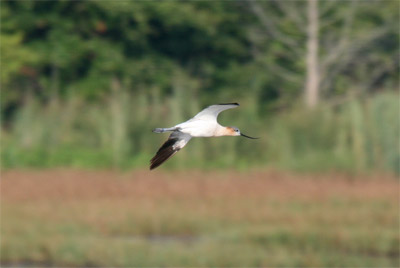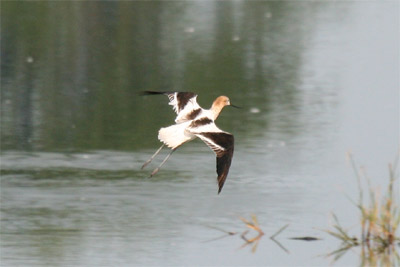 These Avocets were in one of the large cells at the Poplar Island reclamation site in the Chesapeake Bay on June 5th, 2013.
I saw these at Bombat Hook on August 22nd, 2014.