Baltimore Half Marathon
10/10/2009
I ran the Baltimore Half Marathon on October 10th, 2009. This 13.1 mile run was my first race longer than 10 miles. The event took place in and around downtown Baltimore. It was a fun day. Thousands of people ran the marathon, half marathon, and 5-K races as part of the Baltimore Running Festival. It was neat to line up with 8000 other people to start my run, and the cheering crowds along the course made the miles go by faster. They had live bands at several places on the route and people gave away drinks and snacks, including gummy bears.
Surprisingly, I only had to stop and walk at the water points and at one porta potty stop. It is hard to drink water and run at the same time. I ran the entire rest of the way. My official finishing time was 2 hours, 18 minutes, and 36 seconds. This is a little better than an 11 minute mile pace. My goal was to finish in 2 hours 30 minutes or faster, so I met my goal.
This photo was taken as I left Camden Yards, about 200 yards from the finish line.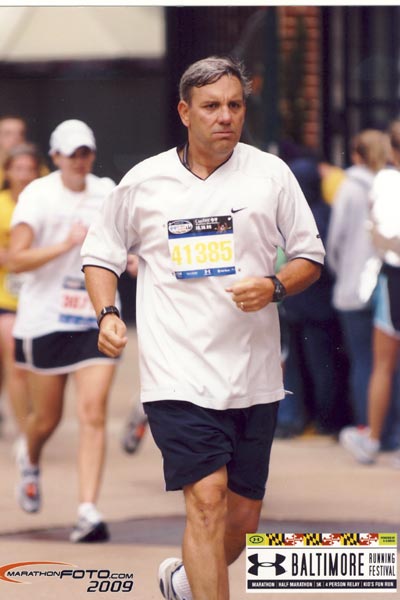 The full marathon started about an hour and a half before the half, so I was able to watch it.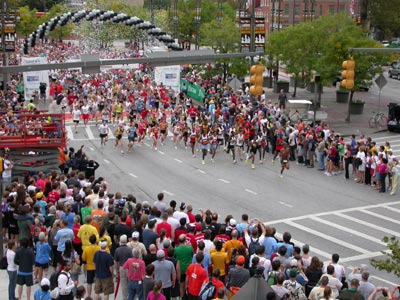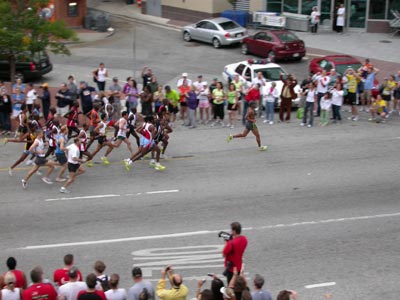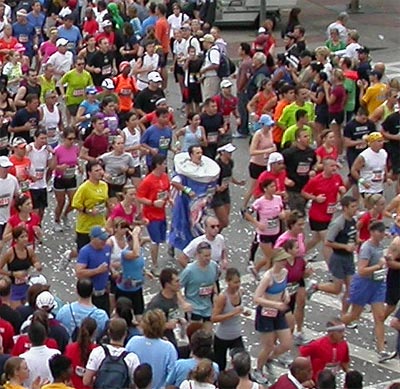 Note the guy dressed a a beer can. I saw him, still in costume, at the 13 mile point too.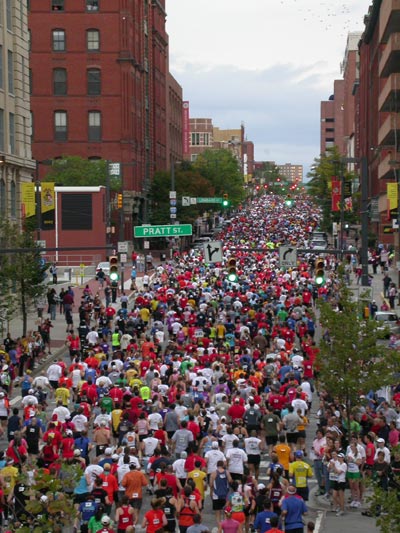 The local NBC affiliate, WBAL-TV, covered the race. Kate Amara reported from the starting line.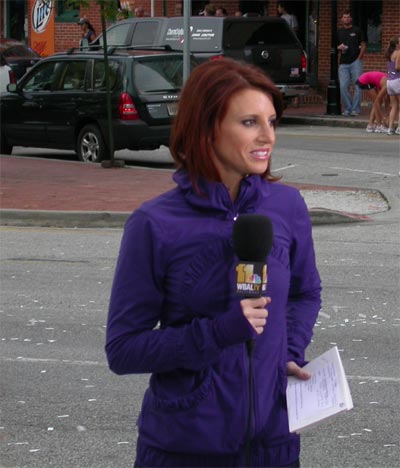 My next fitness goal: finishing a full marathon in 2010. That's 26.2 miles. I want to run that race at my final goal weight, too. Wish me luck!
I was interviewed on Baltimore Fox 45 news the day before the race. The video of my TV interview is on Youtube.