Bird Photos / Barred Owl
Last Update: 6/15/2017
I saw several Barred Owls during a Cecil Bird Club owl trip on February 16th, 2008. They came in fairly close, allowing us to get some pretty good photos.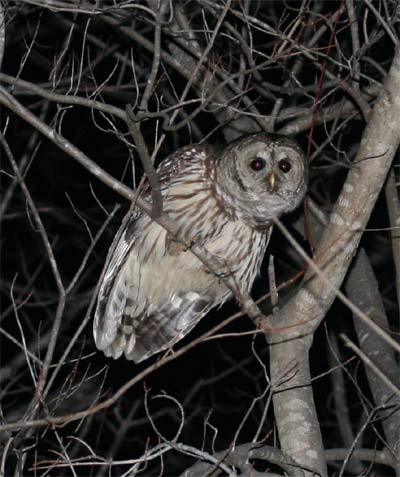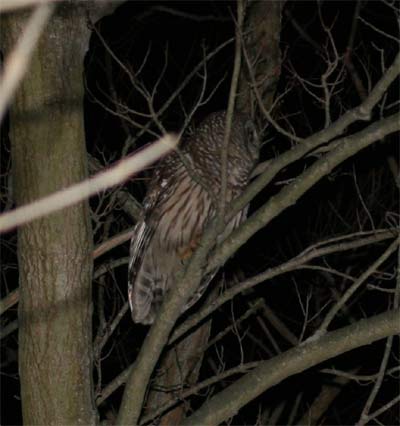 This next owl was perched on a tree in broad daylight- around 9:30 AM on April 13th, 2008. I saw it at Harford Glen in Abingdon, MD.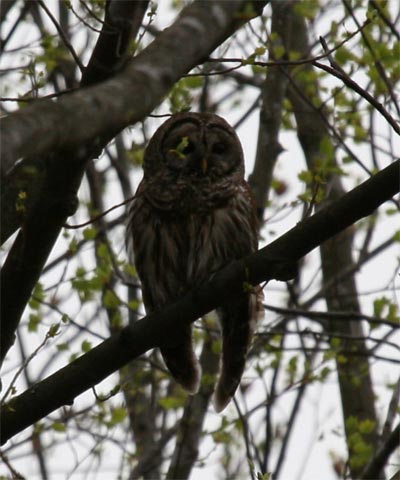 This captive bird is also at Harford Glen. It was injured in an accident and cannot be released back into the wild. They use it for eductional purposes now. The bird is a female named Whitney.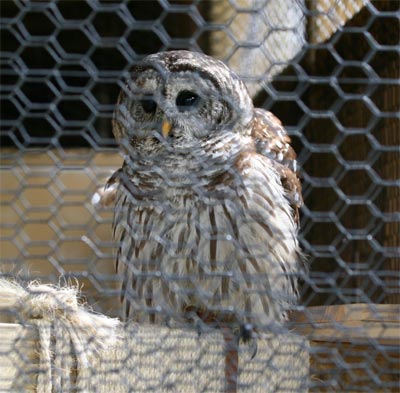 I saw this bird around noon on August 3rd, 2014 near the Susquehanna State Park picnic area.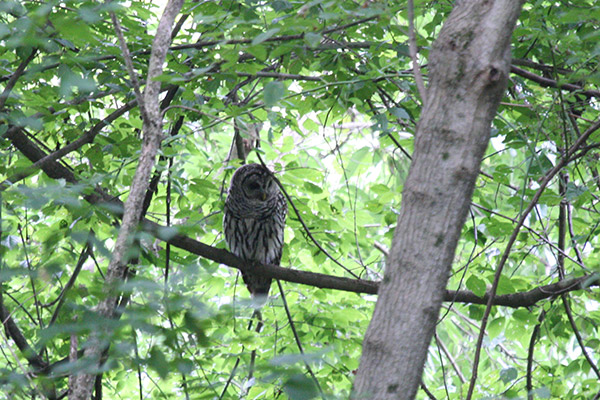 This owl flew right up to me in Acadia National Park, Maine on July 28th, 2016.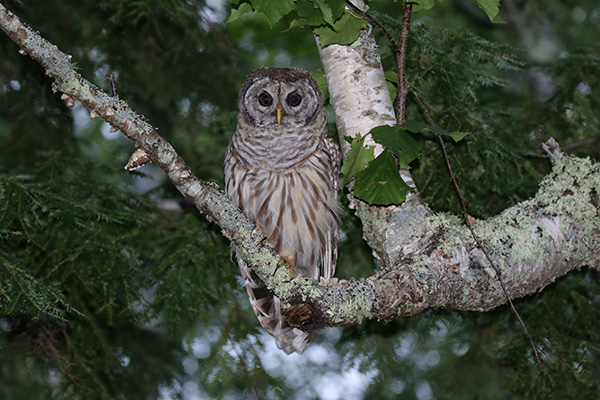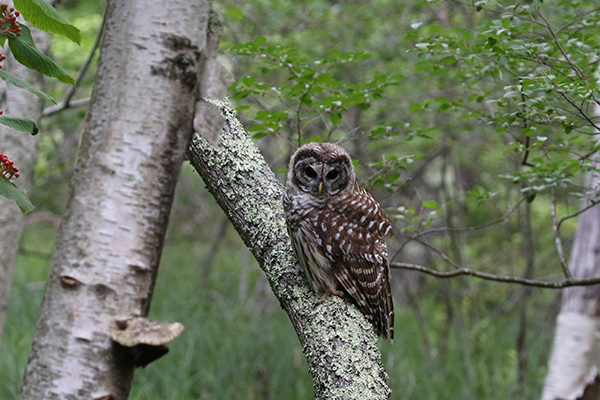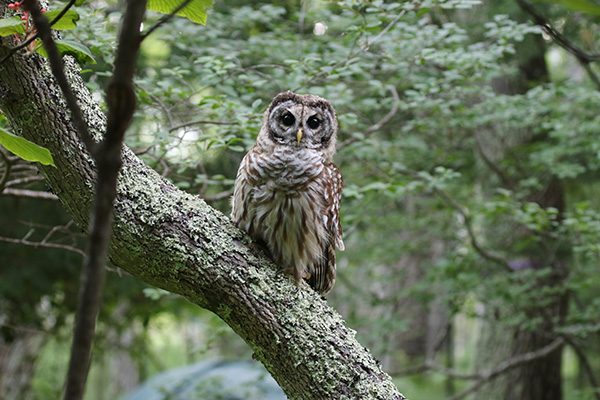 I saw this bird at Bombay Hook on May 28th, 2017.