Bird Photos / Black-capped Chickadee
Last Update: 9/7/2016
I saw this first bird in Cecil County, MD, during the Rock Run bird count on December 30th, 2005. It's hard to tell from the photo the difference between this and a Carolina Chickadee, but an experienced birder (the leader of our bird count team) assured me these birds were Black Capped.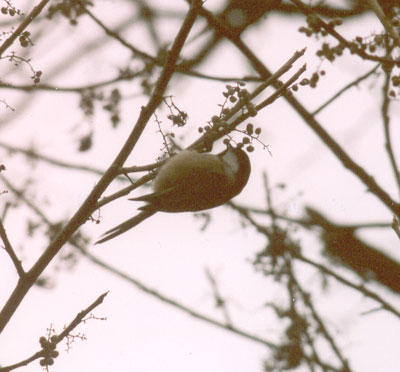 I saw this next bird in the Perryville, MD Community Park on February 5th, 2006. I think it is a Black-capped due to the size of the tail. It looks longer than the tails seen on Carolina Chickadees.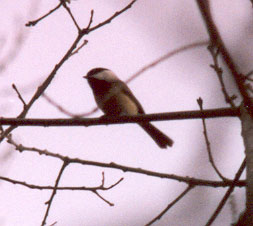 I saw this next bird in our backyard in Havre de Grace, MD on February 16th, 2006. I think it is a Black-capped due to the long tail and the way the white of the neck appears to stay white all the way to the black part, without turning gray. Again, it's hard to tell for sure.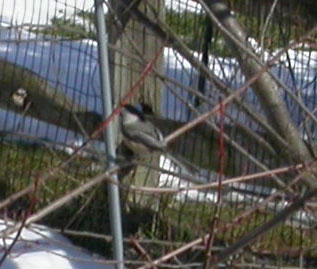 I know for sure that the next bird is a Black-capped Chickadee. Joyce and I saw and heard several of them during our trip to Maine in June 2010. This particular bird was in Acadia National Park, near the Peregrine Falcon nest viewing area by the Precipice parking lot.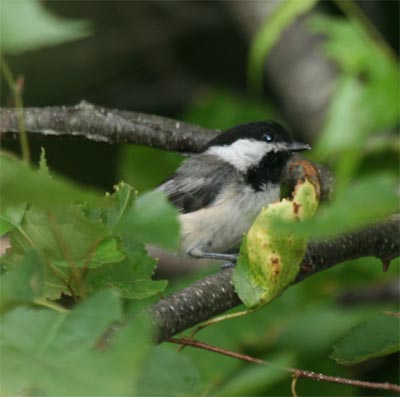 I saw this bird near Jordan Pond in Acadia National Park on July 28th, 2016.