Bird Photos / Black-throated Green Warbler
Last Update: 2/19/2018
Joyce and I saw several of these Black-throated Green warblers in the trees by the lighthouse at Turkey Point in Cecil County, MD, on September 29th, 2007. The bird in the photos is a female.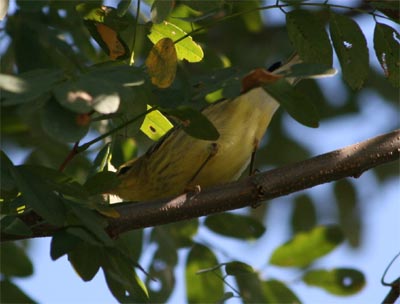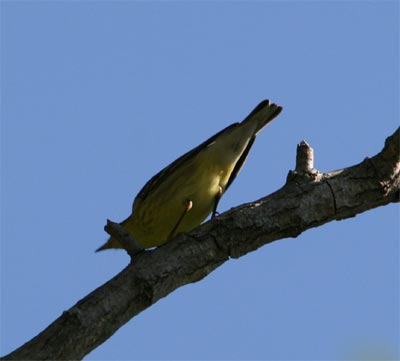 We had great looks at a Black-throated Green Warbler in Hidden Valley at Cape May, NJ on October 4th, 2008.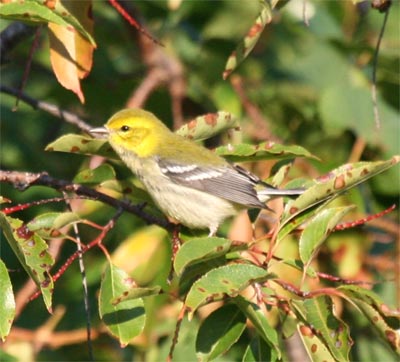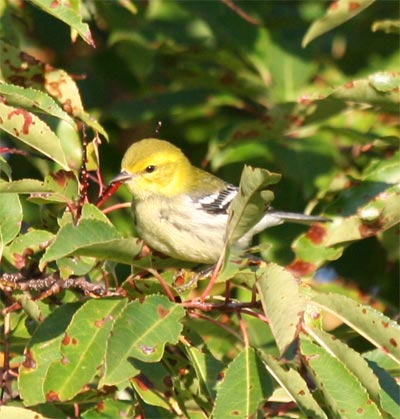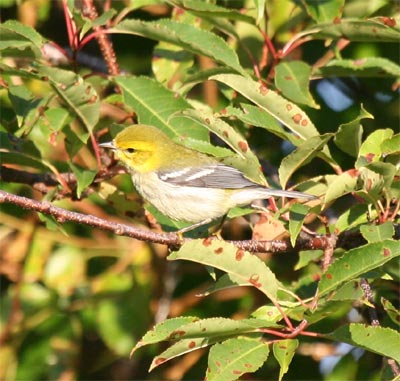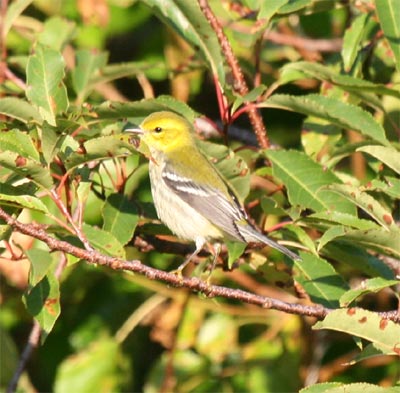 This one was near the parking lot of Turkey Point on August 28th, 2010.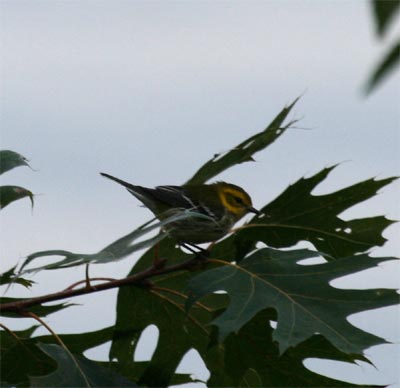 I saw this one in the trees adjacent to the picnic area parking lot at Susquehanna State Park, MD on April 26th, 2013.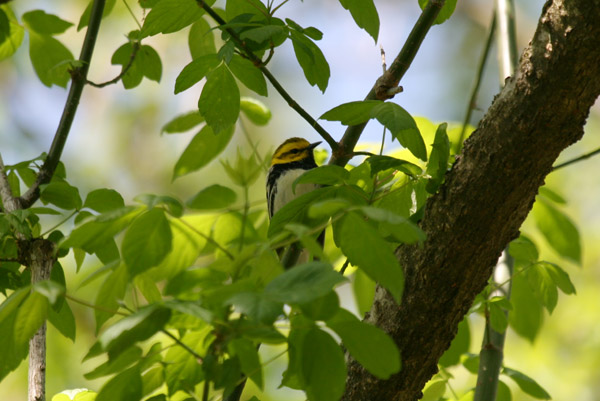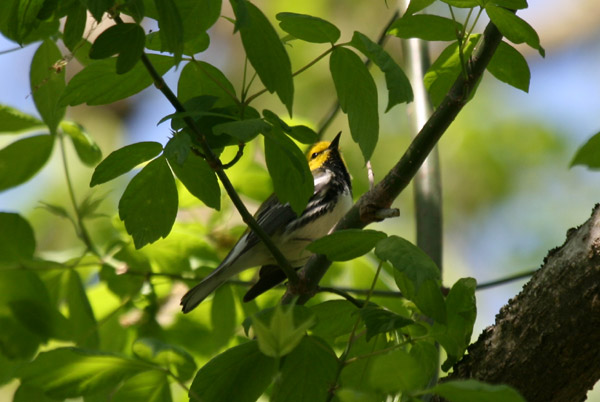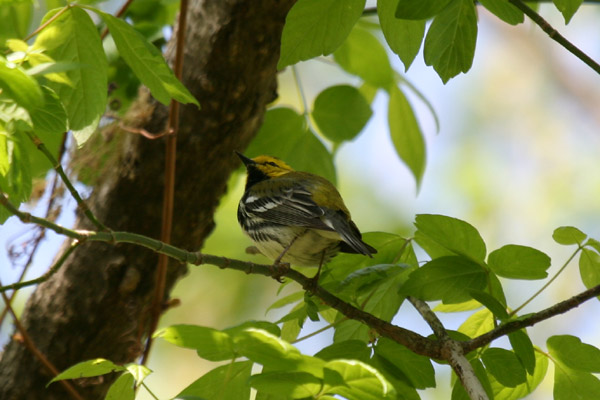 This bird was high up in the trees near the mill on May 4th, 2014.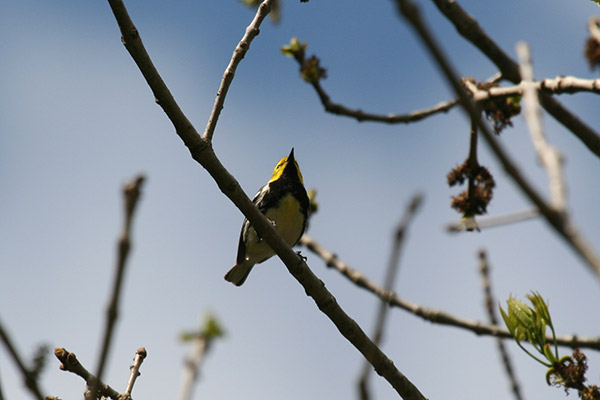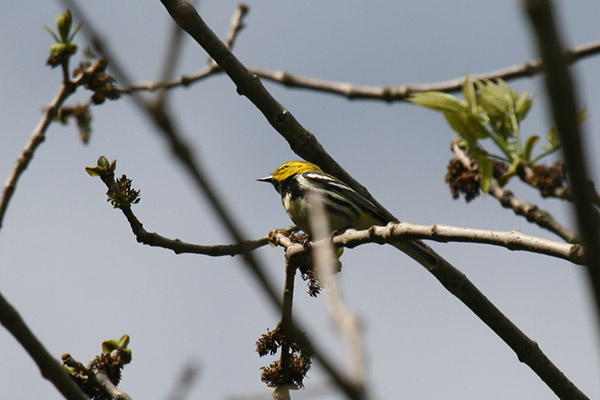 I saw this one in the same general area on May 14th, 2017.