Bird Photos / Black Vulture
Last Update: 5/7/2015
We saw two Black Vultures flying near our vacation condo building while we waited for the bus one evening in the summer of 2005.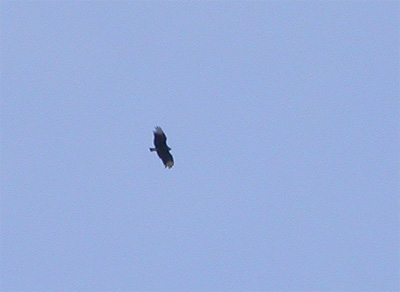 Note the silver looking color on the outer parts of the wings. The similar Turkey Vulture has a red head, and has two toned wings. The fronts of Turkey Vulture wings are dark, and the outer parts are light, making it look like the bird is much smaller than it really is.
We saw the next birds at Cape May State Park, NJ in October, 2006.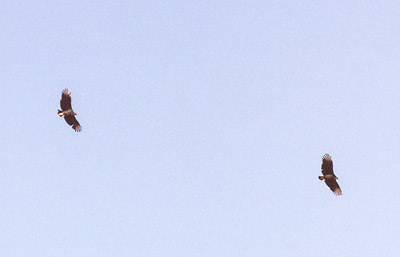 I saw a pair of Black Vultures over Havre de Grace, MD in mid October 2007.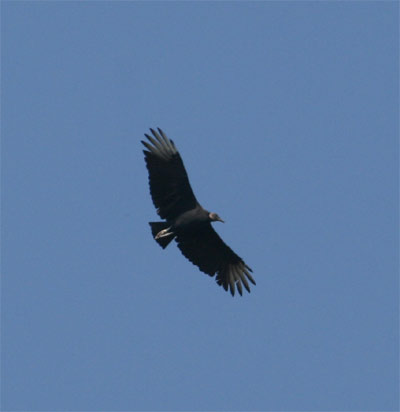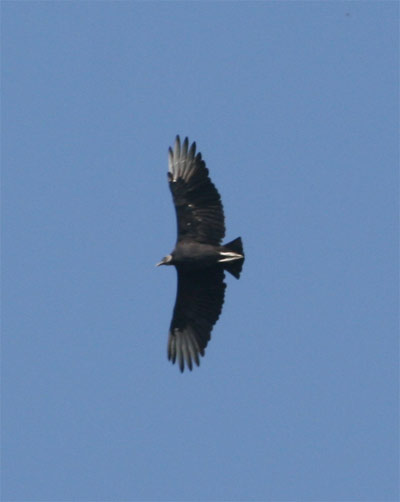 A large number of Black Vultures perched and flew around the park at Conowingo Dam, MD on November 27th, 2010.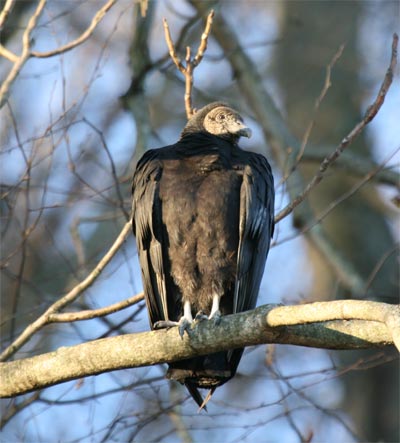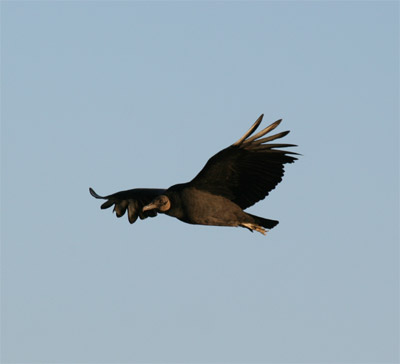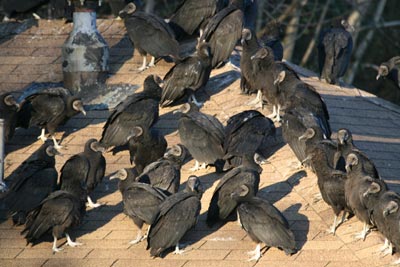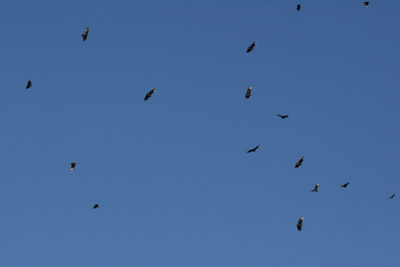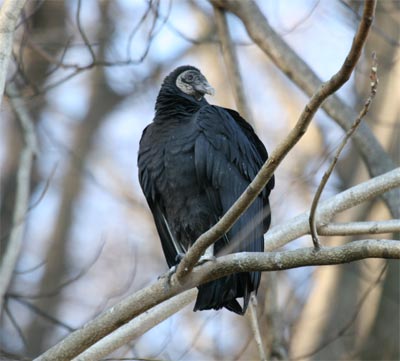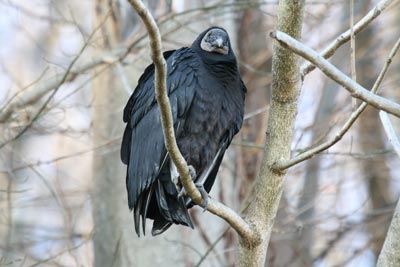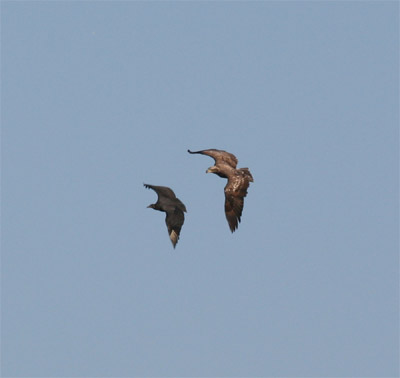 This vulture was chased by a Bald Eagle. The eagle did not catch the vulture.
These birds were also at Conowingo Dam on March 19th, 2011.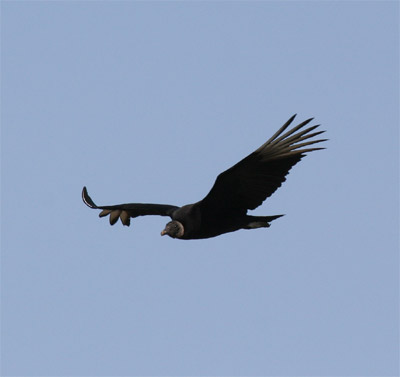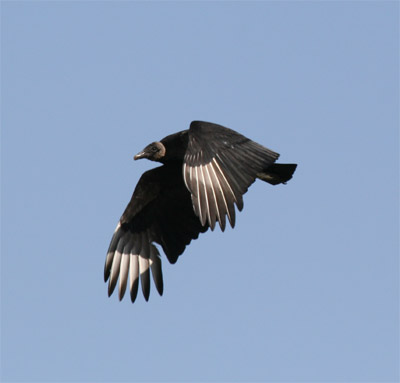 Joyce and I saw this one at Conowingo Dam on April 14th, 2012.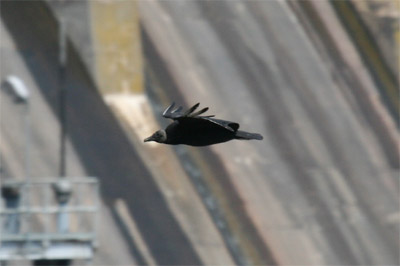 This vulture ate a deer carcass near the Lapidum parking lot on April 19th, 2015.