Joyce's and Monroe's Backyard Birds / Blue Jay
Last Update: 4/3/2016
We had a group of 2-3 Blue Jays living near our backyard at our old home in Belcamp, MD. We saw two at once, plus another that seems to be of a slightly different size.
These birds enjoy the birdseed we put out. When we spill some on the deck, the Blue Jays will come right up on the deck to eat the seeds.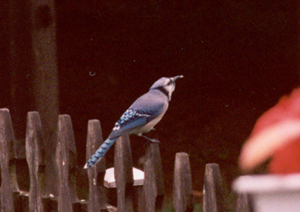 This Blue Jay is perched on the fence between our yard and the neighbor's yard. The photo was taken in June 2003.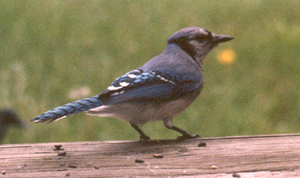 The Blue Jay is on the edge of our deck, about 6 feet from the back door. The photo was taken in June 2003.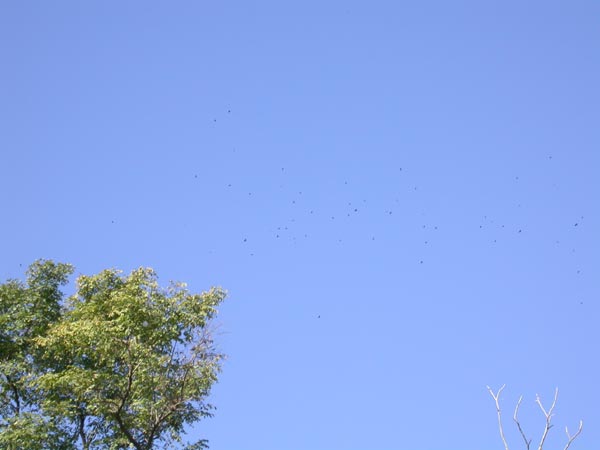 This was not taken from our backyard, but it shows a group of about 50 Blue Jays flying around Turkey Point in Elk Neck State Park in Cecil County, MD, on October 1st, 2005. During fall migration season, large groups of Blue Jays assemble here and fly around, apparently reluctant to cross the water just south of the Point.
The next two photos show a Blue Jay at our backyard feeder in January 2007. It was taken by my NovaBird Backyard Bird Camera, which is an autonomous, motion sensor activated digital camera.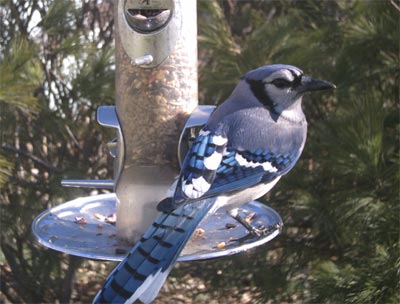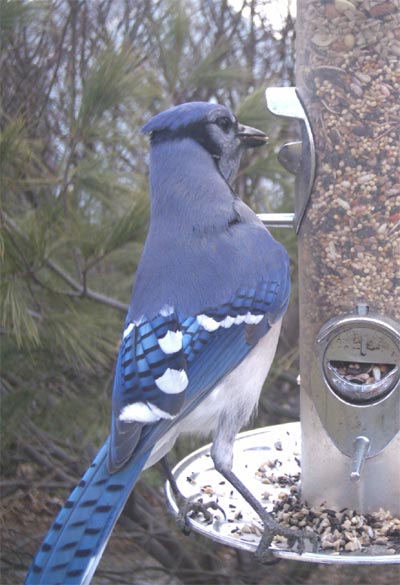 This bird was one of hundreds flying back and forth over Turkey Point on September 20th, 2008.
This Blue Jay stopped on the snag (dead tree) by the hawk watch site at Turkey Point on September 26th, 2009.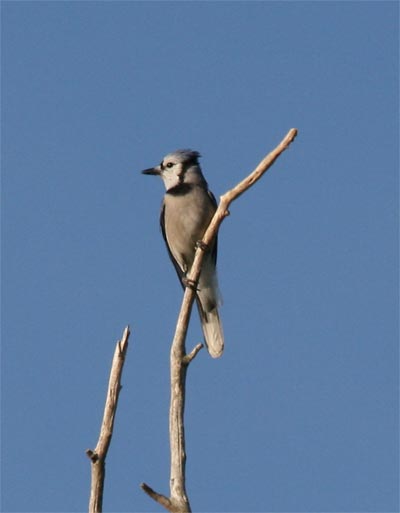 Several Blue Jays came to our yard during the big snowstorm on January 23rd, 2016.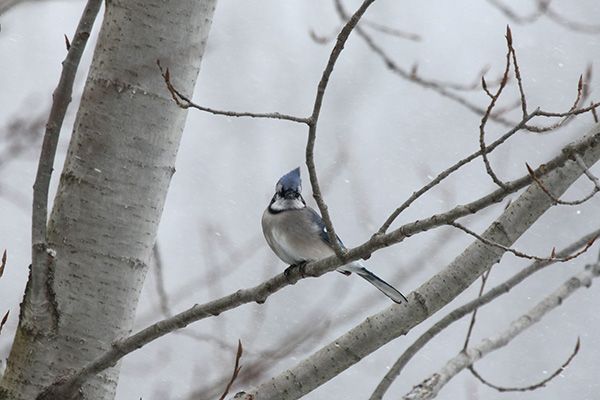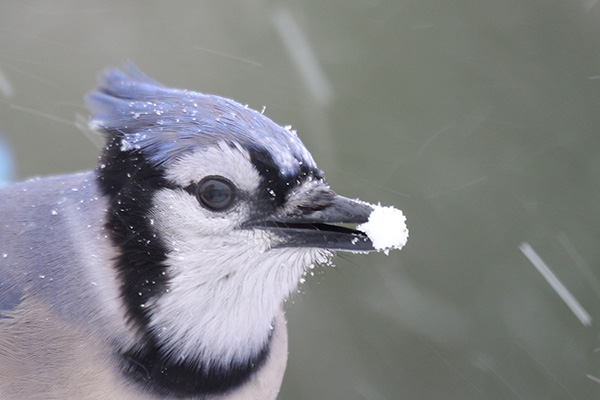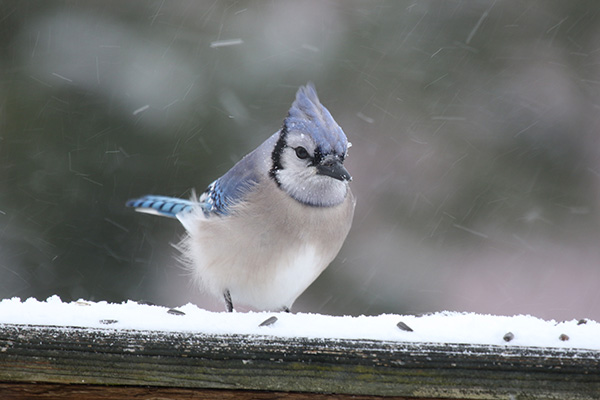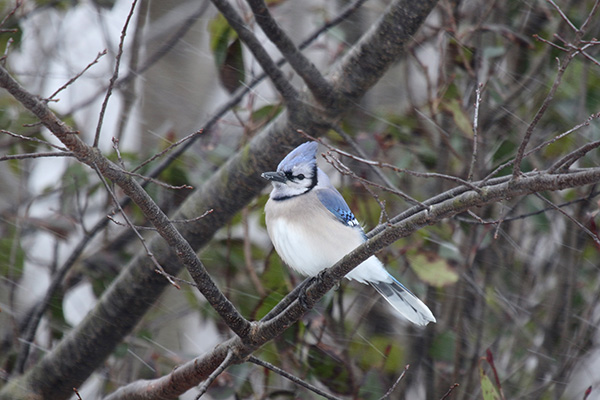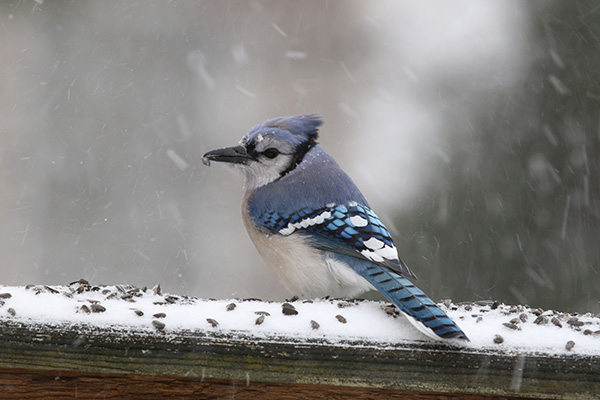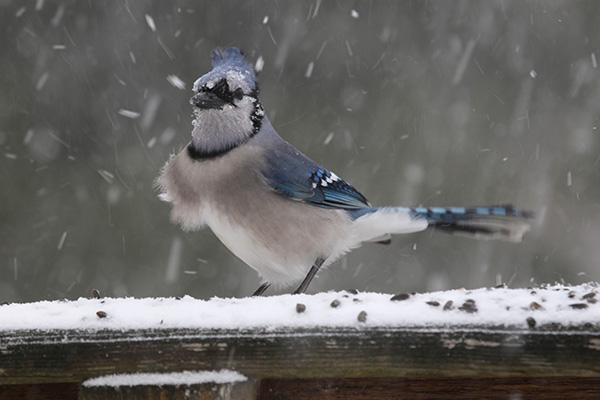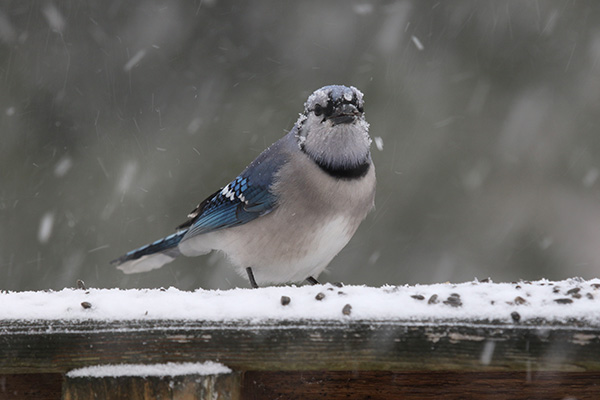 This bird was at our feeder on January 28th, 2016.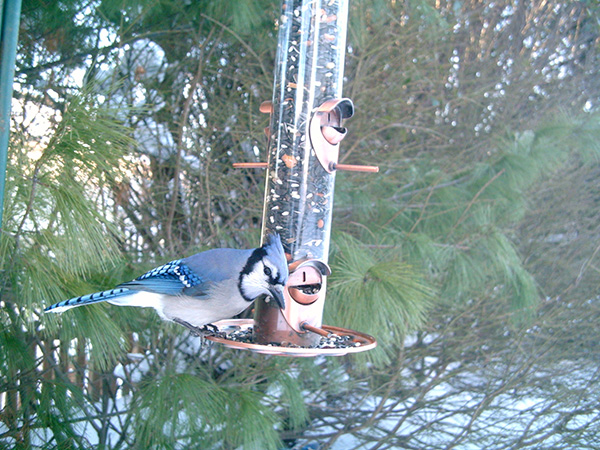 I saw this bird at Mariner Point Park on January 30th, 2016.