Bird Photos / Broad Winged Hawk
Last Update: 10/8/2013
These first Broad Winged Hawks were seen en route to the Turkey Point Hawk Watch site in Elk Neck State Park, Cecil County, MD, on September 24th, 2005. The hawk watch area is about a mile from the parking lot, and we had to walk down a gravel road to get there. Plenty of birding opportunities exist on that road, and on this day, we saw these hawks during our walk. We joined up with some experienced guys who helped us learn about the different types of hawks. Joyce and I saw about 150 total Broad Winged Hawks this morning, along with many other birds.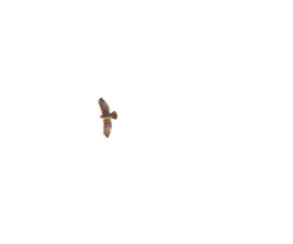 This is a close up of one of the birds in the group below.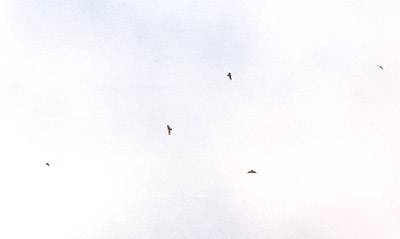 Broad Winged Hawks often travel in groups, called "kettles." They are called kettles because all of the circling birds makes the group look like a boiling pot of water, or kettle. We saw groups of about 10-15 this morning. Other sites have seen up to 800 birds in one kettle.
This immature Broad Winged Hawk flew overhead at Cape May Point State Park, NJ on August 16th, 2008.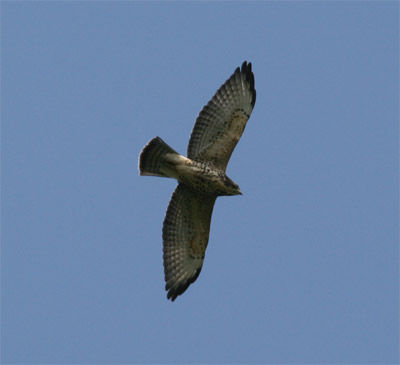 I saw this bird flying over Harford Memorial Gardens on April 12th, 2009.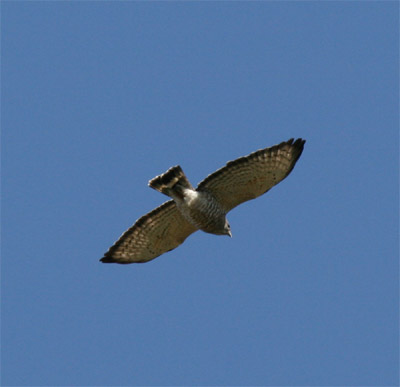 Several large groups of Broad-winged Hawks flew over the Turkey Point hawk watch on September 19th, 2009. This is part of the largest one I saw. I counted 33 birds in the group.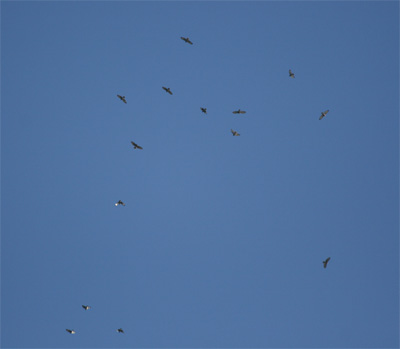 The groups were smaller on September 17th, 2011. These birds were part of groups of 3 or 4 birds.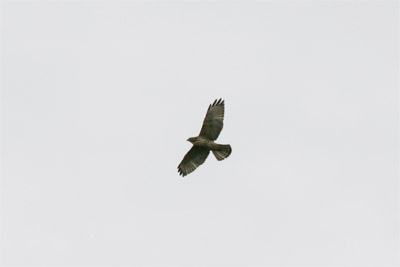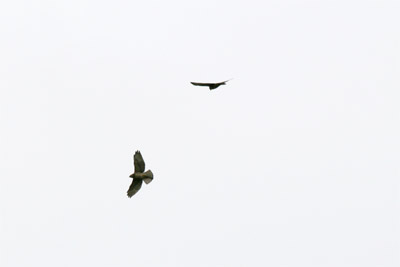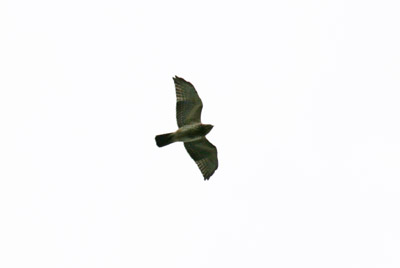 I saw these at Turkey Point on September 14th, 2013.