Bird Photos / Cackling Goose
Last Update: 12/2/2012
During a Harford Bird Club trip in and around the Bradenbaugh area on February 7th, 2008, we stopped at a lake with hundreds of geese. We saw a few Cackling Geese among the Canadas. I think I caught one on film here. Note the smaller size and shorter, stubbier bill on one of the geese in the front of these two photos. I think that is a Cackling Goose.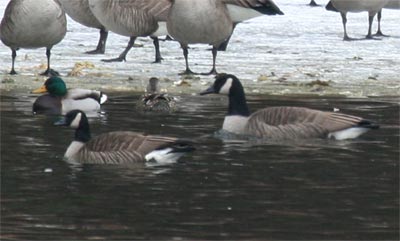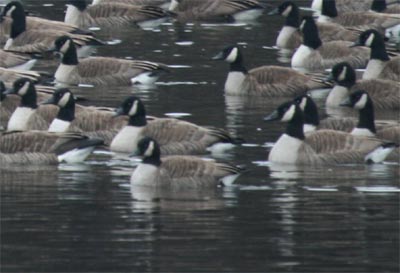 Several Cackling Geese were reported on Turney's Pond, near the location described above. I think the smaller bird in the middle of the group here is one of them.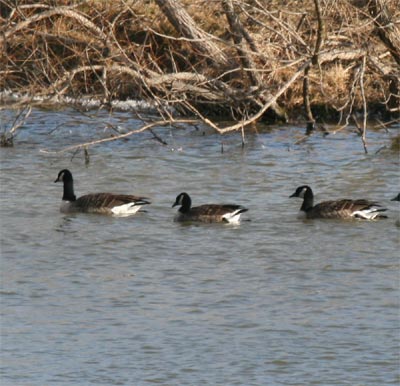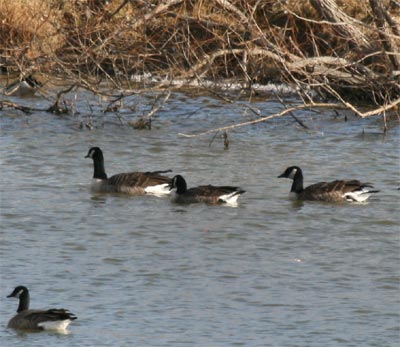 The smaller goose in these photos is a Cackling Goose. It was on Lake Lily at Cape May, NJ on November 26th, 2012.