Bird Photos / Canvasback
Last Update: 4/3/2014
Joyce and I saw a large group of Canvasbacks on the Choptank River in Cambridge, MD. We saw them from the end of Oakley Street on March 8th, 2008. The morning was dark and rainy so the bright colors on the birds appear muted here.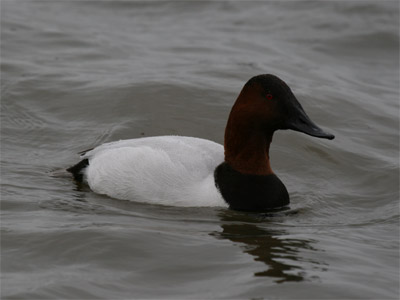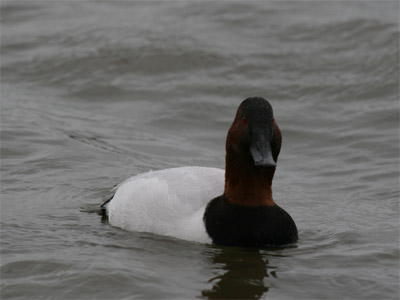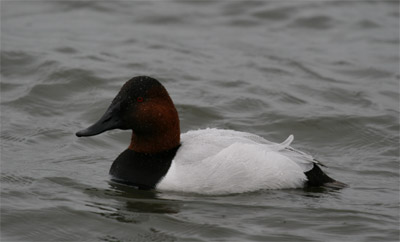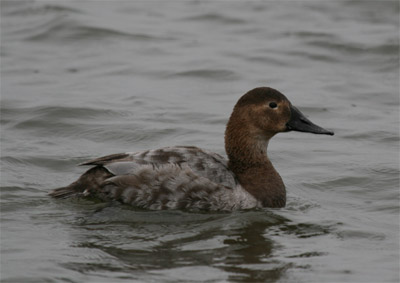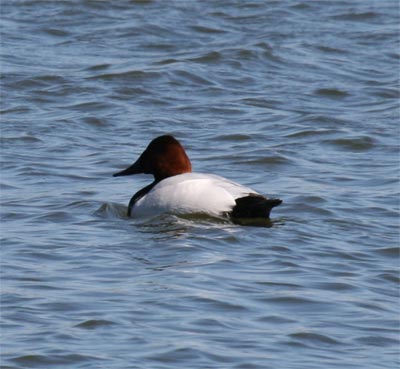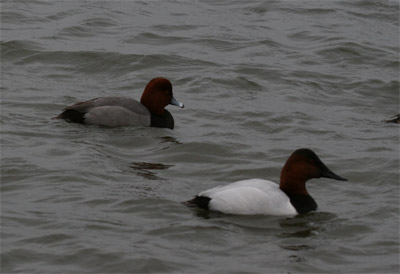 A canvasback and redhead together
We saw a large group of Canvasbacks along with a few Mallards on the West Ocean City, MD pond (near Hooper's) on December 26th, 2008.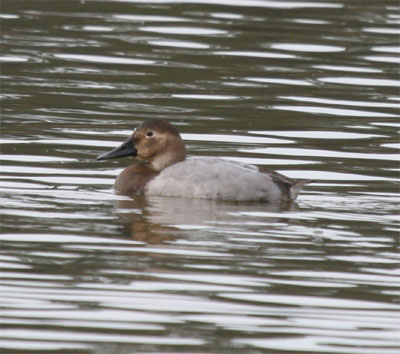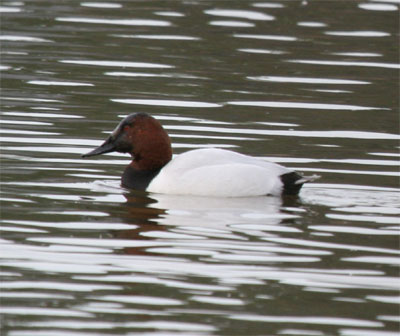 I saw another large group of Canvasbacks on Silver Lake in Rehobeth, DE on December 30th, 2008.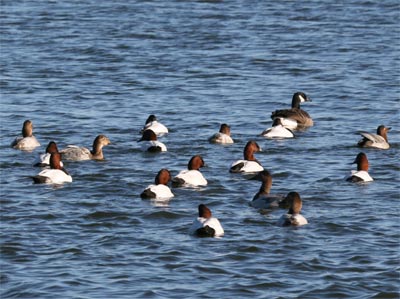 I went back to Cambridge on January 11th, 2009, and saw another large, cooperative group of Canvasback. I did not see any Redheads this time.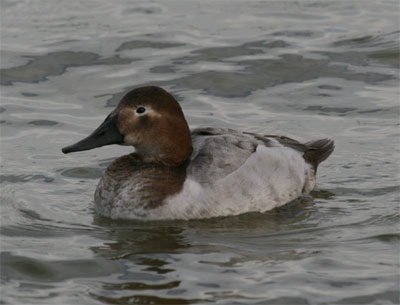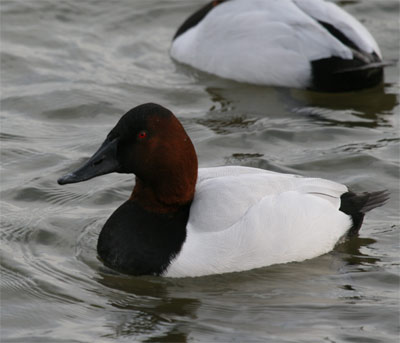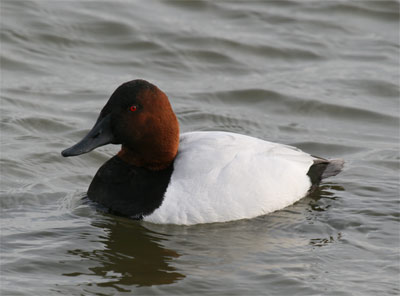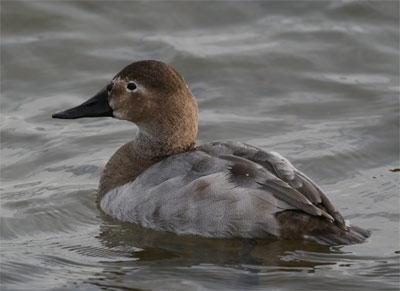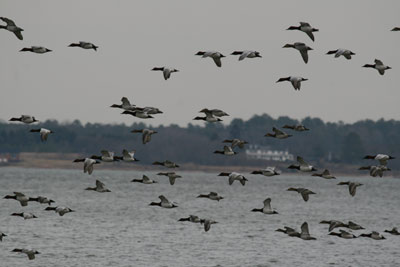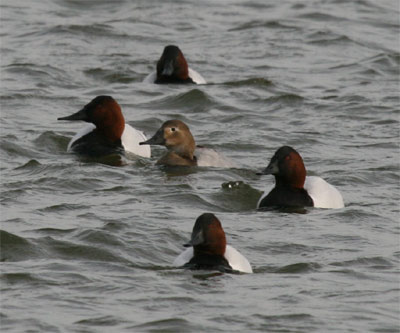 This group of Canvasbacks flew around the river at Cambridge on January 31st, 2009.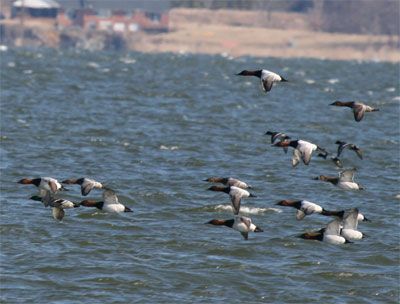 A large group of snoozing Canvasbacks and active Ruddy Ducks were on Silver Lake on December 29th, 2009.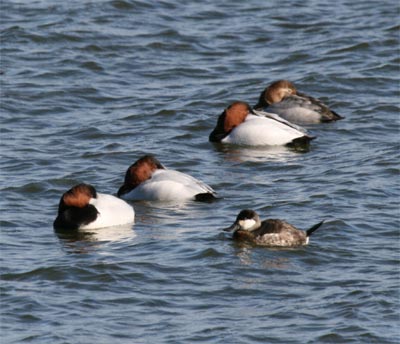 These were part of a group of about 200 Canvasbacks off of Oakley Street in Cambridge, MD on February 18th, 2012.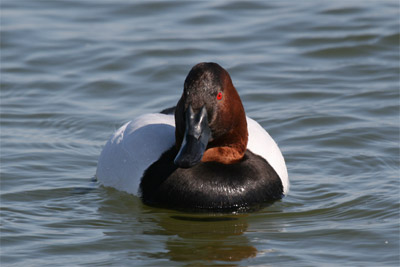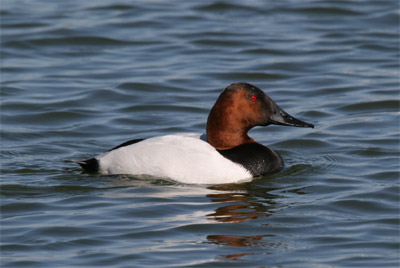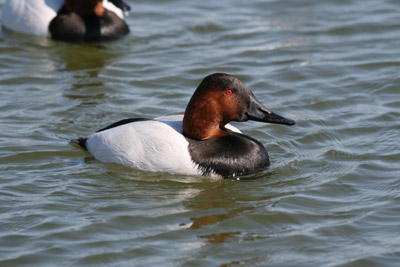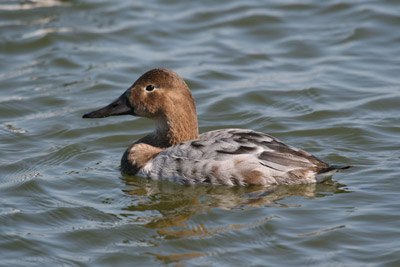 This large group of Canvasback was just north of Swan Harbor Farms in the Chesapeake Bay on March 2nd, 2014.