Bird Photos / Common Eider
Last Update: 9/7/2016
I saw this group of Common Eider ducks in the surf near the end of the big jetty at Barnegat Light, NJ on December 22nd, 2007. The whitish birds are the males, and the darker ones are females.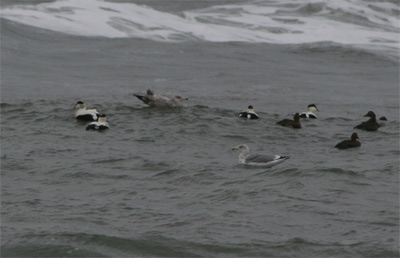 Joyce and I saw a small group of Common Eiders at the south inlet jetty at Ocean City, MD on March 9th, 2008. The water was very choppy due to high winds so it was hard to get a good look at these birds.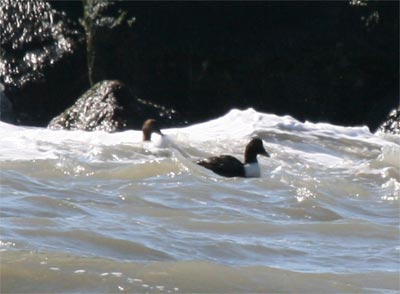 We saw a number of Common Eiders, including some young ducklings, at Macchias Seal Island, ME on June 25th, 2010.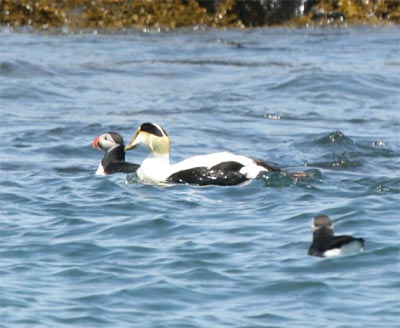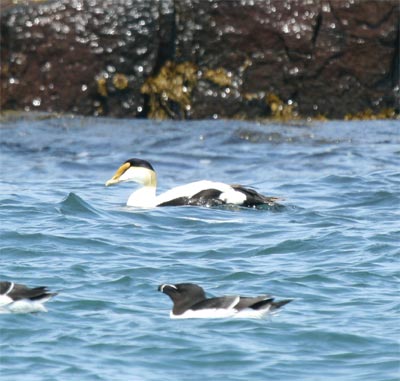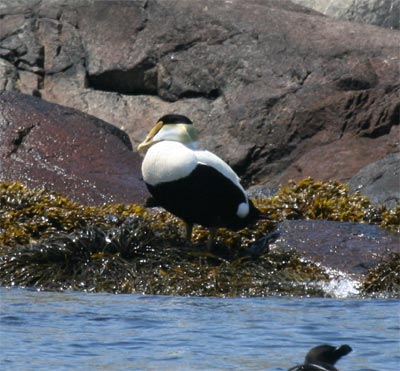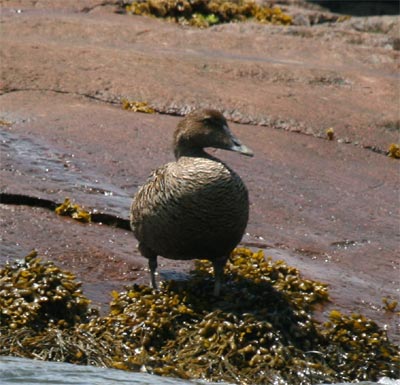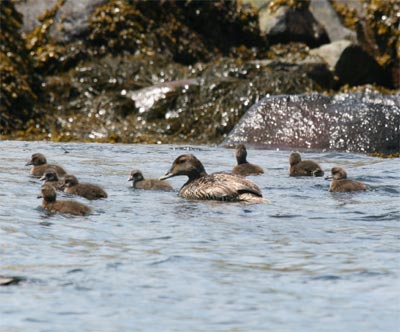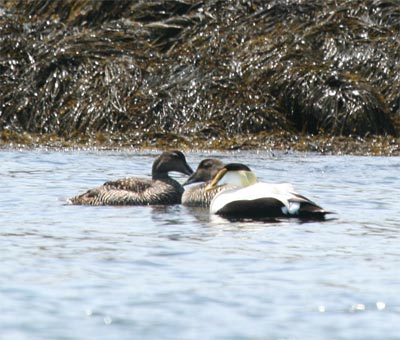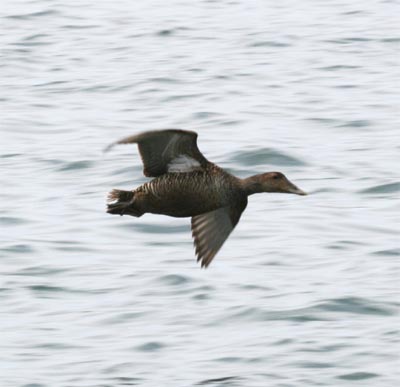 This one was near the concrete ship at Cape May, NJ on November 26th, 2012.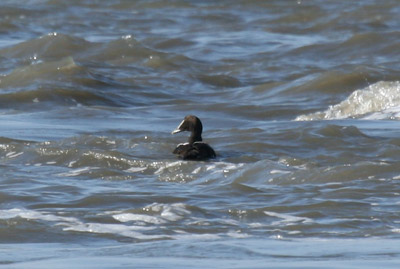 Joyce and I saw these in Maine in late July 2016.