Bird Photos / Cooper's Hawk
Last Update: 9/25/2012
I saw this first bird near El Paso, Texas on March 29th, 2007. It was in the grass eating what looked like a gull or maybe a dove. The long tail, band pattern, light red breast streaking, size, and coloration lead me to believe it's a Cooper's Hawk, not a Sharp Shinned.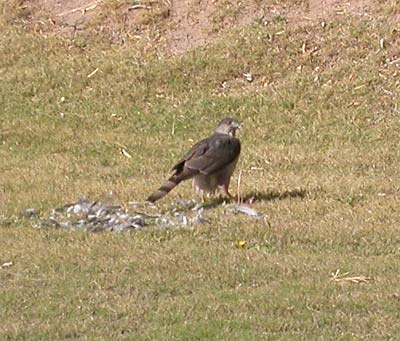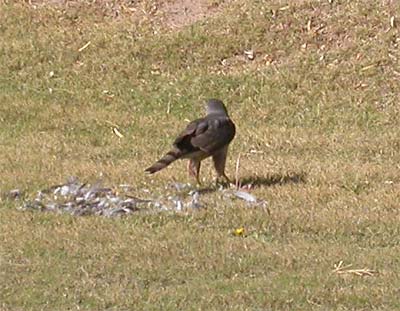 Joyce and I saw this hawk in our backyard in April 2007. It was eating a small bird, possibly a Junco.
I saw this next bird at Cuyahoga Valley NP in Ohio in late July 2007.
Joyce and I saw the following birds at the hawk watch site at Turkey Point in Cecil County, MD on September 29th, 2007.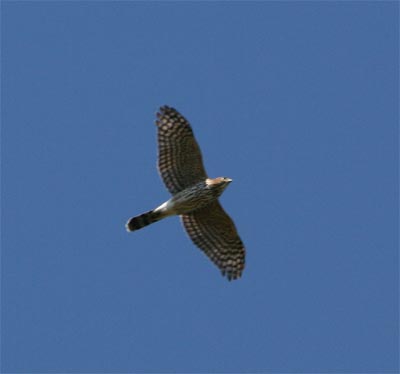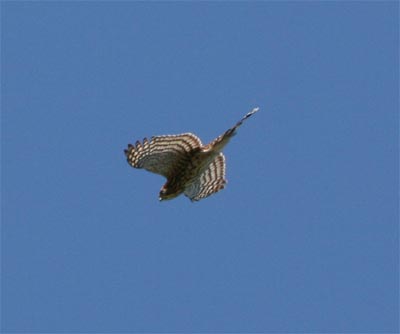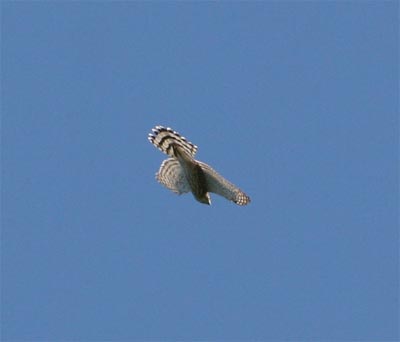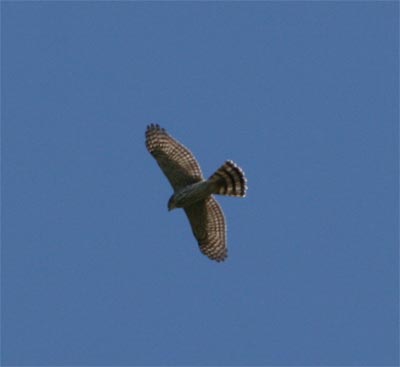 This bird flew over the woods at Cape May State Park, NJ on August 16th, 2008.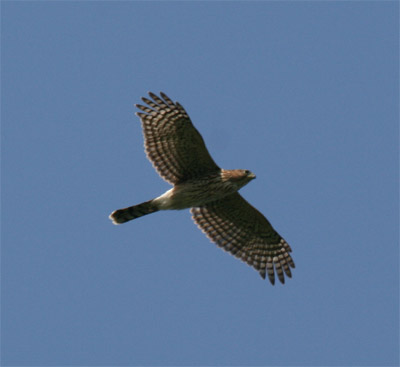 This was one of two Cooper's Hawks that perched near the trail at Rio Bosque Park on October 22nd, 2009.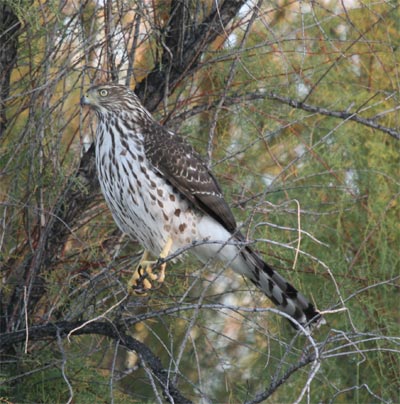 This hawk flew out of the trees and scared off the shorebirds at Swan Harbor on August 4th, 2012.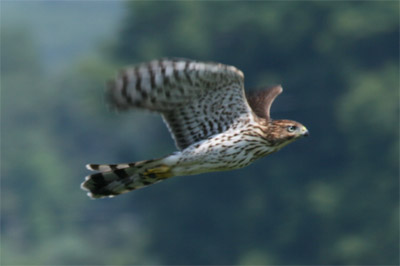 This one flew over Turkey Point on September 22nd, 2012.