Joyce's and Monroe's Backyard Birds/ Brown-headed Cowbirds
Last Update: 4/2/2016
We have some Brown-headed Cowbirds in our yard. The distinct color break between the brown head and black body is easy to see. These birds lay their eggs in other birds' nests.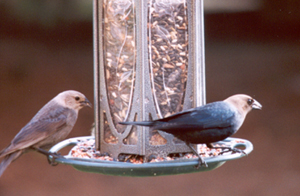 These Cowbirds are standing on our feeder. They also eat seeds from the ground. June 2003.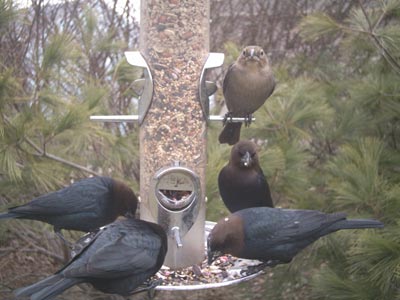 These Cowbirds were at our feeder in February 2007.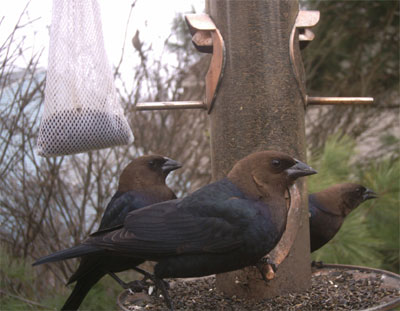 These Cowbirds were also at our feeder, but in March 2009.
These female Cowbirds were at our feeder in early April 2009.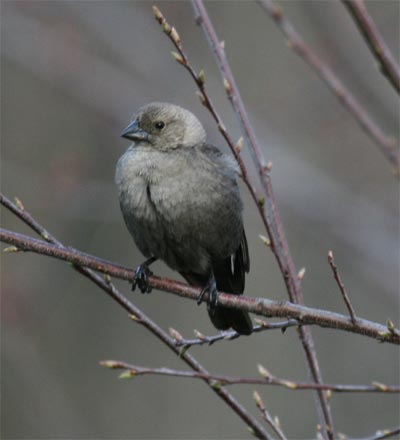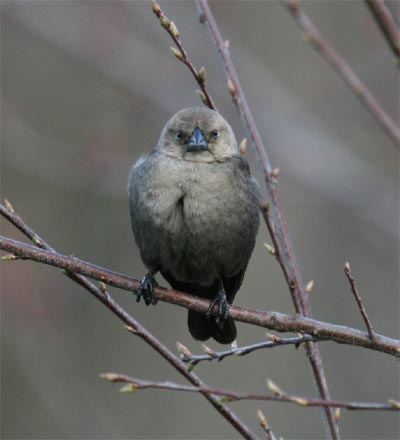 I saw a group of juvenile cowbirds at Bombay Hook NWR, DE on August 20th, 2009. Some of the birds were molting into their adult plumage.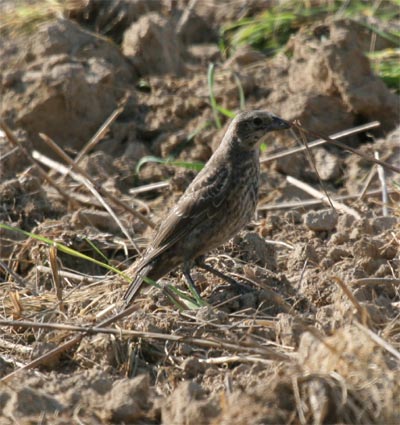 These were at our feeder on January 20th, 2016.