Bird Photos / American Crow
Last Update: 10/18/2008
I saw this crow at Turkey Point in Cecil County, MD on December 27th, 2005.
This crow was on the roof of the Ag building at Swan Harbor Farms on July 22nd, 2007.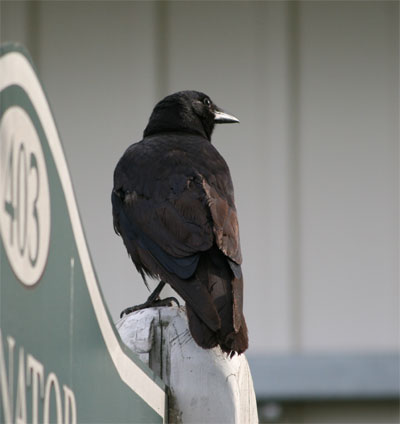 This bird was on the snag by the hawk watch site at Turkey Point on October 18th, 2008.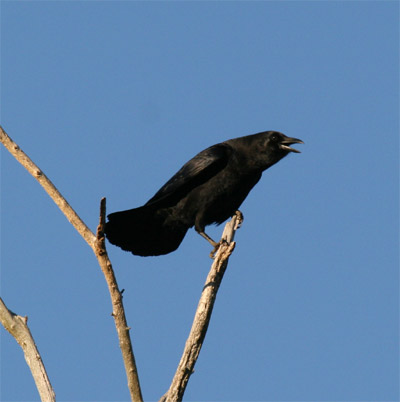 A Crow harrasses a Harrier at Swan Harbor on November 2nd, 2008.