Bird Photos / Downy Woodpecker
Last Update: 4/2/2016
I saw this woodpecker at Turkey Point in Cecil County, MD, on December 27th, 2005.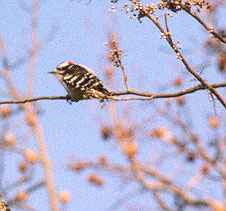 We now have a pair of downy woodpeckers hanging out in our backyard. One male and one female are seen daily at the suet feeders.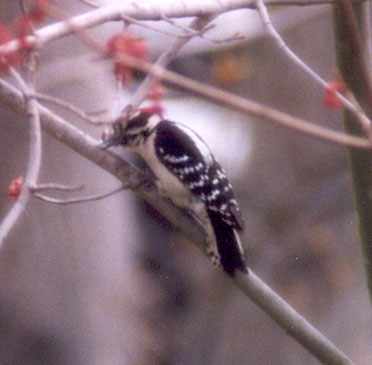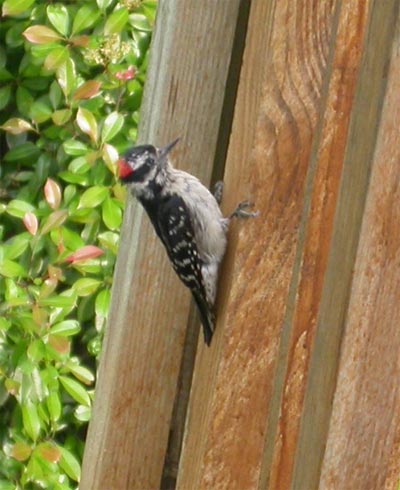 This bird was at the suet feeder in January 2007. The photo was taken with my NovaBird Backyard Bird camera.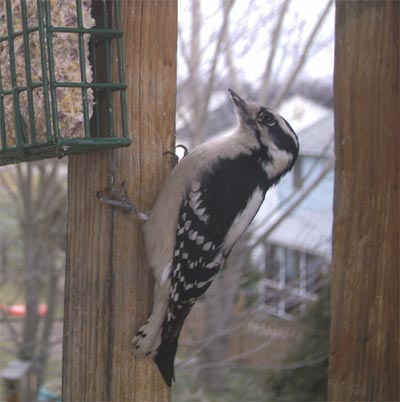 I saw the next bird at Fair Hill park in Cecil County, MD, on July 8th, 2007.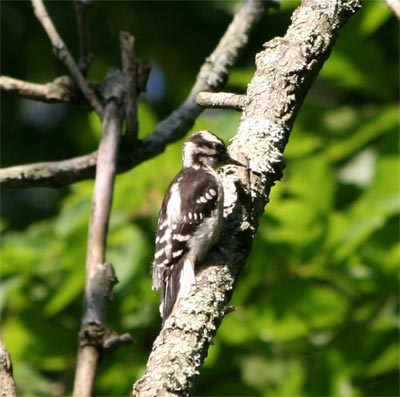 This downy woodpecker was on a feeder outside the window of our host's house during the post-bird walk warm-up session after a Harford Bird Club field trip on February 2nd, 2008.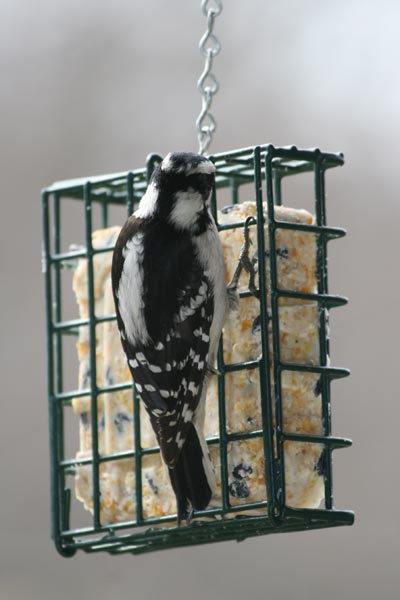 This bird was on a tree about halfway between the parking lot and the hawk watch site at Turkey Point on September 20th, 2008.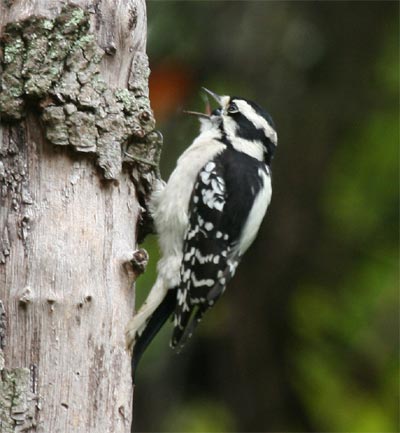 I saw a Downy Woodpecker drumming on a tree branch near the hawk watch site on November 15th, 2009.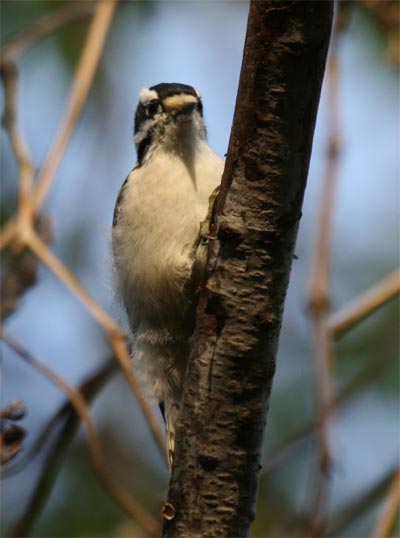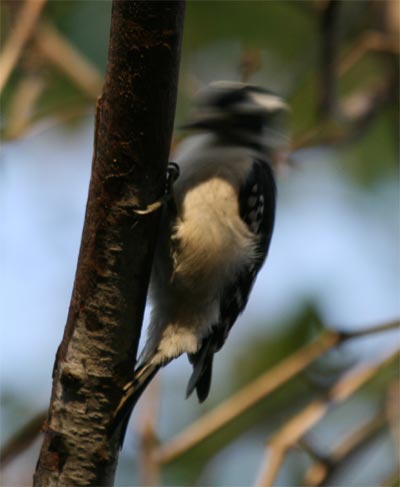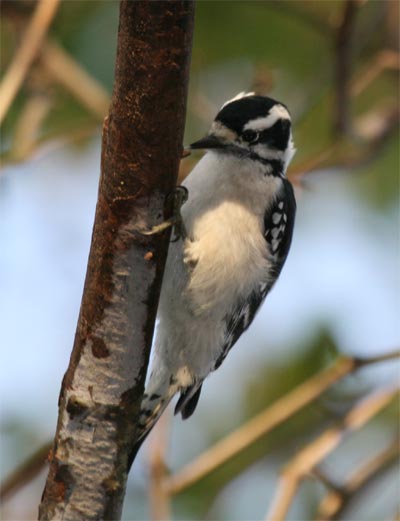 We have a family of Downy Woodpeckers that frequently feed at our Backyard feeders. My Wingscapes camera took these photos in the spring of 2010.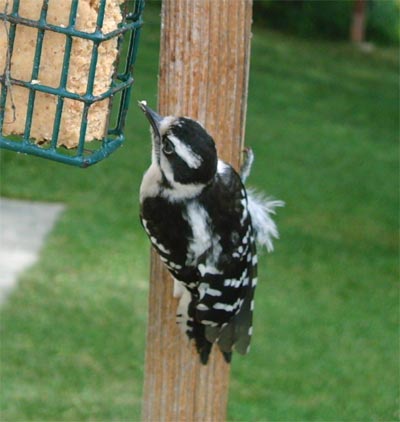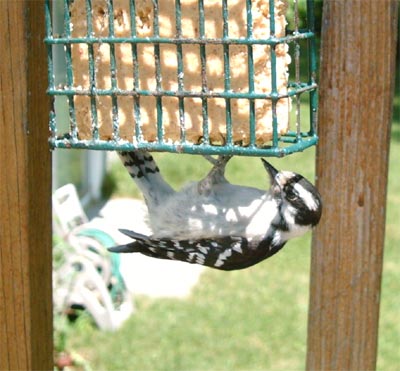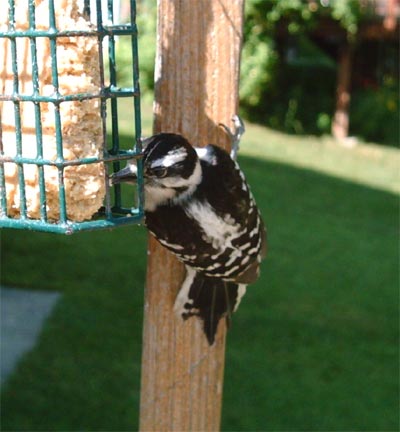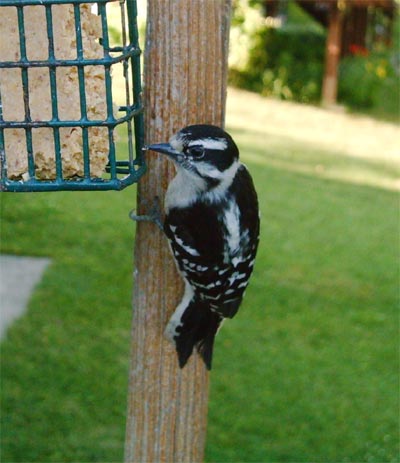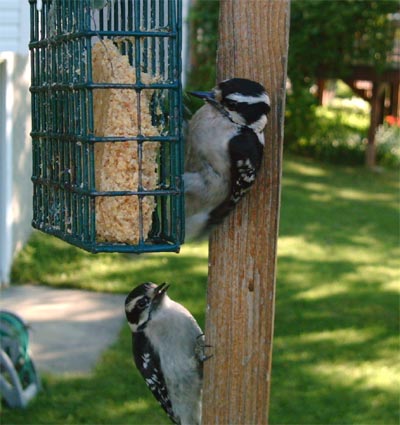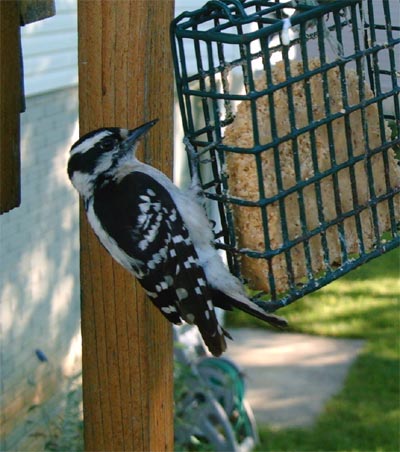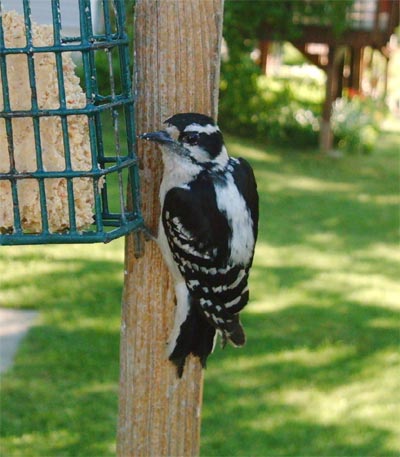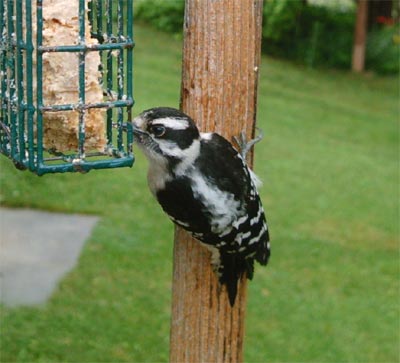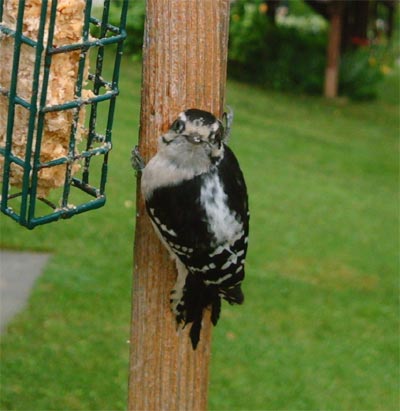 This bird was on the snag (dead tree) adjacent to the Turkey Point hawk watch site on September 11th, 2010.
This one was in the same general area on November 11th, 2012.
This bird was at our feeder on January 28th, 2016.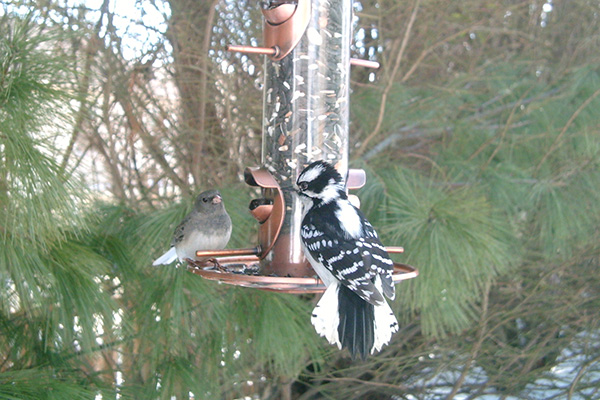 We had a Downy Woodpecker, a Cardinal, and a Carolina Chickadee at our feeder on February 9th, 2016.