Bird Photos / Field Sparrow
Last Update: 4/3/2016
We saw this Field Sparrow by the ocean platform at Cape May Point State Park, NJ on February 21st, 2009. This was a Harford Bird Club field trip.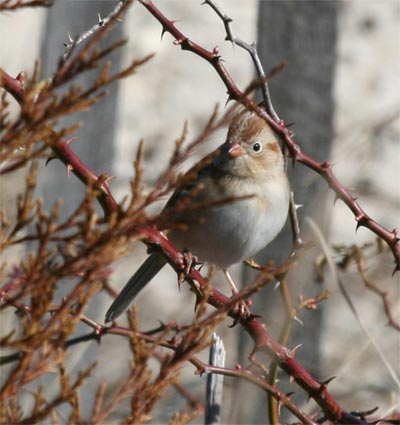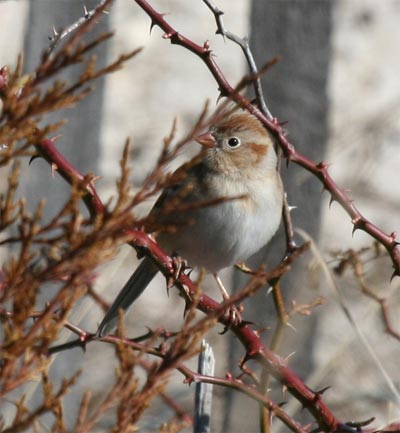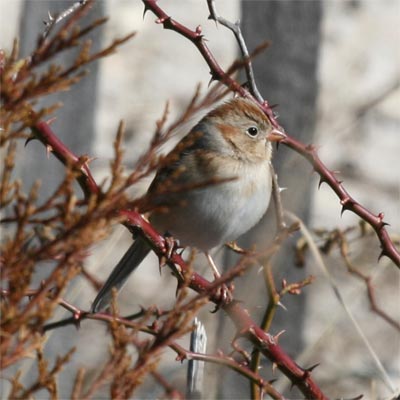 I saw this bird in the Hidden Valley area of Cape May, NJ on April 25th, 2009.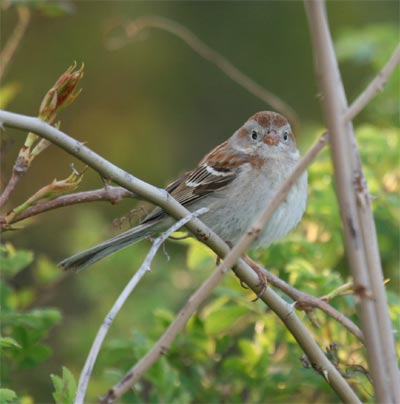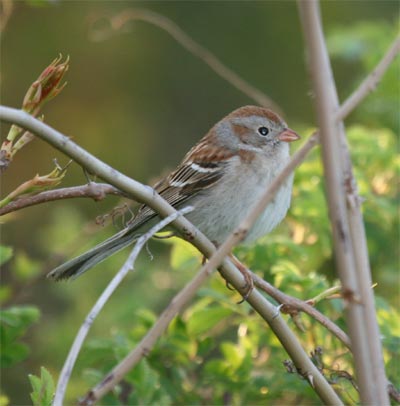 This Field Sparrow posed for pictures in the field by the hawk watch at Turkey Point, Cecil County, MD on November 13th, 2011.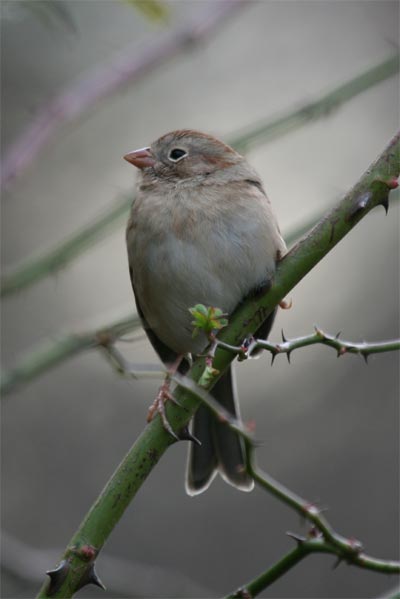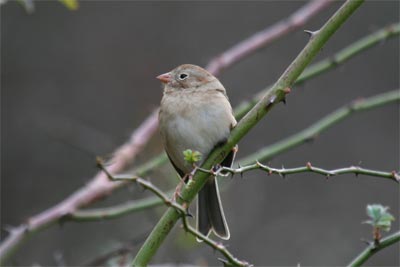 I saw this one at Bombay Hook NWR, DE on May 27th, 2012.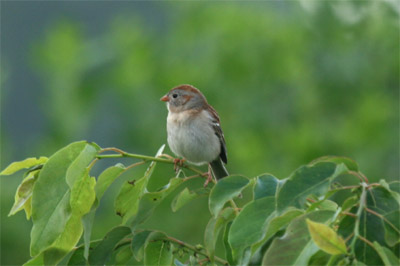 This bird posed and sang near the picnic area at Susquehanna State Park, MD on April 5th, 2014.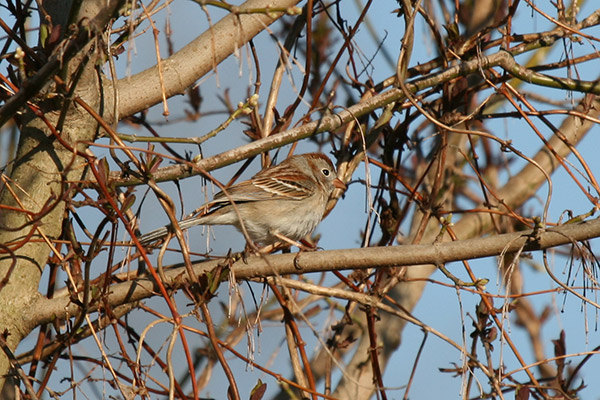 We saw this bird near Assateague Island on January 16th, 2016.