Joyce's and Monroe's Backyard Birds / House Finches
Last Update: 4/2/2016
House Finches are very small, and we have several in our backyard area. The male has a bright red chest, and the female is light brown. Sometimes the females seem to have little horns on the tops of their heads. The first three photos were taken at our old home in Belcamp, MD. The next two were taken at our new house in Havre de Grace, MD.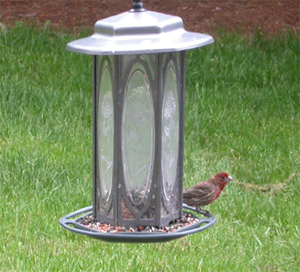 A male house finch at the feeder, June 2003.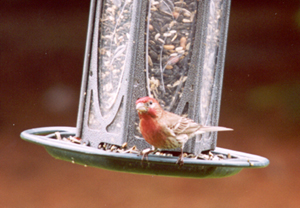 A closer view of the male house finch at our feeder, June 2003.
Another view of the male house finch at our feeder, July 2003.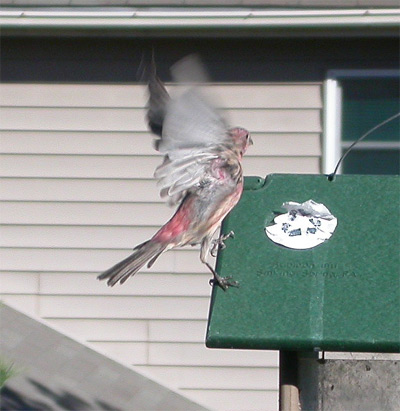 A house finch lands on one of our feeders, September 19th, 2004.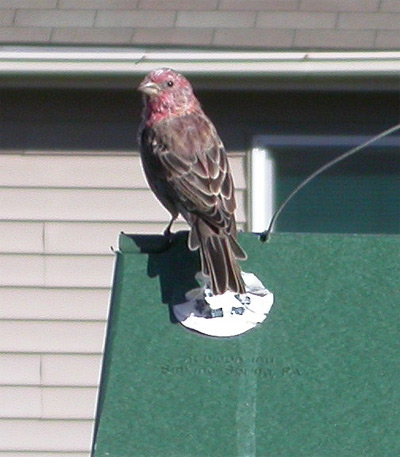 A house finch poses for the camera, September 19th, 2004.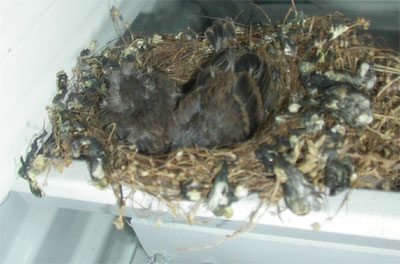 This nest with 3 house finch chicks is on Joyce's friend Toni's awning in Baltimore County.
The next 3 photos were taken in our backyard by our NovaBird backyard bird camera. It uses a motion sensor to trigger the camera and take the photos autonomously. The photos were taken in late December 2006.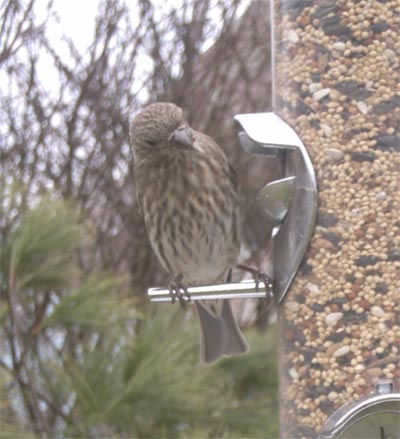 This is a female House Finch.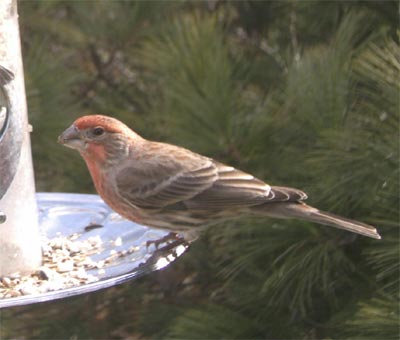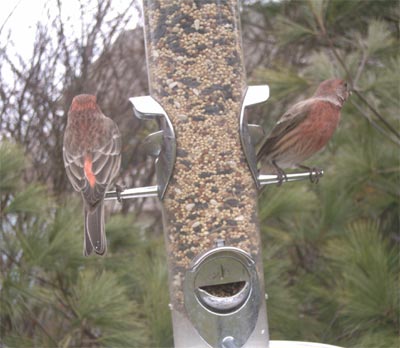 I saw an orange colored House Finch at Hueco Tanks State Park near El Paso, TX on June 8th, 2009. The orange color is a result of something in the bird's diet.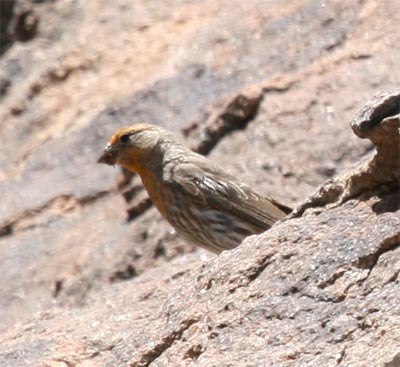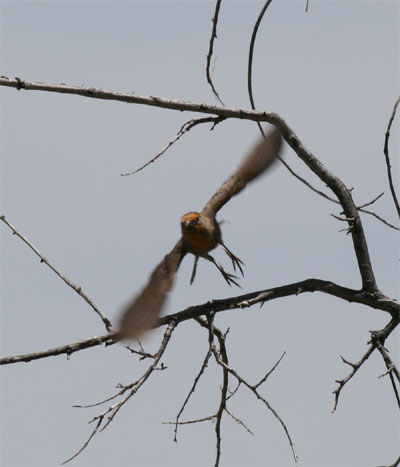 This male bird has some sort of problem that prevents it from standing normally at the feeder. The bird appeared to fly normally, but at the feeder, it laid on its side or back while eating. A group of us saw this unusual bird at a club member's house in Northern Harford County, MD. I took these photos on February 13th, 2013.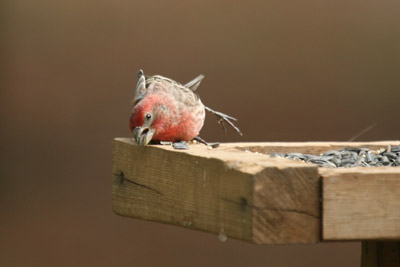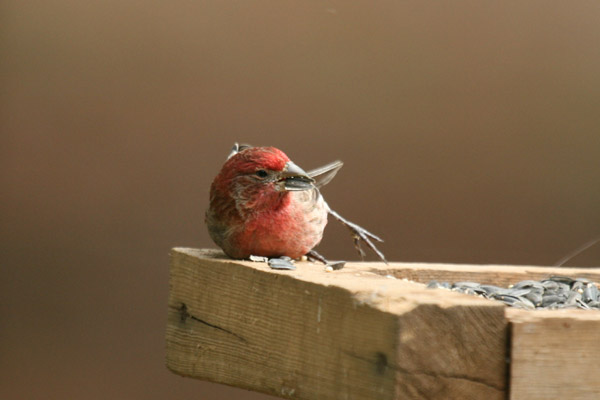 I saw this bird on our deck on February 22nd, 2015.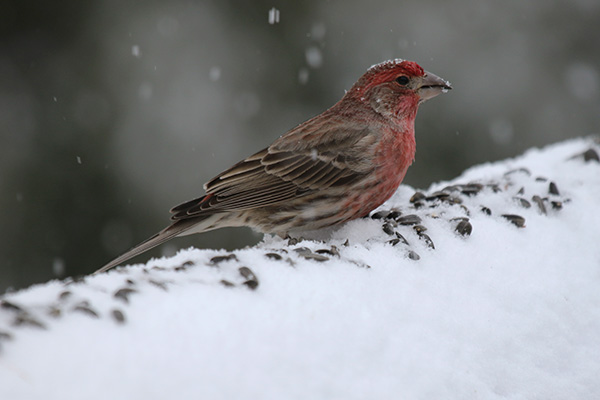 We had several visit during the snowstorm of March 5th, 2015.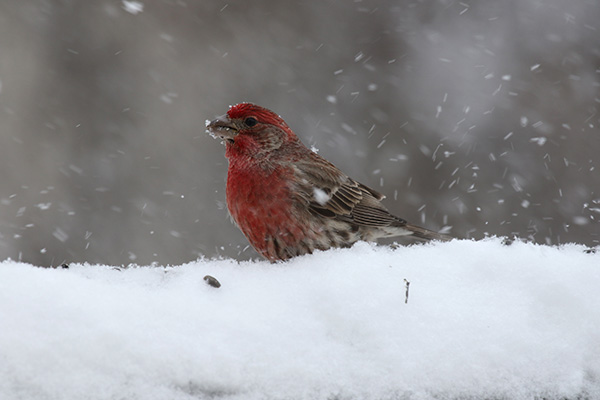 These were at our feeder in January 2016.