Bird Photos / Northern Flicker
Last Update: 2/12/2011
The Northern Flicker in the first two photos was walking around just below Monroe's office window at Aberdeen Proving Ground, Maryland. The flicker is a type of woodpecker.
This photo was taken in June 2001.
Another view of the same bird. The photo was taken in June 2001.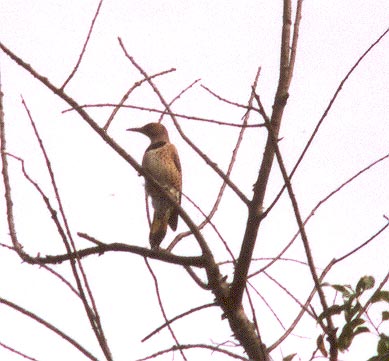 This bird above was seen at Elk Neck State Park, MD, between the parking lot and hawk watch site at Turkey Point, on September 24th, 2005. We saw about 10 flickers this morning.
The bird in the next 2 photos is the red-shafted version of the Northern Flicker. The ones above are the yellow-shafted version. The yellow is common in the Eastern USA, and the red is found mostly in the West. I saw this particular bird at the Rio Bosque Wetlands Park near El Paso, TX on November 28th, 2006.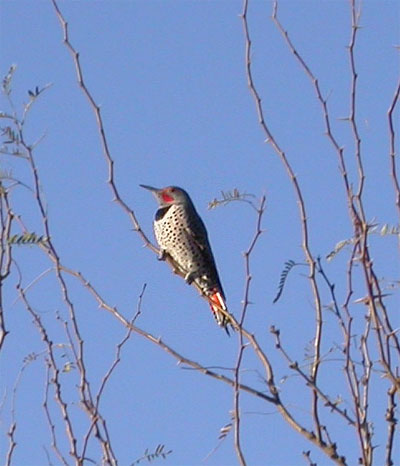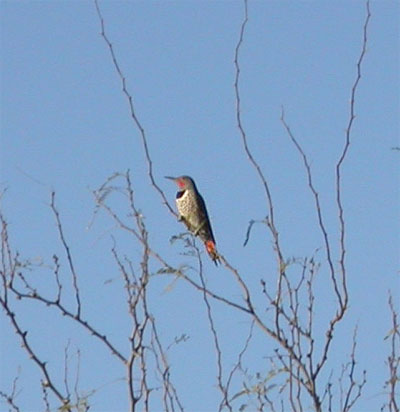 This flicker was in the dead tree by the hawk watch tables at Turkey Point on September 20th, 2008.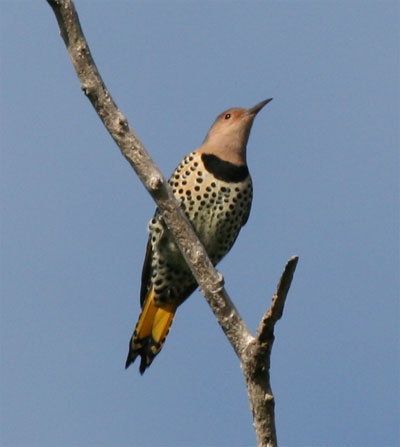 These birds were in and around the same snag on September 26th, 2009.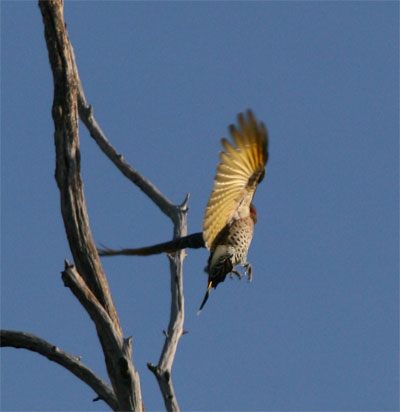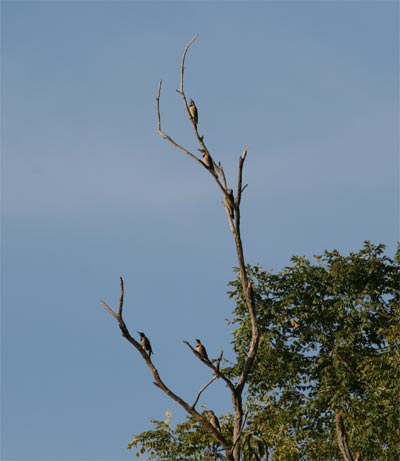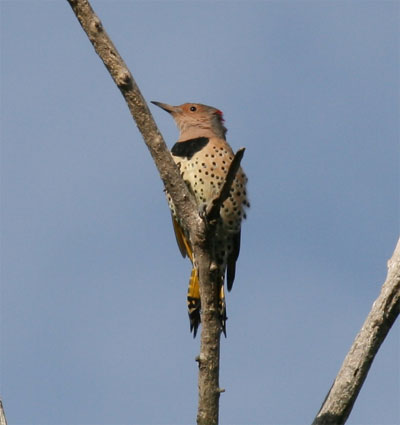 I saw another red-shafted Flicker at Rio Bosque Park, TX, on October 19th, 2009.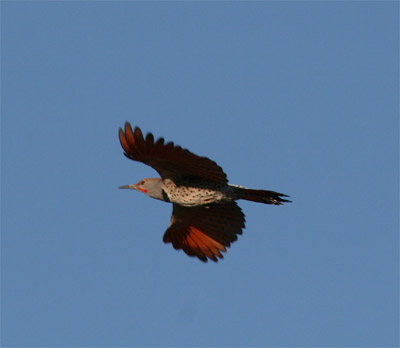 This yellow-shafted bird was near Stemmer's Run in Cecil County, MD on February 6th, 2011.