West Point Society of Annapolis Founders' Day Dinner
4/5/2008
Joyce and I attended the Founders' Day dinner at the BWI Marriott hotel on April 5th, 2008. The guest speaker was ABC News anchor Bob Woodruff.
LTG (Retired) Jack Cushman was the oldest graduate present.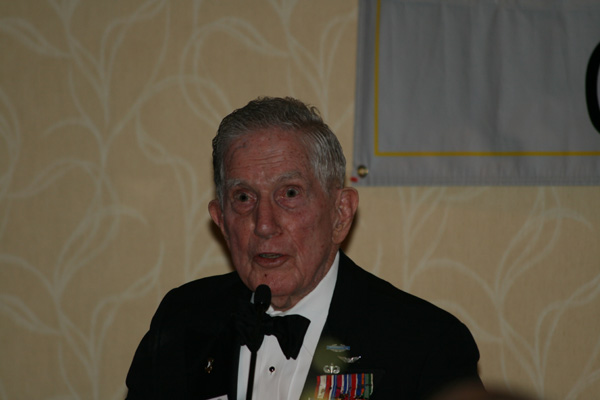 Bob Woodruff was very seriously injured while embedded as a reporter during an Iraqi Army patrol. Through the miracle of modern American military medicine, he survived and is recovering very well. His speech focused on his experiences in Iraq at the time of his injury, and his foundation's work to fund research on traumatic brain injuries. The speech was riveting, and he was kind enough to talk with everyone individually and sign autographs and pose for photos.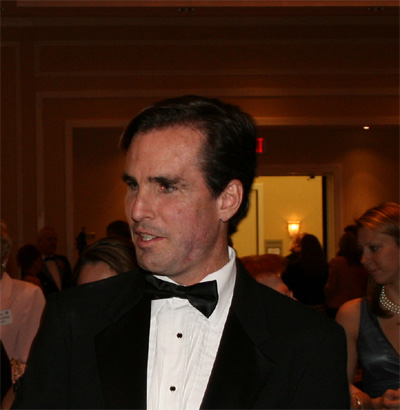 Society President Bill Taylor presents a cadet sabre to Mr. Woodruff.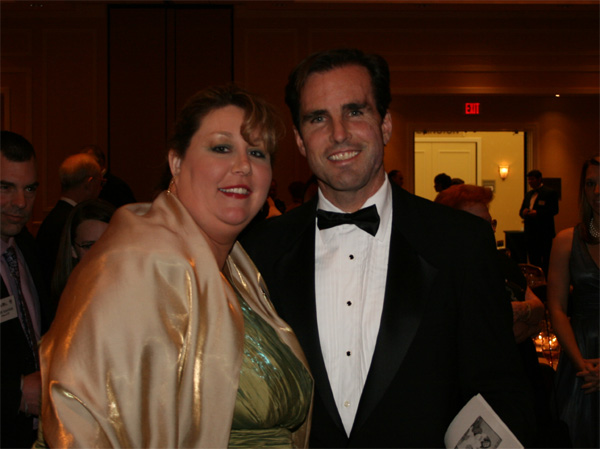 He posed for a photo with Joyce after autographing our copy of his book.
Back to home page