Bird Photos / Fox Sparrow
Last Update: 4/2/2016
We saw this Fox Sparrow in the woods near Jake's Landing, NJ on February 21st, 2009. I was on a Harford Bird Club field trip.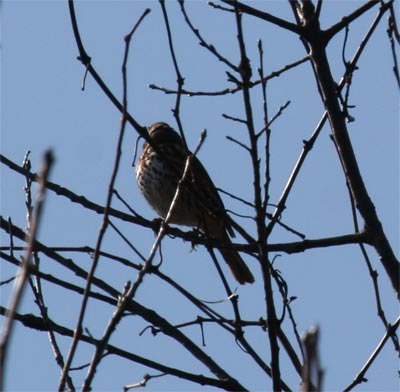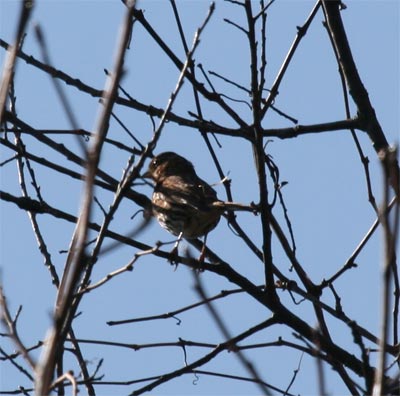 Two Fox Sparrows shared the ground under a thistle feeder with a Harris' Sparrow and some others on March 29th, 2009, in Columbia, MD.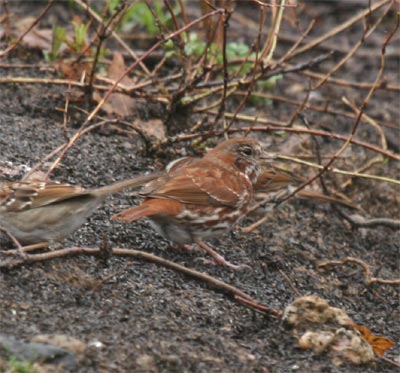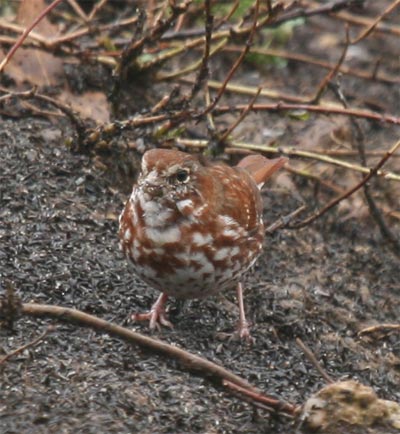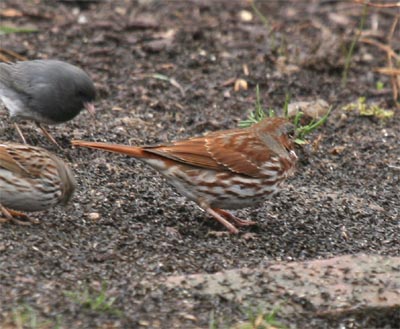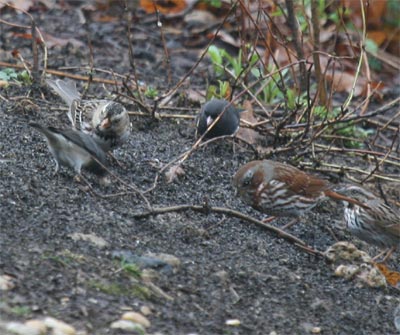 I saw this one alongside the road to the boat launch at Elk River Park in Cecil County, MD on March 1st, 2015.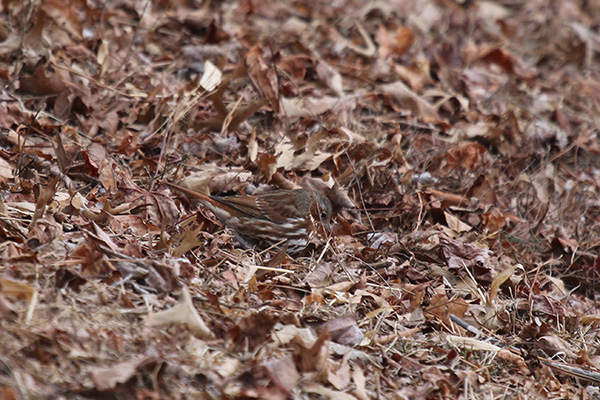 This Fox Sparrow was in a mixed flock of sparrows at Mariner Point Park in Joppatown, MD on March 8th, 2015.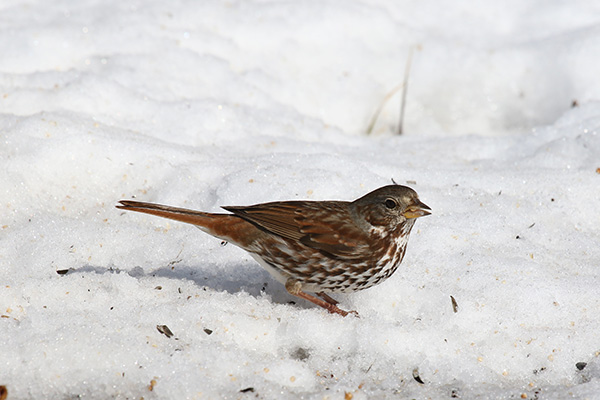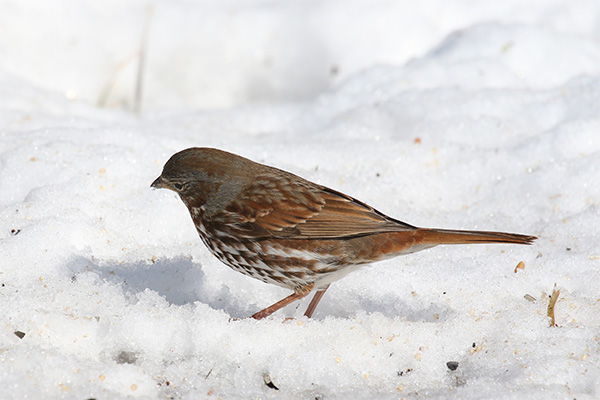 I saw this one there on January 30th, 2016.