Bird Photos / Franklin's Gull
Last Update: 8/29/2011
I thought I saw a Franklin's Gull from Tydings Marina in Havre de Grace, MD on August 22nd, 2011. Several other birders were also there and they pointed out the bird and let me look at it through their scopes (since I left my scope at home, and my tripod is in my car at the body shop...) The bird on the grassy surface is the bird they had through the scopes. The photo of the flying bird was separate and may not be the same bird. Matt Hafner found a Franklin's Gull bird earlier in the day (Thanks Matt!) and said that the Franklin's Gull was the only hooded gull in the area. Later on, he went back and noted that there was also a Laughing Gull in the area.
After further review, people concluded that the bird in these photos is in fact that Laughing Gull.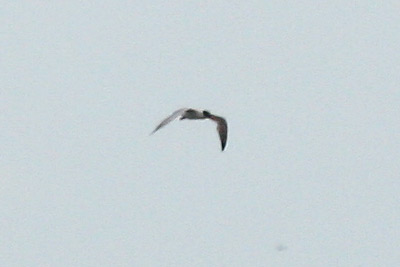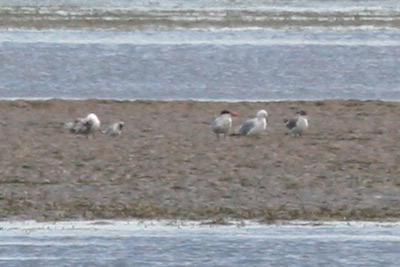 Look at the bird on the far right.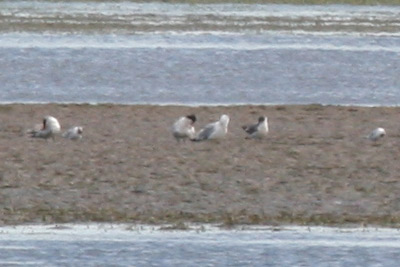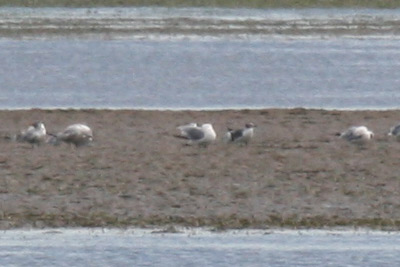 Look at the second bird from the right in the two photos above.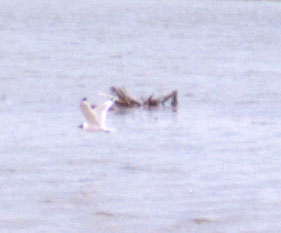 This one is a Franklin's Gull. Joyce and I saw it in Texas in March 2006.