Bird Photos / Golden Crowned Kinglet
Last Update: 3/28/2010
I saw this first Golden Crowned Kinglet in an undisclosed location in Harford County, MD, on November 16th, 2005. It was hopping from branch to branch, making it hard to catch on film. I did get one shot showing the golden yellow on top of its head.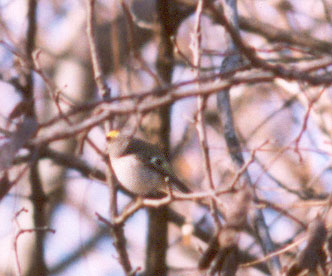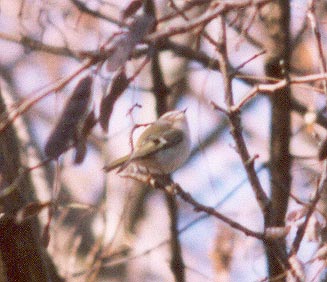 Joyce and I saw this kinglet up close in a tree at the Wetlands Institute in New Jersey on October 21st, 2007.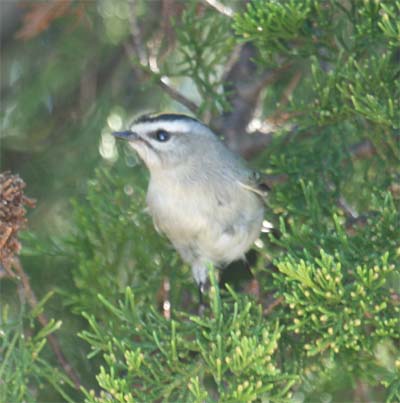 I saw this kinglet at Turkey Point in Cecil County, MD on November 3rd, 2007.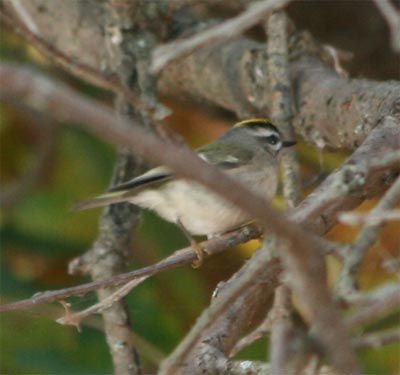 Joyce and I saw these kinglets at Perryville Park in Cecil County, MD in January, 2008.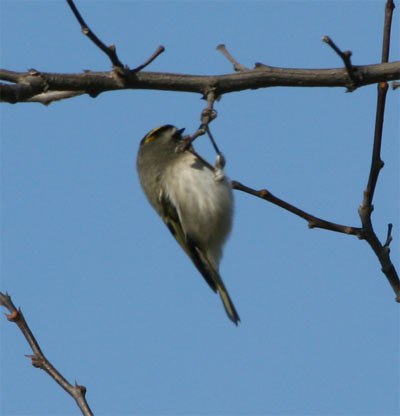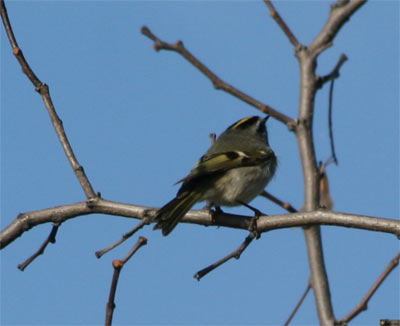 This bird was in the trees near the lighthouse at Turkey Point on October 26th, 2008.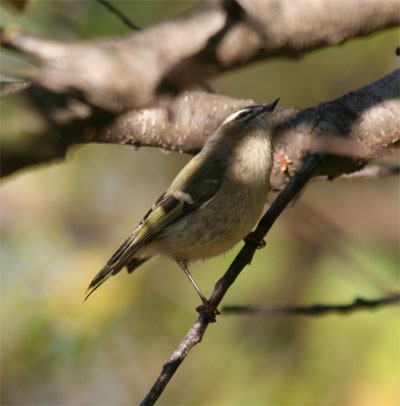 This bird remained still enough to photograph at Susquehanna State Park, MD on March 27th, 2010.