Joyce's and Monroe's Backyard Birds / Common Grackle
Last Update: 12/17/2017
We have many common grackles nearby. I counted 17 one morning. When the light hits them right, you can see their purple heads and purple highlights in the feathers of their overall black bodies. They are loud birds, and very messy. They often stand at the feeder and knock the birdseed to the ground. Then the larger groups come and eat from there.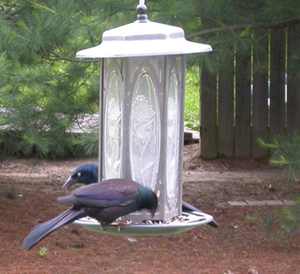 A pair of grackles at our feeder, June 2003.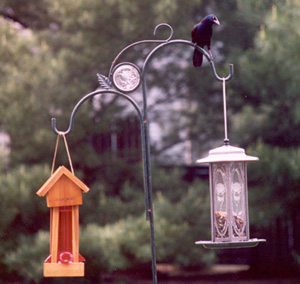 A grackle sits on top of the feeder stand, June 2003.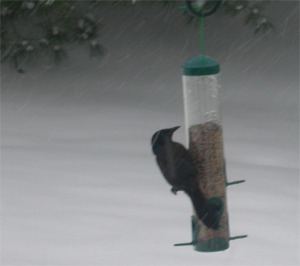 This grackle eats from the feeder in December, 2003.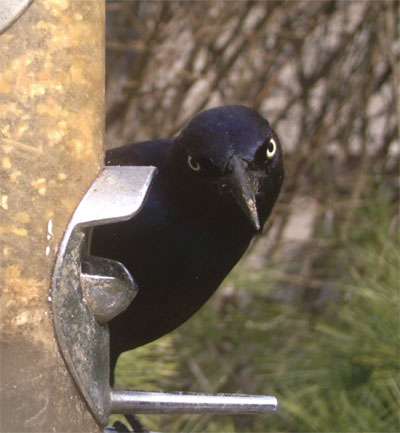 This grackle was at our feeder in March, 2009.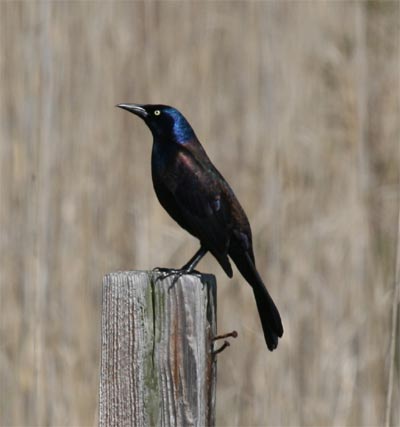 I saw this bird at Cape May, NJ on April 25th, 2009.
This bird was at our feeder on January 28th, 2016.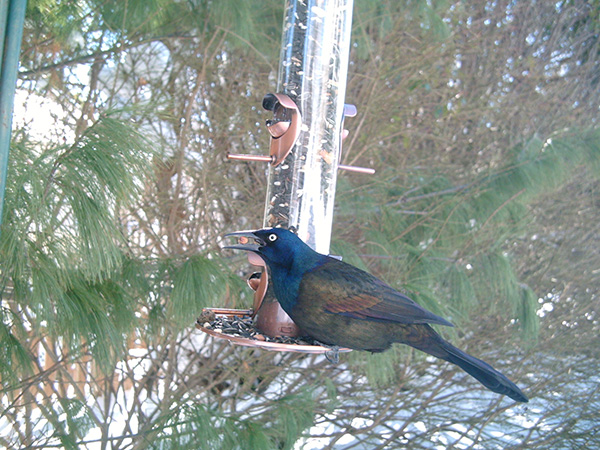 I saw a huge group of thousands of Common Grackles at Bombay Hook, DE on December 2nd, 2017.