Bird Photos / Turkey Vulture
Last Update: 5/7/2015
The following photos were taken at Turkey Point in Elk Neck State Park, MD, on October 1st, 2005. These birds did not appear to be migrating- they were flying on a thermal without any real movement southward while we watched. A bald eagle was flying with them too.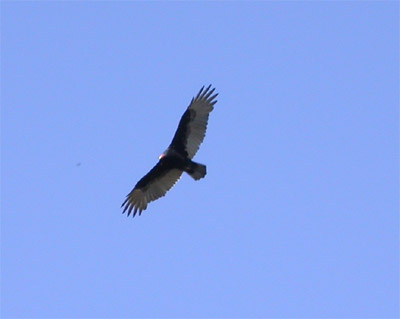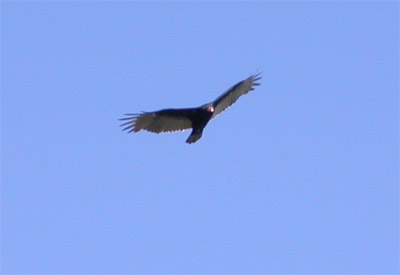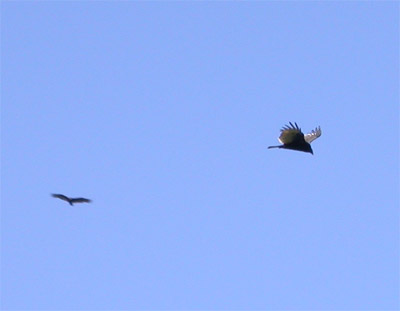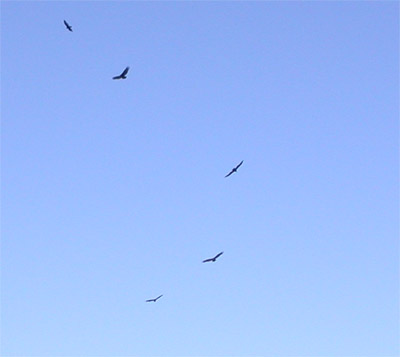 The next bird was also at Turkey Point, but on December 27th, 2005. It was warming up by extending its wings in the sunlight.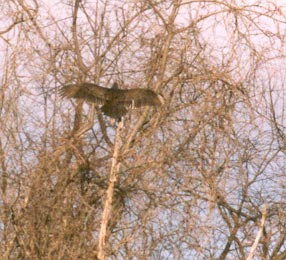 Joyce and I saw this Turkey Vulture at Bombay Hook NWR, DE on August 18th, 2007.
We saw this large group of vultures from the hawk watch platform at Cape May, NJ on October 21st, 2007. A Swainsons's Hawk was also in the group, along with other hawks.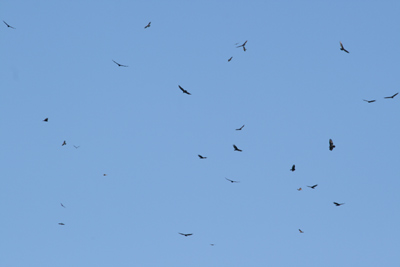 This bird was preening in a tree near the path to Turkey Point on October 26th, 2008. It was there when I walked in to do my hawk watch session, and it was still there about 4 hours later when I left to go home.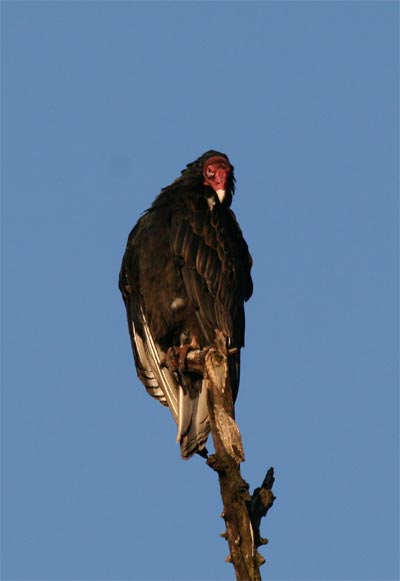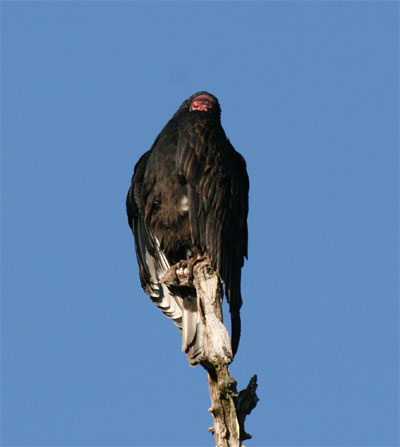 We saw this Turkey Vulture at Rocks State Park in Harford County, MD on October 9th, 2010.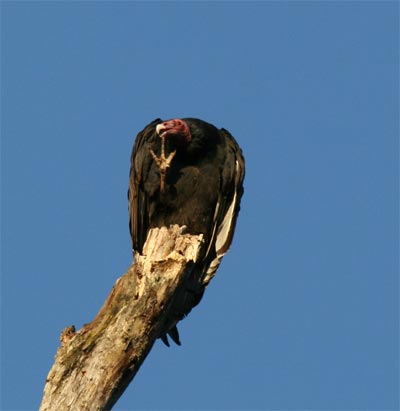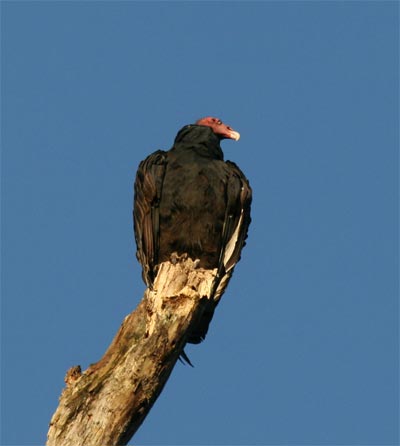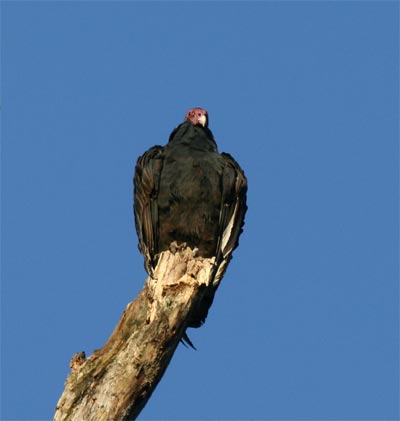 These birds flew over the hawk watch on October 30th, 2010.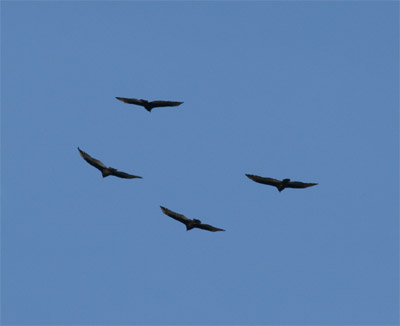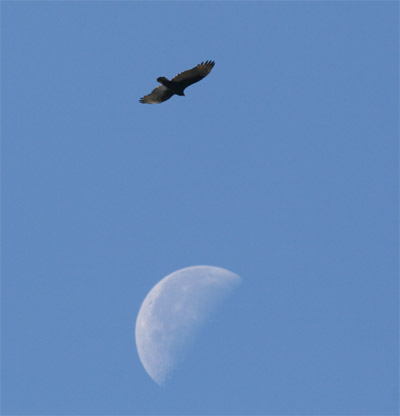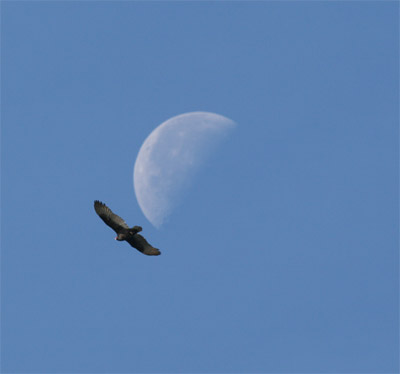 I saw this one flying over the cliffs at Turkey Point on September 22nd, 2012.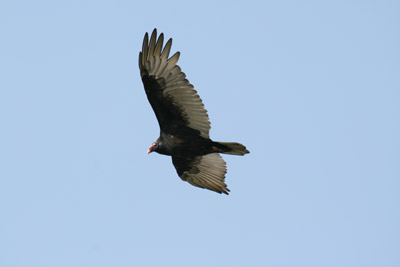 This Turkey Vulture was at Susquehanna State Park on April 19th, 2015.