Bird Photos / Hermit Thrush
Last Update: 4/4/2010
I saw this Hermit Thrush alongside the trail in Susquehanna State Park on March 16th, 2008.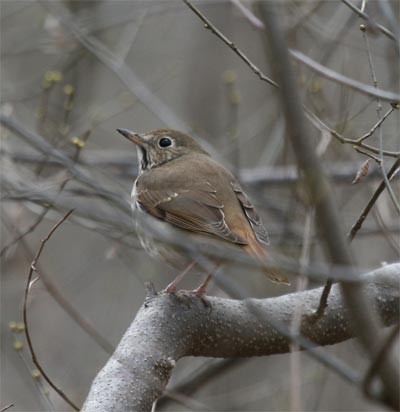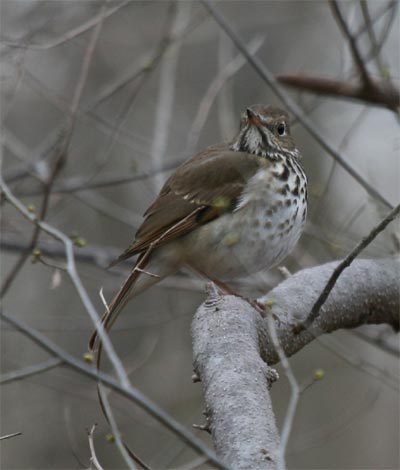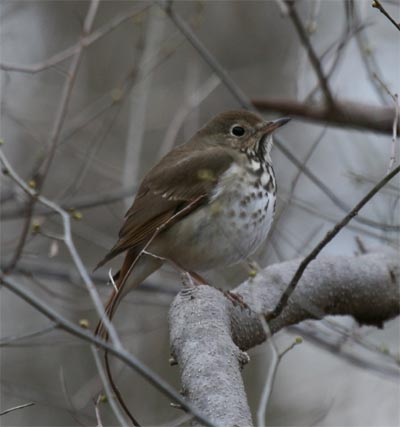 This next bird was on the trail at Higbee Beach in Cape May, NJ on December 6th, 2008.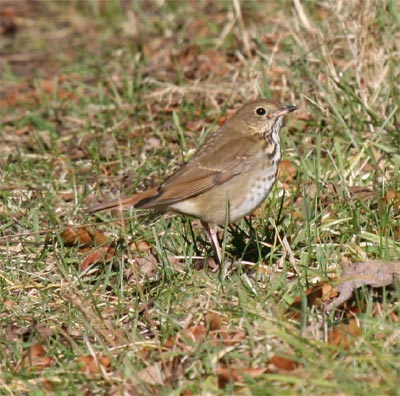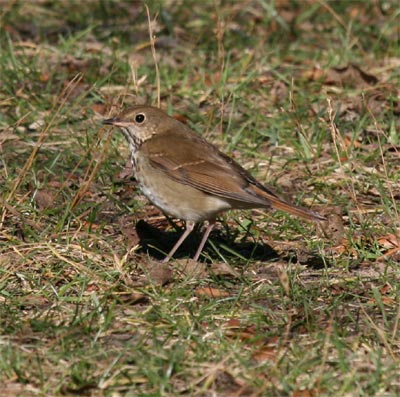 We saw several Hermit Thrushes on a bird club trip through Broad Creek Scout Camp in Harford County, MD on January 24th, 2009. This one shared a bush with a White Throated Sparrow.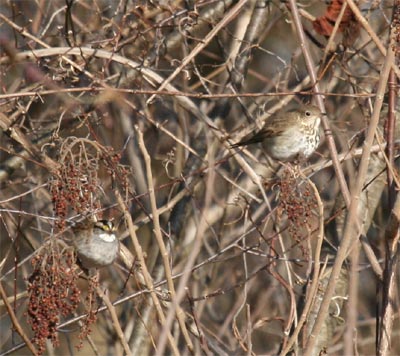 This bird hopped around in the woods at the Eden Mill Nature Center, MD on April 3rd, 2010.