Bird Photos / Hooded Merganser
Last Update: 4/17/2015
Joyce and I saw many Hooded Mergansers at Brigantine NWR in November 2007.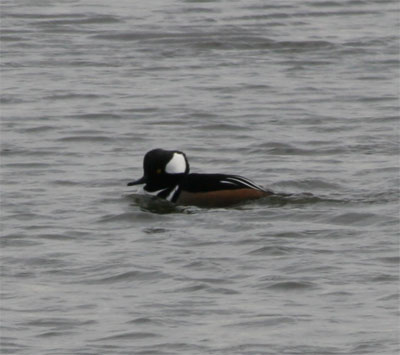 I saw this female Hooded Merganser at Perryville Park in Cecil County, MD on March 1st, 2008.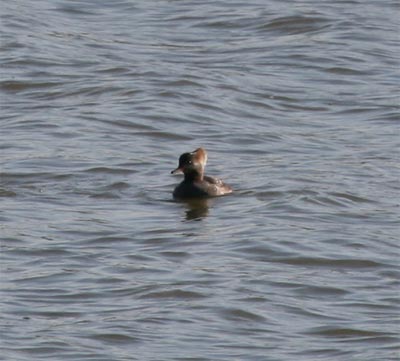 This group of Hooded Mergansers was in the water off Perryville Park on March 14th, 2008.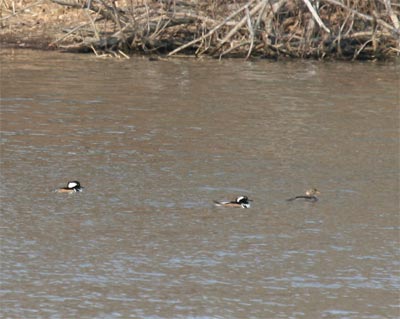 I saw several female Hooded Mergansers at Cape May, NJ on December 6th, 2008. I saw some males too, but they did not cooperate with my attempts to photograph them.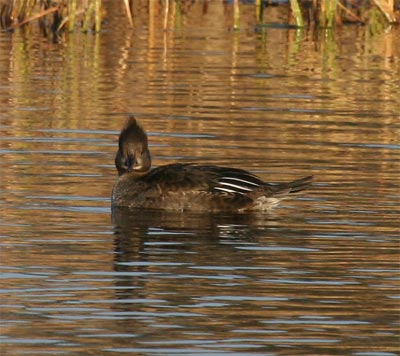 These Hooded Mergansers were in the salt marsh area of Bombay Hook NWR on January 31st, 2009.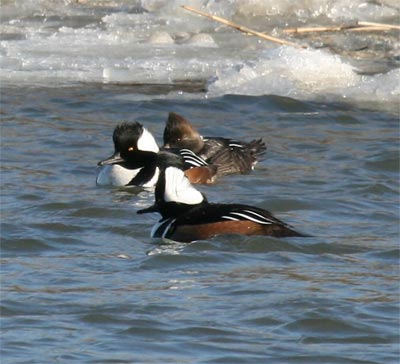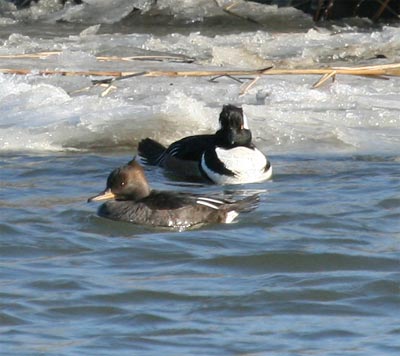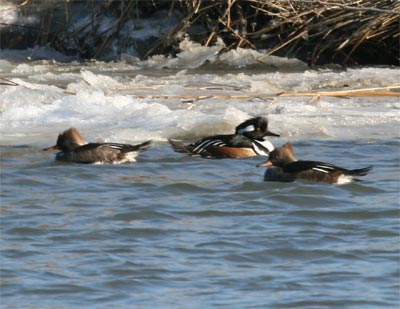 Several Hooded Mergansers were on Lily Lake in Cape May on February 21st, 2009.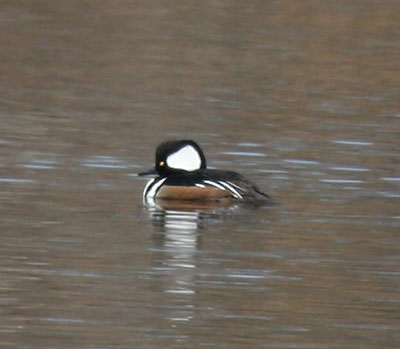 These birds were at Brigantine on November 27th, 2009.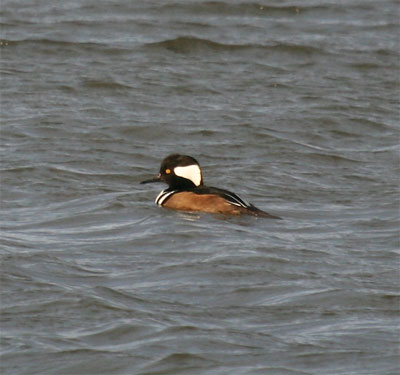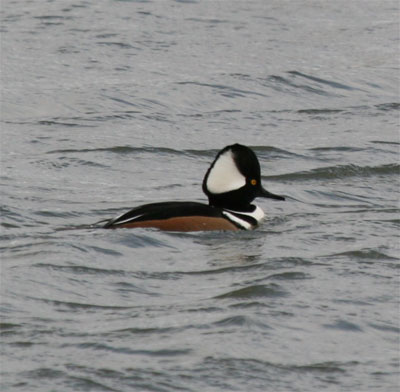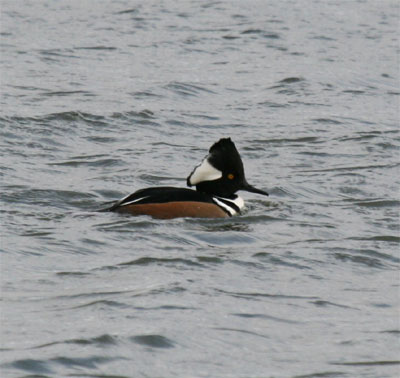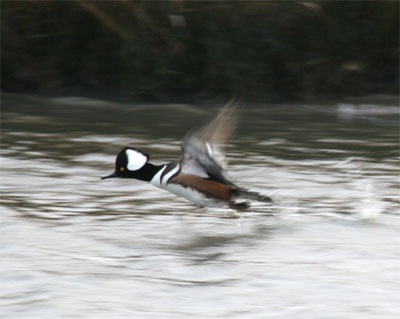 These birds flew over Lighthouse Pond at Cape May on November 22, 2010.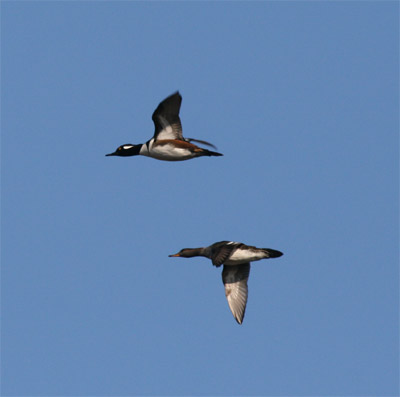 These females were on Centennial Lake in Columbia, MD on Feb 8th, 2015. The males were much farther out on the water.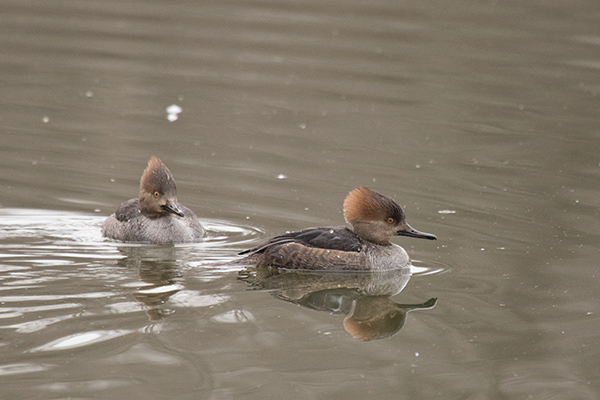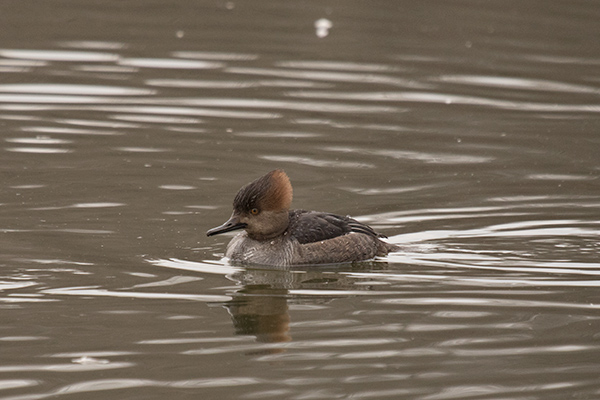 These birds were in the picnic area lake at Susquehanna SP on March 22nd, 2015.