Bird Photos / Killdeer
Last Update: 9/1/2015
I saw this first Killdeer at the swampy pond area of Swan Harbor Farm in Havre de Grace, MD. Note the two black bands on its chest.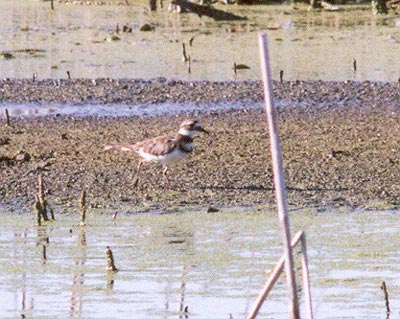 Two Killdeer were standing in the grass by a road at the Arlington, TX water treatment plant drying pond facility on March 26th, 2006.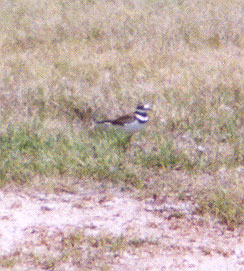 This Killdeer was guarding her eggs on a gravel parking lot at the Mispillion Light in Delaware on May 27th, 2006. The eggs are visible under its feet. The second photo shows it doing its distraction display.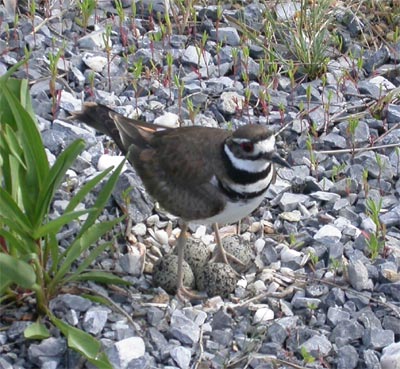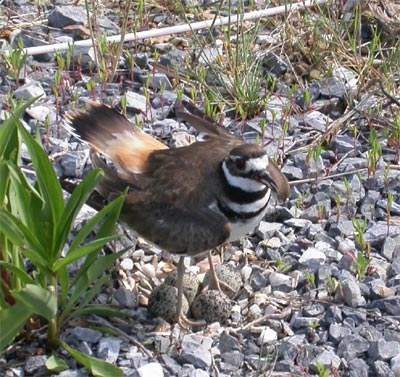 These next birds were at Swan Harbor Farms in June 2007.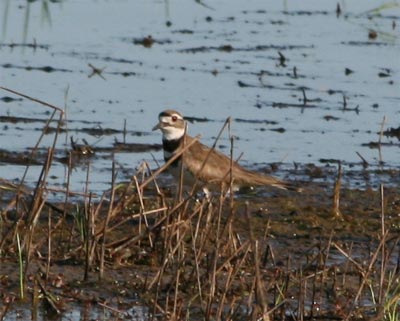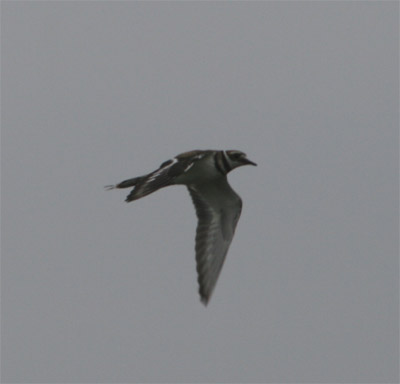 This Killdeer was at Harford Glen on April 20th, 2008.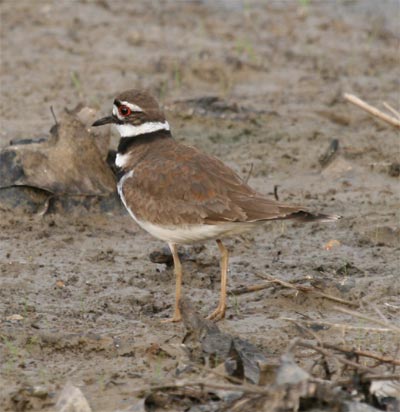 I saw this Killdeer in the parking lot of Cape May State Park, NJ on April 25th, 2009.
This bird was in one of the plover ponds at Cape May State Park, NJ on April 24th, 2010.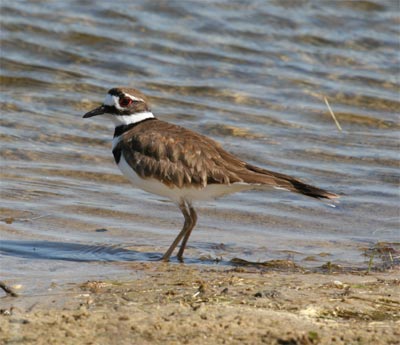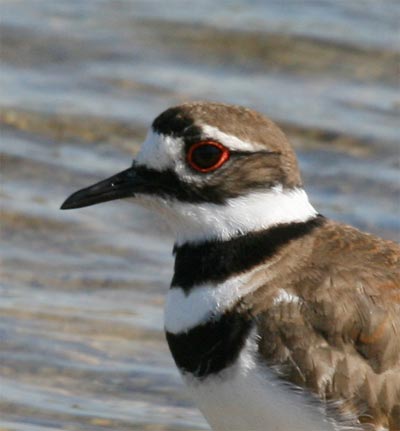 This one flew over the marshy impoundment at Swan Harbor on February 22nd, 2013.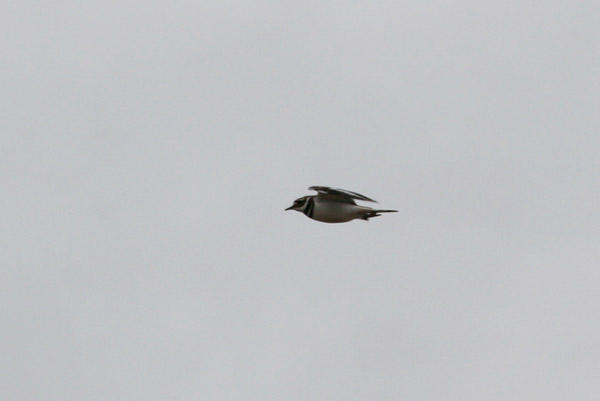 I saw several Killdeer in the snow at Swan Harbor on March 8th, 2015.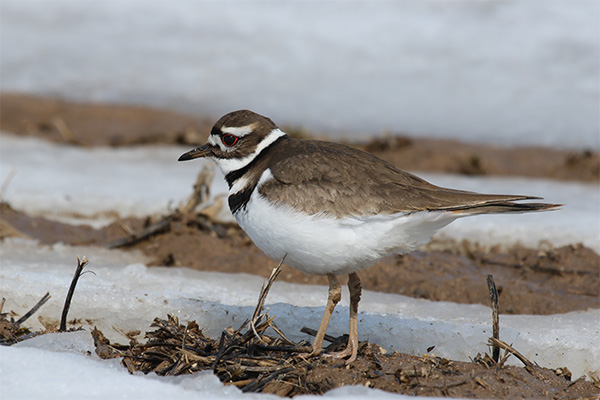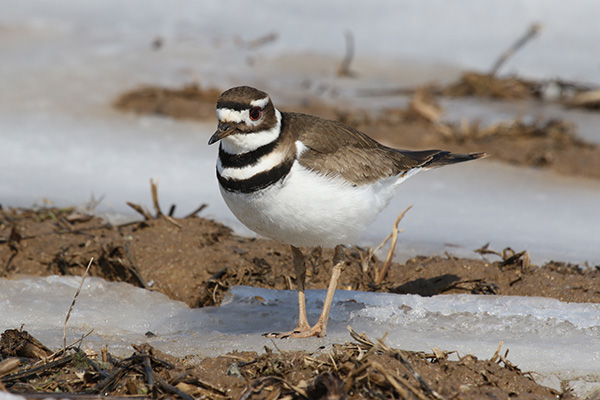 This one flew over Swan Harbor on July 19th, 2015.