Bird Photos / Le Conte's Sparrow
Last Update: 12/4/2011
A large group of birders saw this Le Conte's Sparrow alongside the Ducks Unlimited impoundment at Swan Harbor Farms in Harford County, MD on November 26th, 2011. Thanks to Matt Hafner for finding this bird on Nov 25th!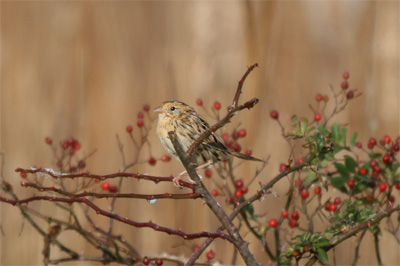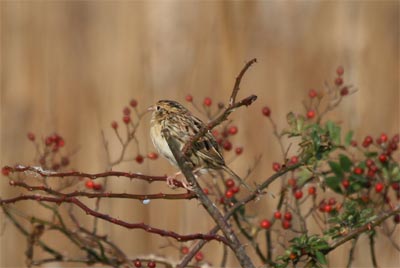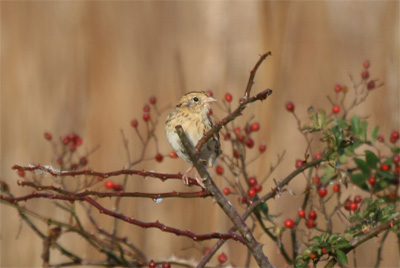 I went back for more photos on December 4th, 2011. It took some patience, but we did see the bird again.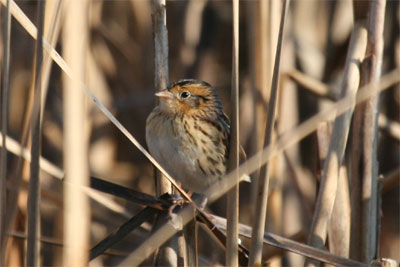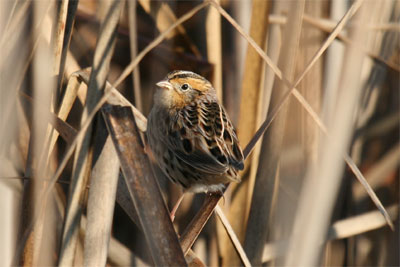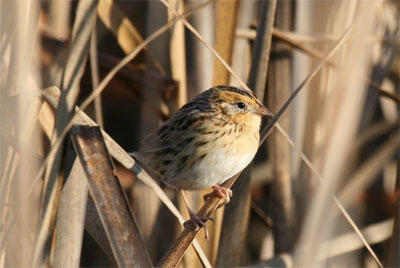 Something happened to the bird's tail between these two dates. On November 26th, it had a thin tail. To me, it looks like it might just be one feather. The next two photos were taken on November 26th.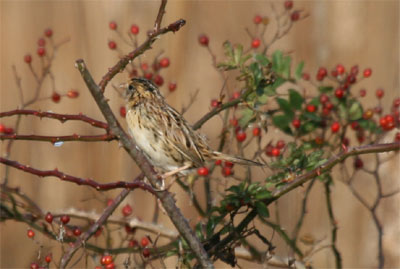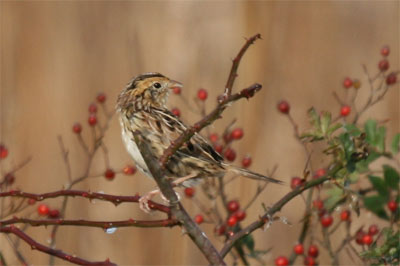 On December 4th, the bird had no tail at all: