Bird Photos / Lesser Goldfinch
Last Update: 2/2/2010
I saw several Lesser Goldfinches at Hueco Tanks Historical Park, near El Paso, TX, on May 16th, 2007. I thought I saw some during my last visit there in November 2006, but I was not sure what they were. After the good looks I got this time, I am sure that those birds were Lesser Goldfinches too. The white wing patches were obvious in flight (this time).
Several Lesser Goldfinches ate from a bush along with some Pine Siskins at Bosque del Apache NWR, NM on October 25th, 2009.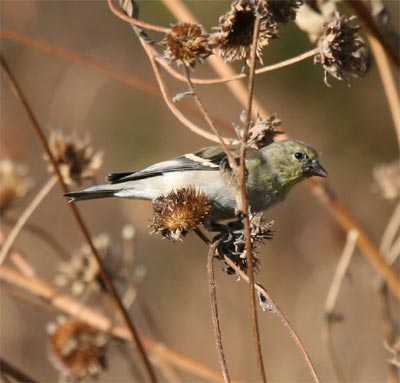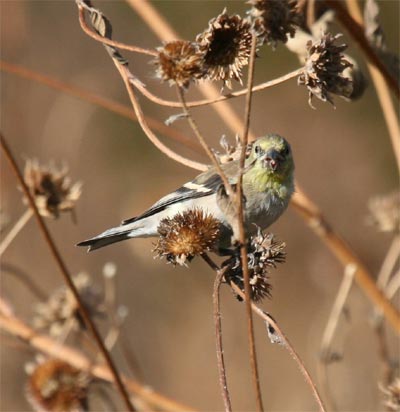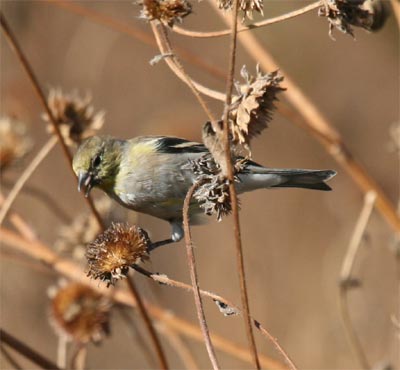 This bird was in the trees at SanJoaquin Wildlife Preserve in Irvine, CA on January 27th, 2010.