Longwood Gardens Christmas 2013
1/1/2014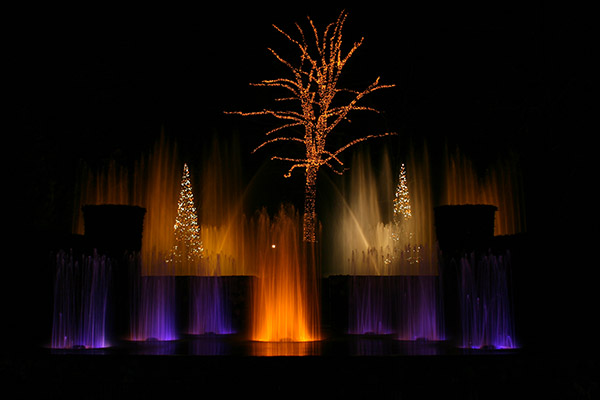 I went to Longwood Gardens in Kennett Square, PA on January 1st, 2014, to see the annual Christmas display. I started in the Conservatory.
After seeing the indoor displays, I went out to see and photograph the lights.
My favorite part of the display is the illuminated fountain show. This runs pretty much continuously, and the lit-up fountains are spectacular.