Our Dog Molly
Last Update: 4/3/2016
We added another puppy to our family. Her name is Molly, and she is a hound mix. We got her from the local shelter. She and her littermates and their mom came to the shelter from North Carolina. We adopted Molly on June 6th, 2014.
We met her, her brothers and sister and mom, and her foster family on May 18th.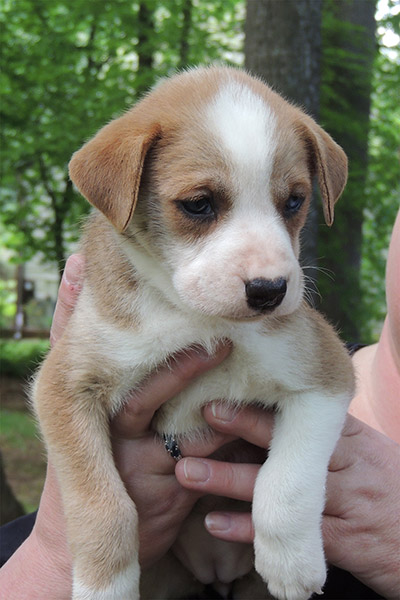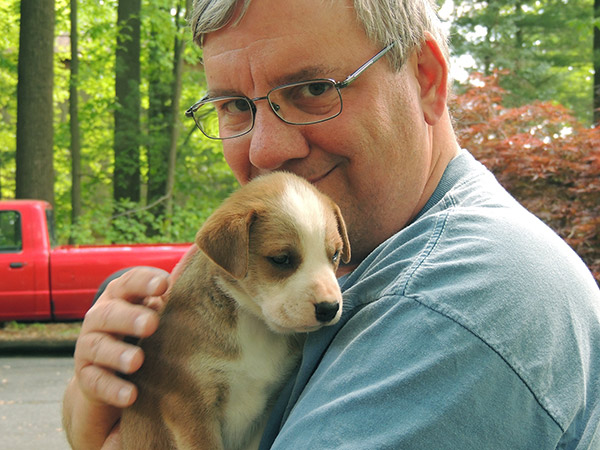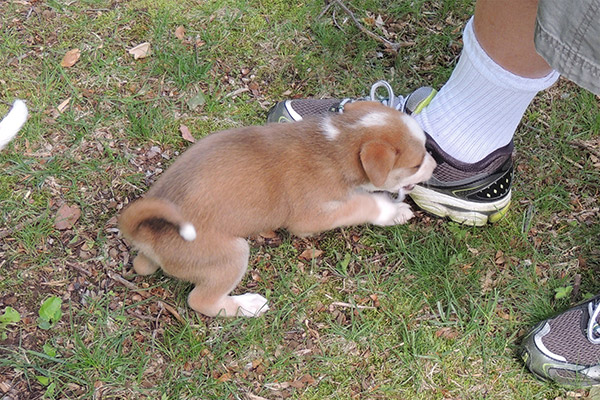 Her foster mom sent us this picture on June 1st.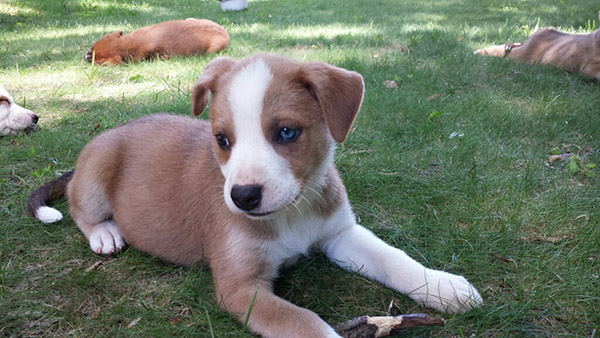 She slept a lot the day we brought her home.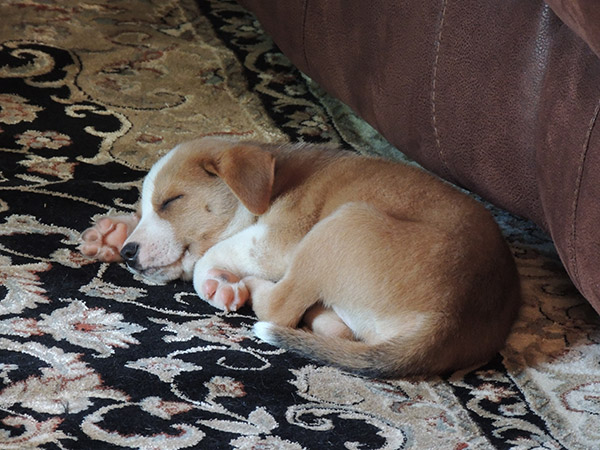 We are working on our potty training. Molly thinks outside time is for playing in the bushes.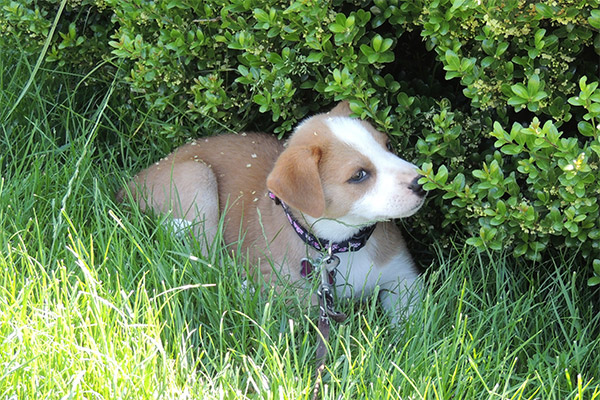 She is already looking bigger. Note the different colors of her eyes. This photo was taken on June 15th, 2014.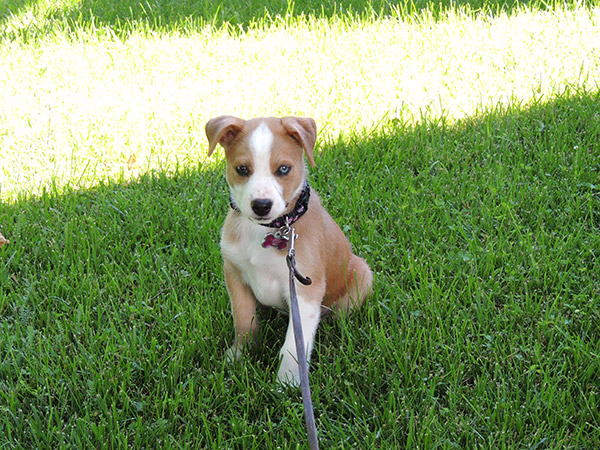 We took some more pictures on June 22nd, 2014.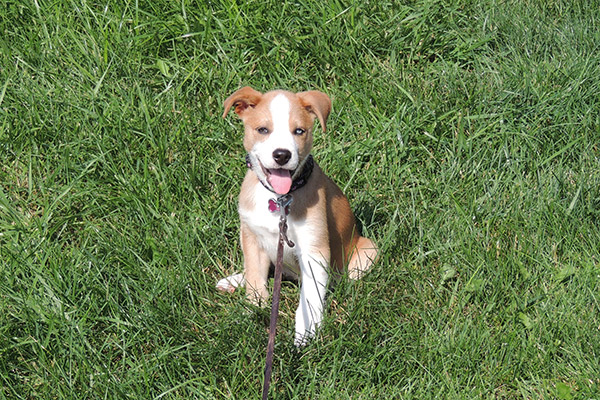 These photos were taken in late July 2014.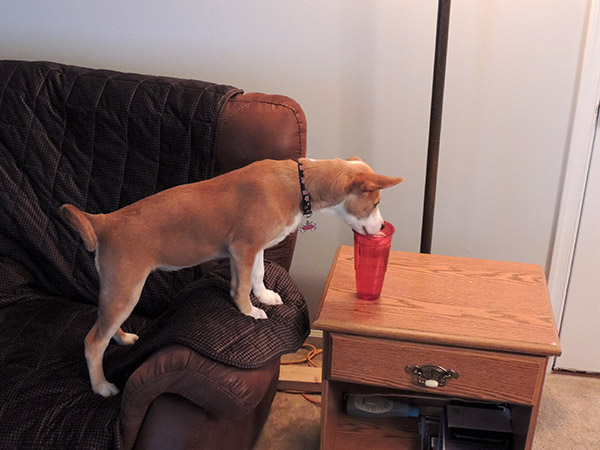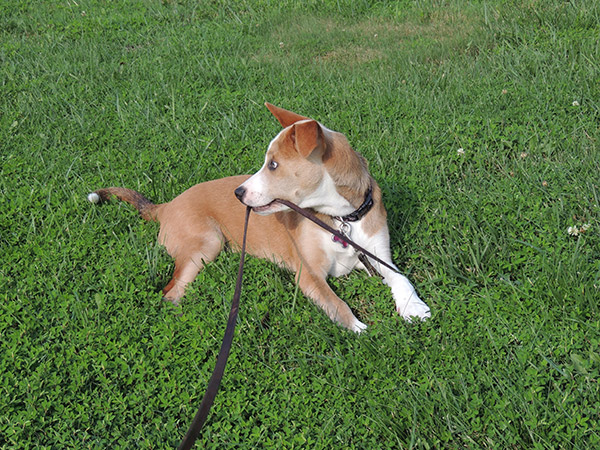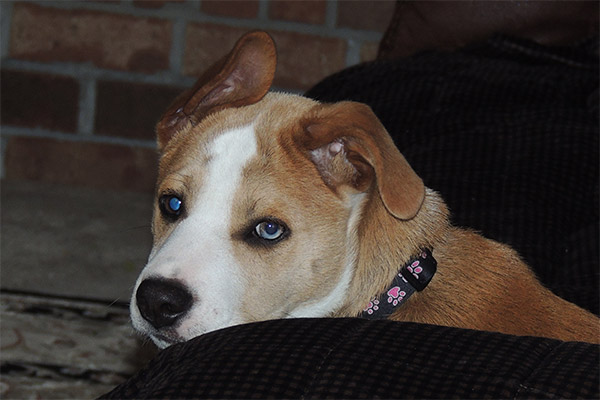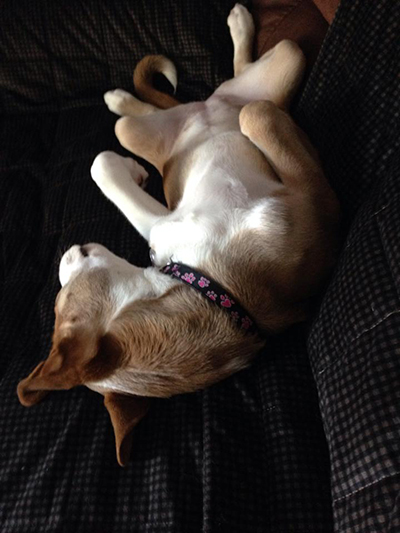 She loves to play in the snow. She played with her ball on the deck during the stom of January 23rd, 2016.