Bird Photos / Northern Waterthrush
Last Update: 2/19/2018
I saw this bird on the trail through the woods at Cape May Point State Park, NJ, on August 16th, 2008. It hopped around on the ground and on low branches, and it was constantly pumping its tail up and down. That behavior is what made me call this a Northern, versus a Louisiana, Waterthrush.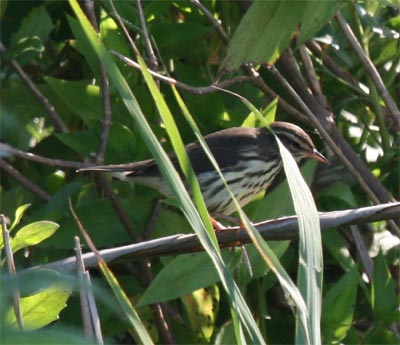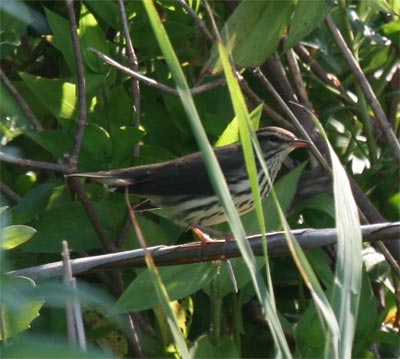 This one was at Assateague National Park on August 25th, 2014.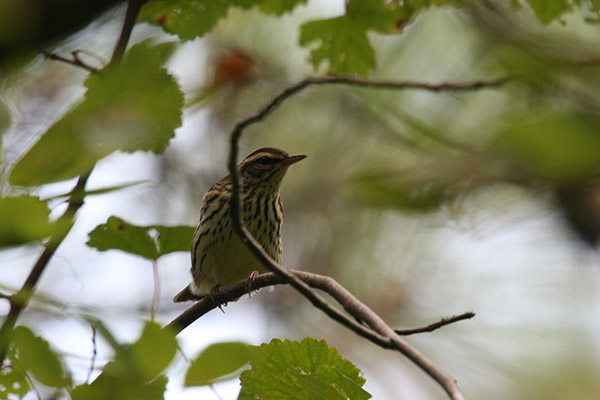 I saw this bird at Susquehanna State Park on May 14th, 2017.