Bird Photos / Tufted Titmouse
Last Update: 4/2/2016
These two photos show Titmice in our backyard in Havre de Grace, MD in January 2007. The photos were taken by my NovaBird Backyard Bird Camera.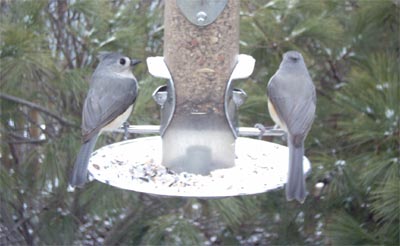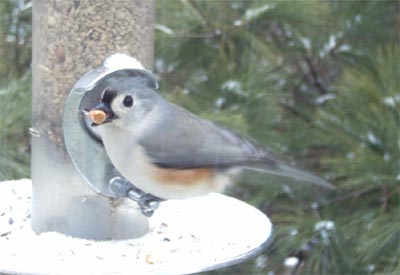 This bird was right outside the window of our host during the post-trip warm up session after a Harford Bird Club trip on February 2nd, 2008.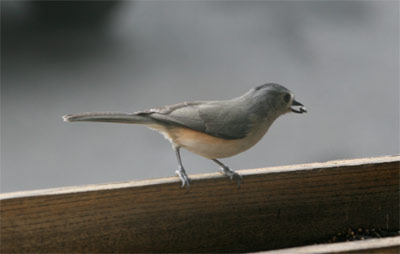 The next bird was in the woods at Harford Glen in early May, 2008.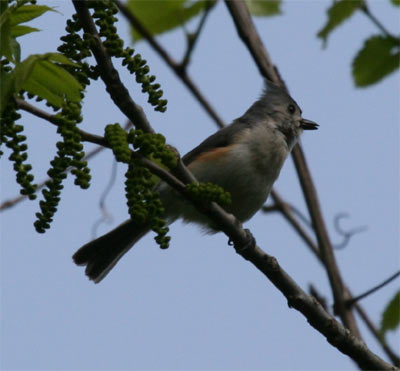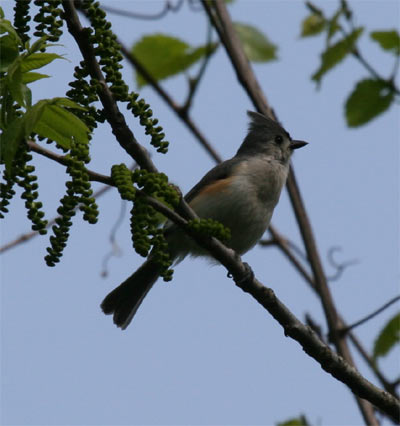 This Titmouse was at our feeder in late January 2010.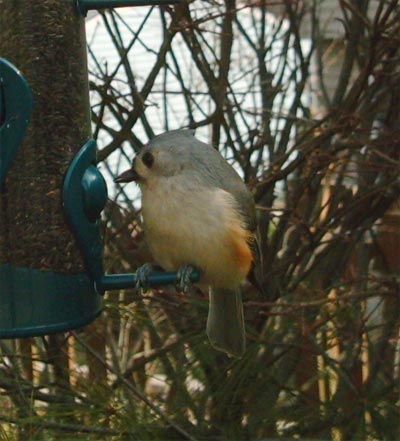 These were at our feeders at home in late October 2012. The first one was joined by a female Purple Finch.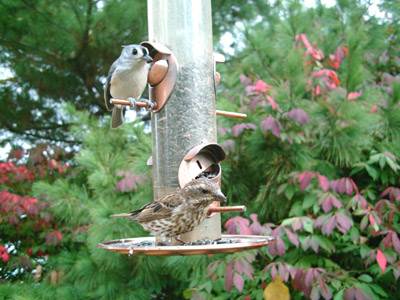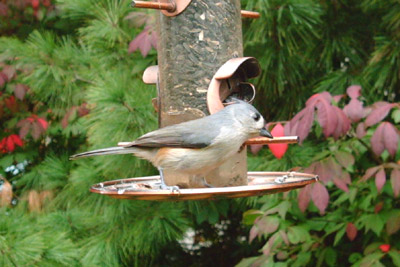 I saw this bird at Mariner Point Park in Joppatown, MD on March 8th, 2015.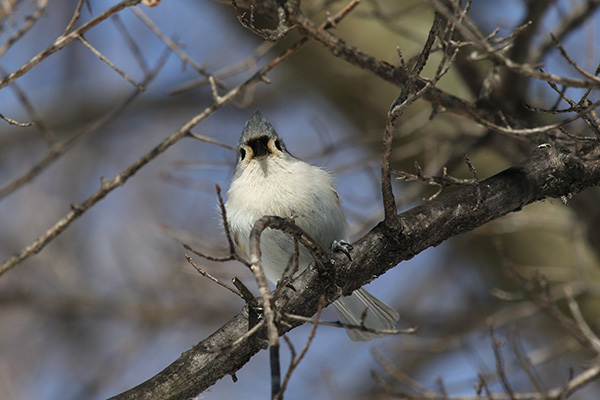 These were at our feeder in February 2016.