Bird Photos / Baltimore Oriole
Last Update: 5/21/2013
We saw this first oriole during our hike through Susquehanna State Park in Maryland. It flew to this tree, posed for a few photos, and then flew back across the field.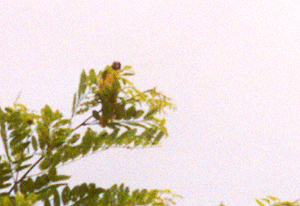 The Baltimore oriole, partially obscured by the tree. This photo was taken in June 2003.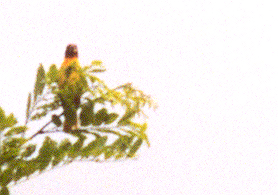 Another view of the same bird. The photo was taken in June 2003.
This next bird was seen at Susquehanna State Park in early May 2006.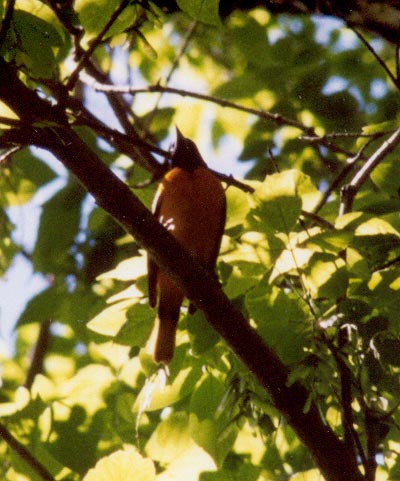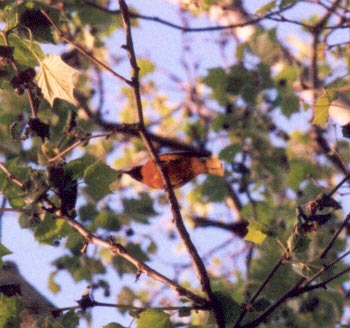 I saw the next bird at Susquehanna State park in May 2007.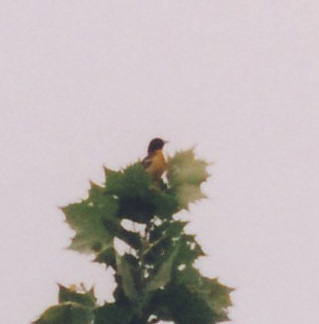 This bird was also at Susquehanna State Park, but in May 2008.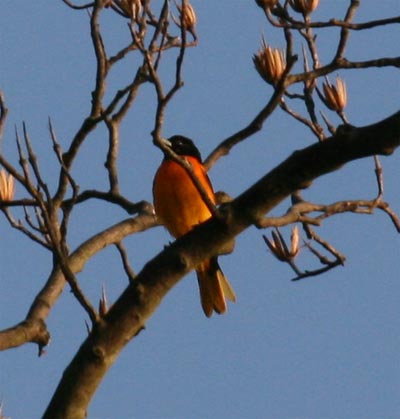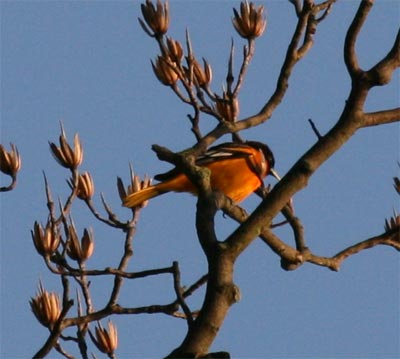 This oriole was near the picnic area at Susquehanna State Park on May 23rd, 2008.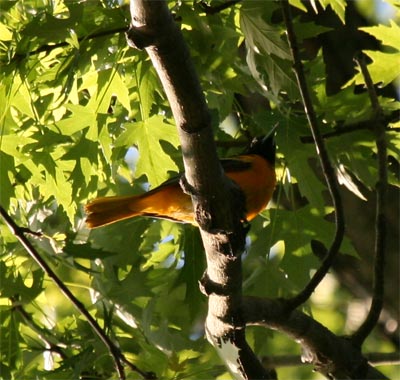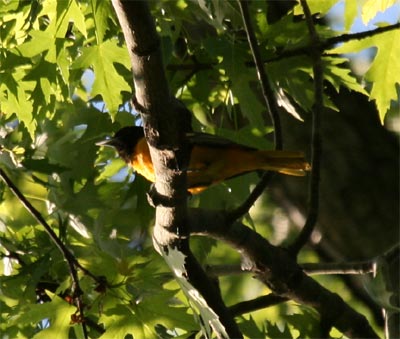 I saw this bird near the mill at Susquehanna SP on May 23rd, 2009.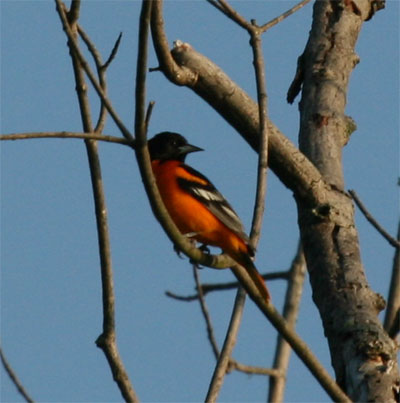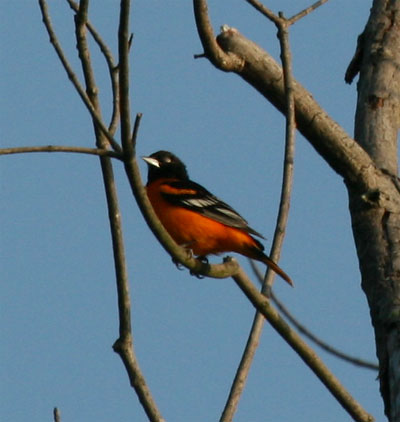 This first fall male bird was on the path to Turkey Point in Cecil County, MD on September 5th, 2009.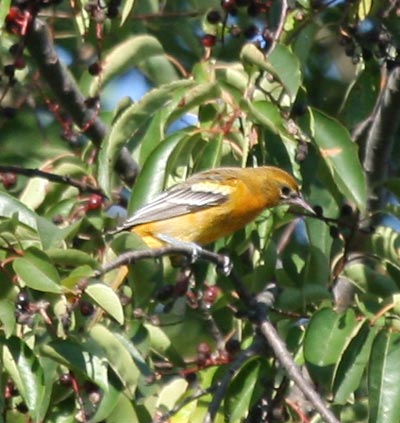 Our team saw this bird during a club contest in Susquehanna State Park on May 28th, 2011.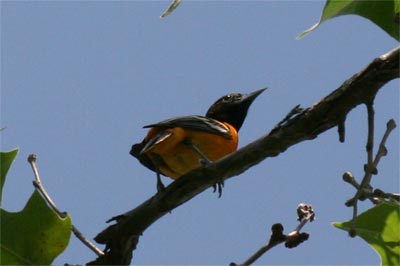 This one was near the Rock Run Mill on May 13th, 2013.