Bird Photos / Osprey
Last update: 5/14/2016
This Osprey was sitting on a branch atop a tree by the pond at the Deer Creek Picnic Area of Susquehanna State Park in Harford County, MD, on April 25th, 2004. It barely moved other than to look around in the hour we were there.
Joyce and I saw the next bird on the Port Mahon Road in Delaware. Joyce took this picture.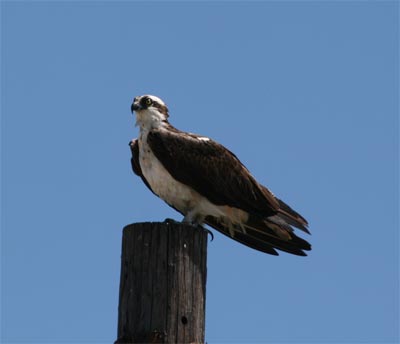 I saw the Osprey in the next 4 photos at Swan Harbor Farms in Harford County, MD in early August 2007.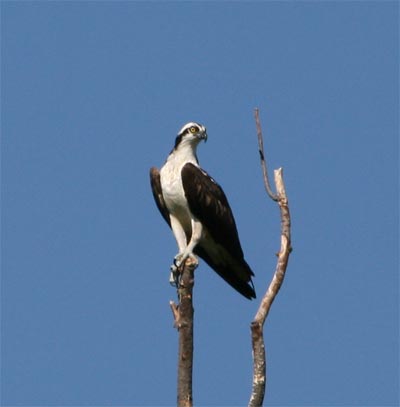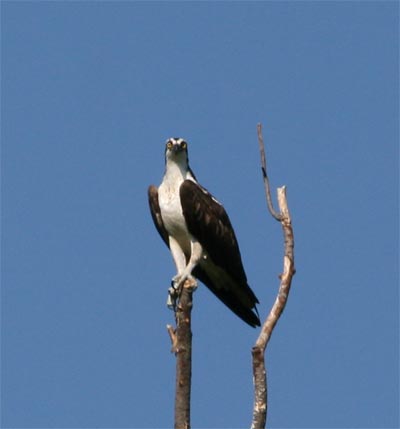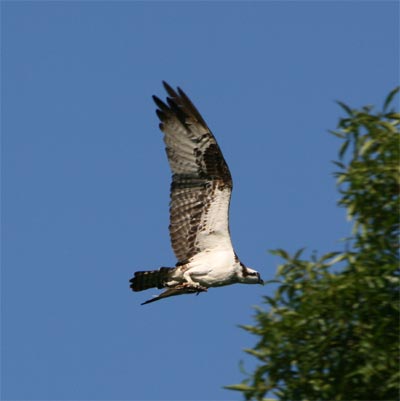 Joyce and I saw this Osprey at Cape May, NJ in October 2007.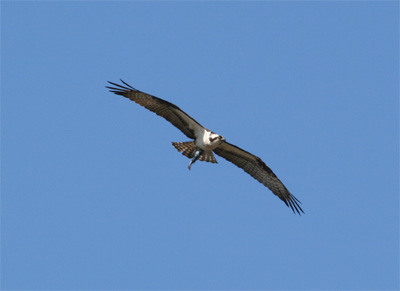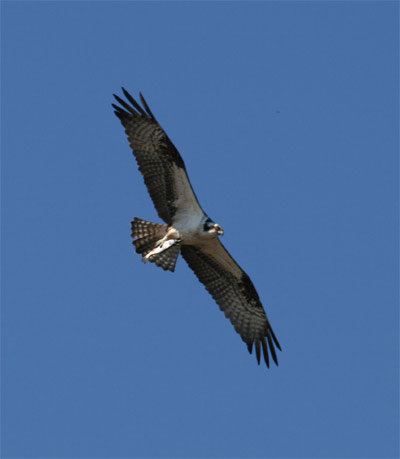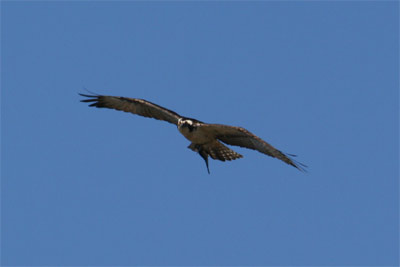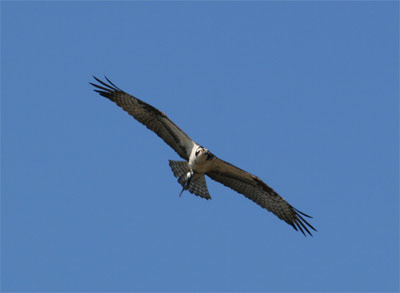 This adult and baby Osprey were on the nest at Brigantine NWR, NJ on July 4th, 2008.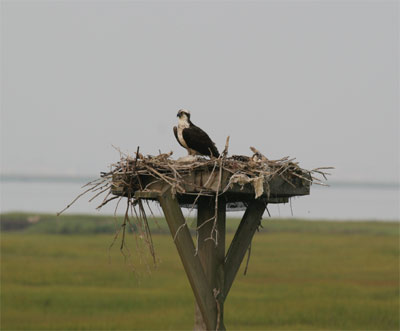 This Osprey was diving for fish in the Atlantic Ocean right off the beach in Ocean City, MD on July 30th, 2008.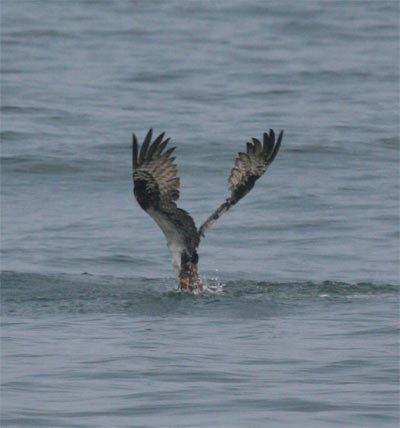 The next two Ospreys flew by the North Lookout at Hawk Mountain, PA, on October 13th, 2008.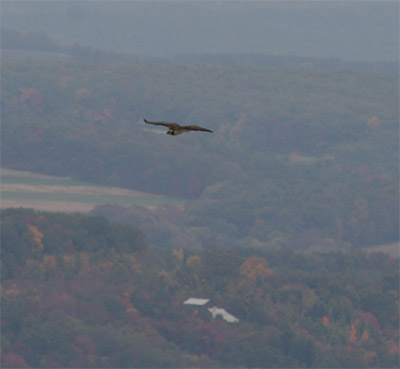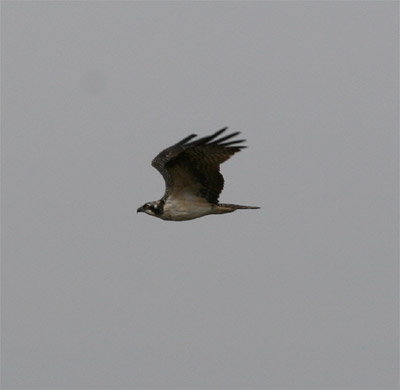 I saw this adult and young Osprey on a nest platform near the road at the Brigantine NWR, NJ on July 3rd, 2009.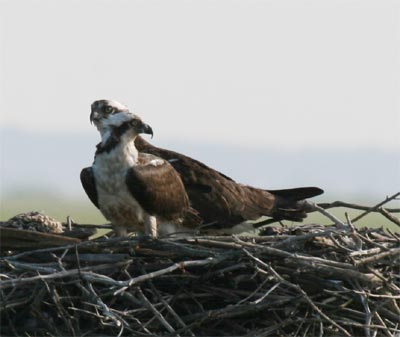 A group of seven Osprey hovered and hunted over the Susquehanna River in MD on April 18th, 2010. This was one of them.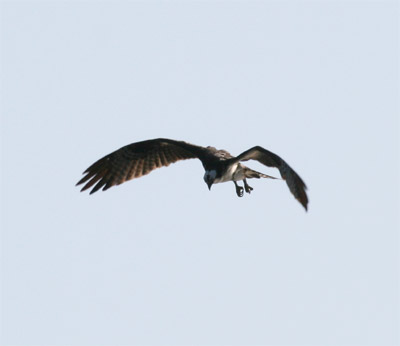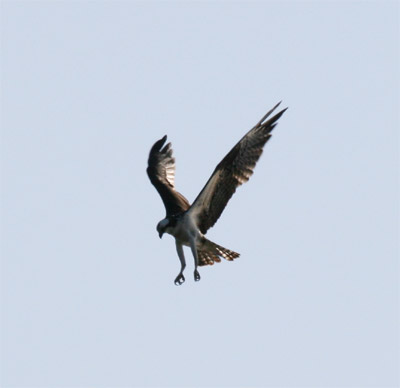 The Osprey were also hunting over the Bunker Pond at Cape May State Park, NJ on April 24th, 2010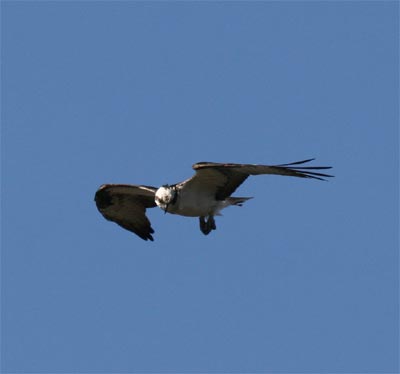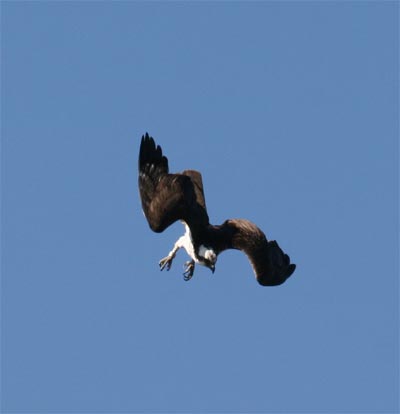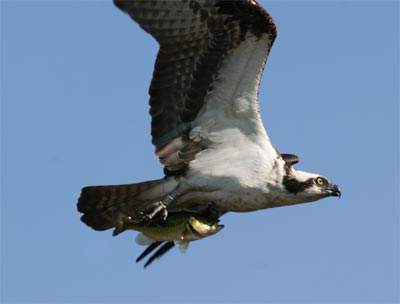 Note the silver band on the right leg of the bird in the above two photos.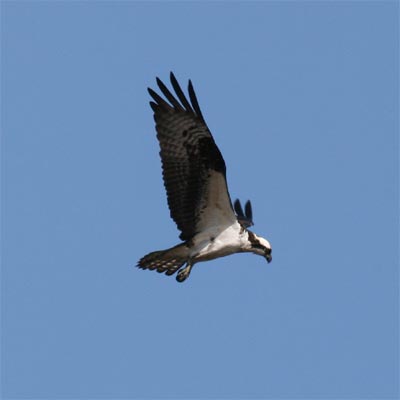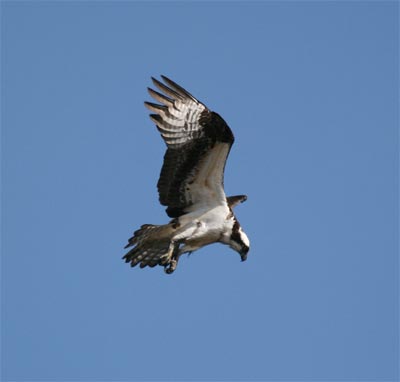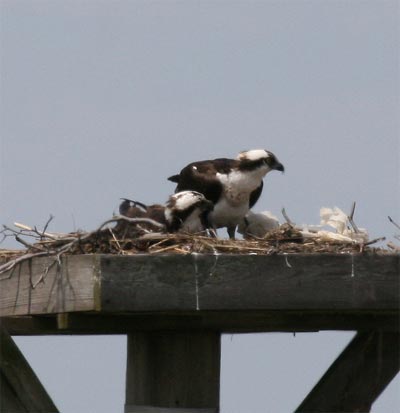 There appears to be a young chick to the right of the adults on this nest platform.
I saw a family of Osprey at the park in Elkton, MD on July 17th, 2010. The bird in the first two photos is a juvenile.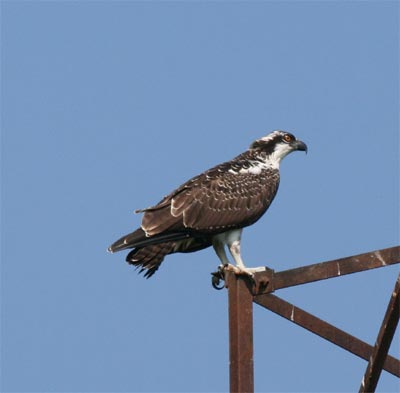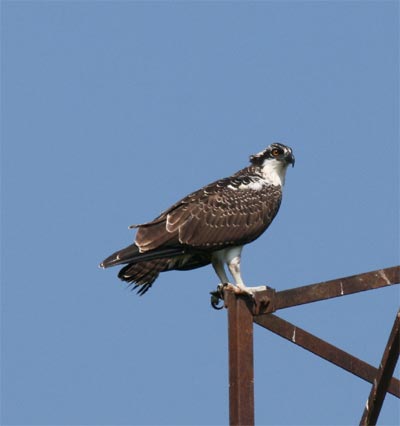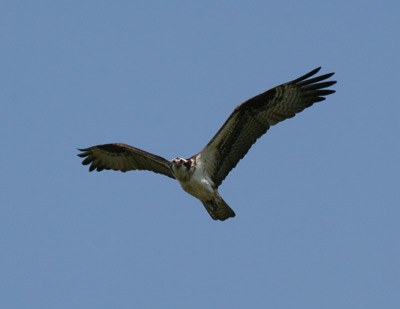 These birds flew by the hawk watch at Cape May on November 20th, 2010.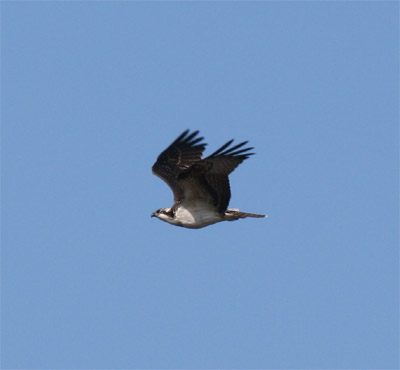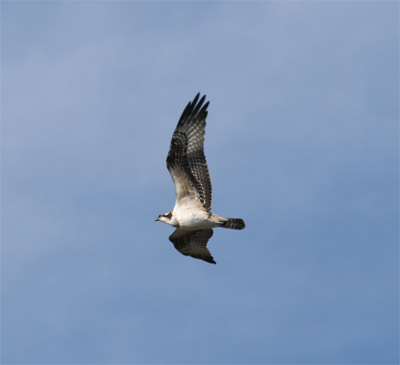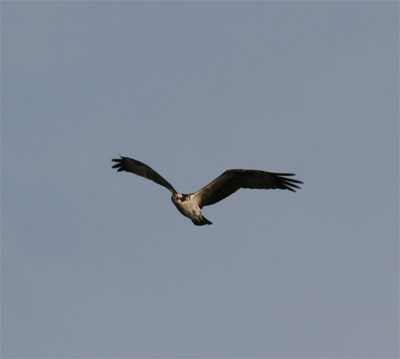 Joyce and I saw these birds while waiting for our table at the Tidewater Grill in Havre de Grace, MD on April 29th, 2012.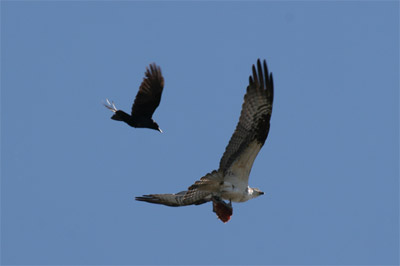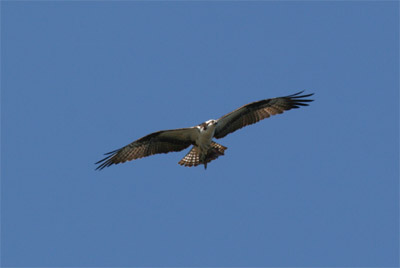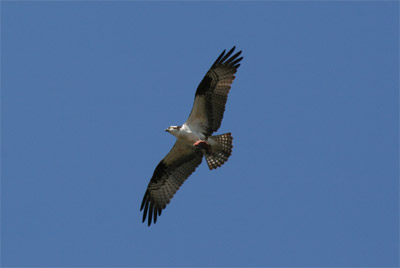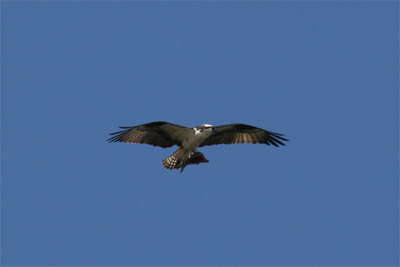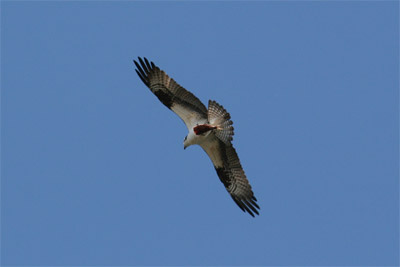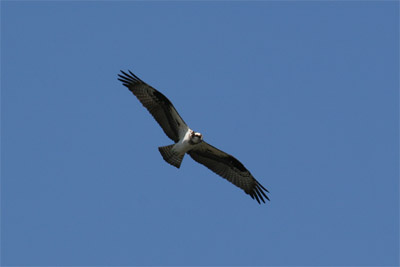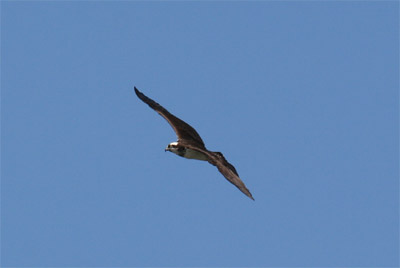 Two adult and two juvenile Ospreys nested next to BJs Restaurant in Ocean City, MD in July, 2012.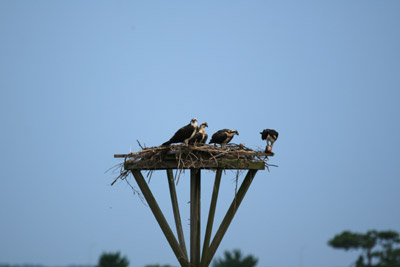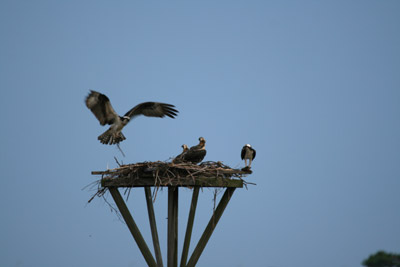 This Osprey with a fish flew over Susquehanna State Park on April 10th, 2013.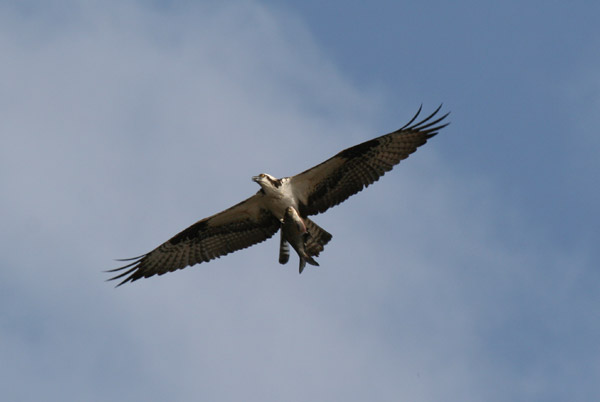 I saw numerous Osprey and their nests on and around Poplar Island in the Chesapeake Bay. Some of the nests had babies.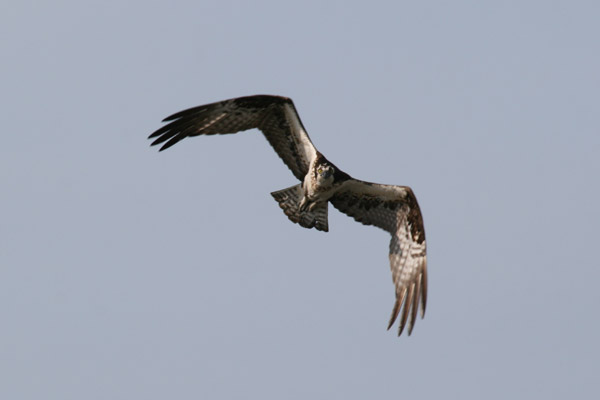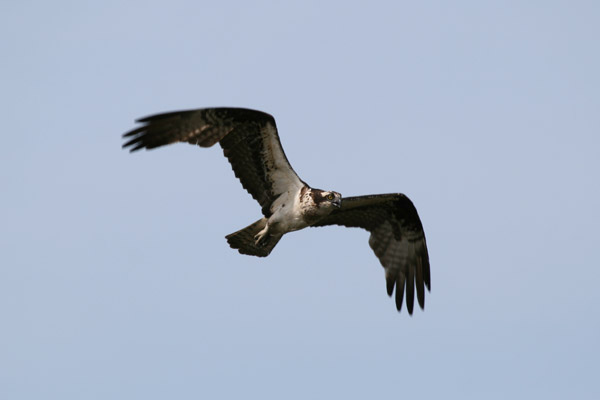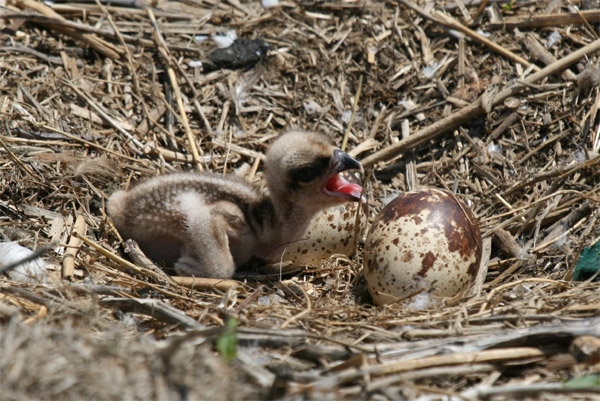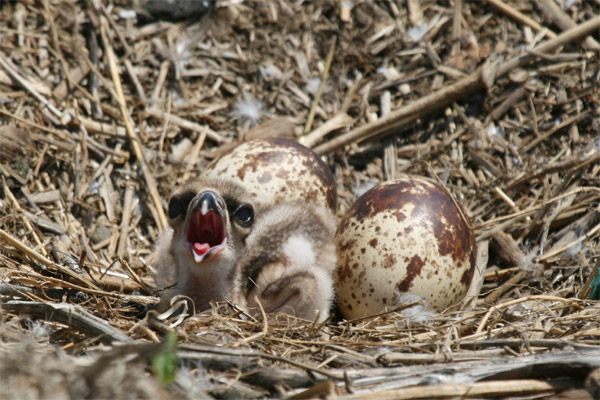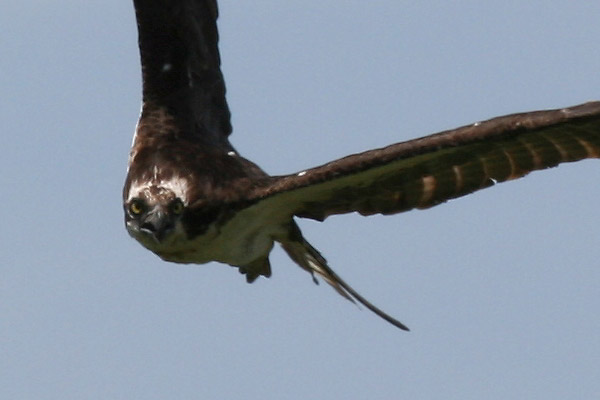 This one flew over the Turkey Point hawk watch on September 22nd, 2013.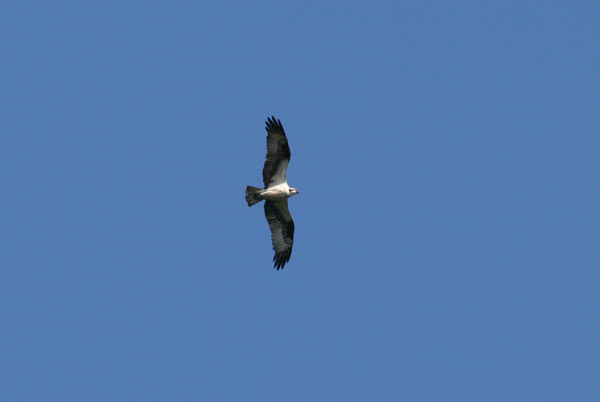 I saw this Osprey over the Conowingo Dam parking lot on March 22nd, 2015.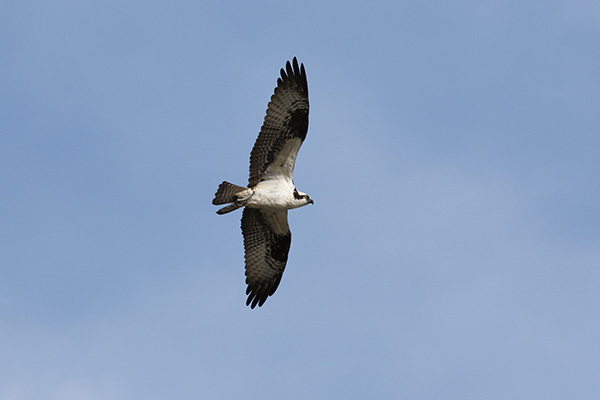 This bird flew near the Deer Creek bridge on April 24th, 2016.