Ravens' Spring Football / Andy and Todd Heap
4/23/2005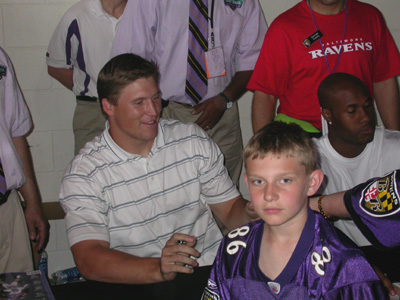 Andy stands by Ravens tight end Todd Heap after getting the back of his jersey autographed. This took place at the Ravens' spring football festival at M & T Bank Stadium on May 2nd, 2004. Todd Heap is the man seated on the left side of the photo, in the white striped shirt. On the right side of the photo is Ravens wide receiver Javin Hunter.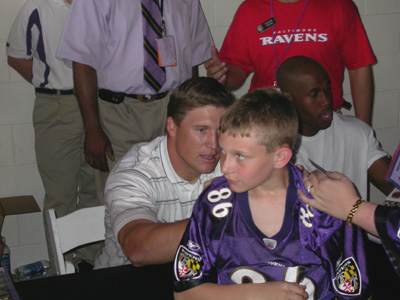 Todd Heap signs the back of Andy's jersey.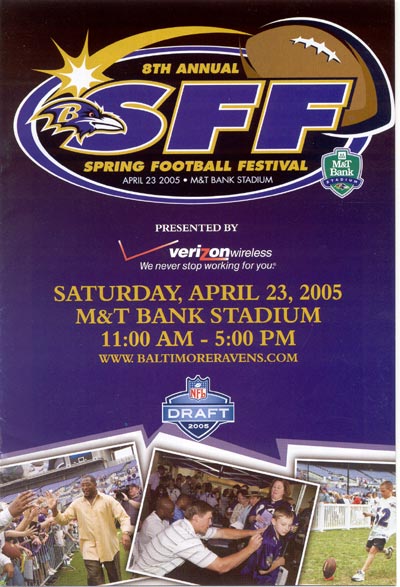 This autograph made the front cover of the Ravens' 2005 Spring Football Festival program. Check out Joyce, Andy, and Todd Heap in the center photo at the bottom of the cover. This photo was also used in most of the newspaper advertising for this event, in the Baltimore Sun.