Christmas 2004 / Joyce and kids tubing
12/28/2004
We took the kids snow tubing at Ski Roundtop in Pennsylvania as one of their Christmas gifts. They had a blast. As these photos show, Joyce got into the act too.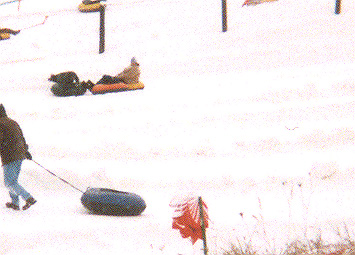 Joyce and the kids come down the tubing hill. Andy is hard to see, but his tube is the orange one, between Joyce's legs and the camera. Matt is on the left, on the black tube. The person walking away to the left is not identified.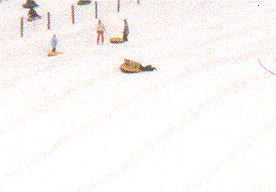 Joyce on her solo snow tube.