Bird Photos / Peregrine Falcon
Last Update: 3/27/2011
I saw this falcon on the water tower near the Ocean City Inlet (MD) on 21 January 2007. I was on a trip with the Cecil County bird club. The bird had apparently been there all season, giving people an easy chance to see a Peregrine Falcon.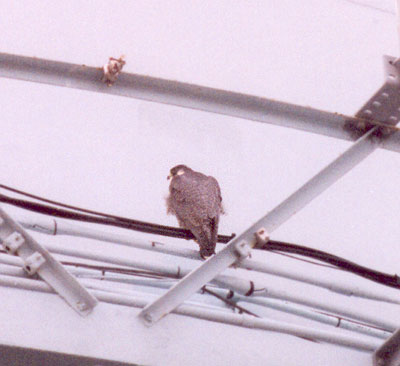 Joyce and I saw this bird on the same tower on December 31st, 2007. Is it the exact same bird? Could be...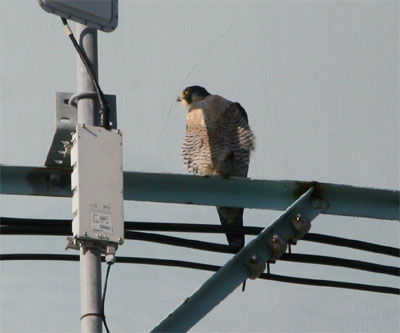 I saw the next bird on the docks by the washed out part of the Port Mahon Rd in Delaware on December 27th, 2007.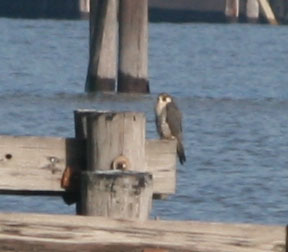 Joyce and I saw several Peregrine Falcons in and around Cape May, NJ on October 4-5, 2008. These next birds were seen from Cape May State Park, near the hawk watch.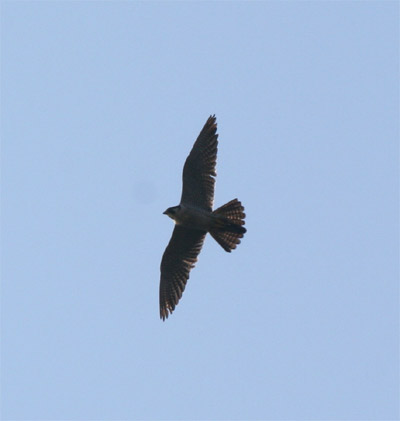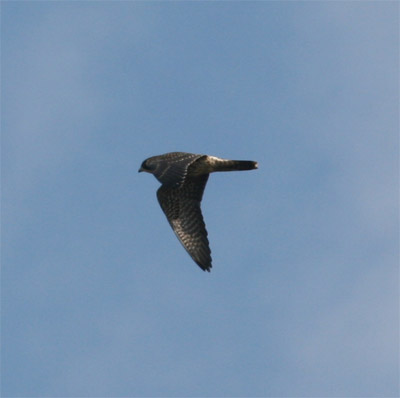 During a day trip to Cape May, NJ on October 3rd, 2009, I saw several Peregrine falcons, including one on the beach and another besides the canal. I saw that one from the whale watching boat.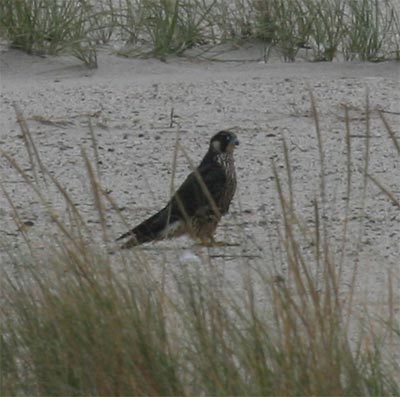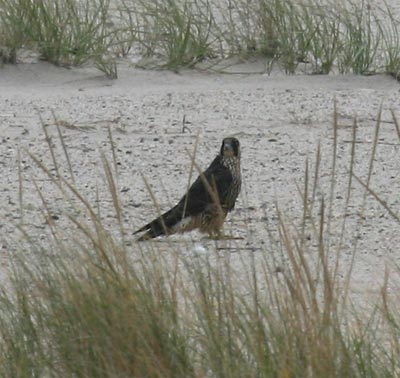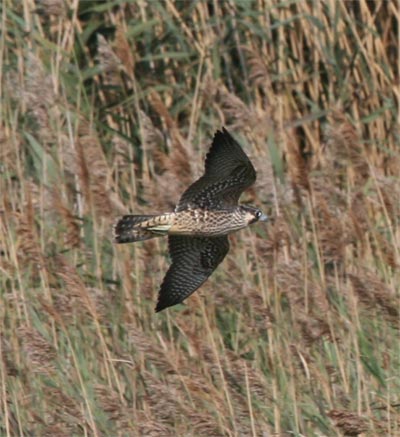 This Peregrine Falcon flew over Rio Bosque park in El Paso, TX on October 19th, 2009.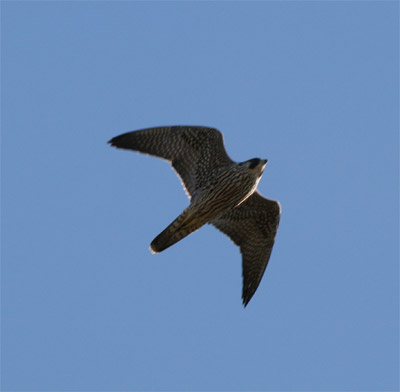 I saw this one on a bridge in Belmar, NJ on March 26th, 2011.