Bird Photos / Piping Plover
Last Update: 10/3/2011
I saw 4 Piping Plovers in the fenced off area at Stone Harbor Point, NJ, on August 16th, 2008. This area just north of Cape May is known for colonies of breeding terns and plovers. Piping Plovers are endangered, so they are protected by law. They were hard to see since their color blended right in with the beach sand and shells. When they stopped running, they just disappeared. There were hundreds of Semipalmated Plovers nearby, but the small group of Piping Plovers stayed a short distance away.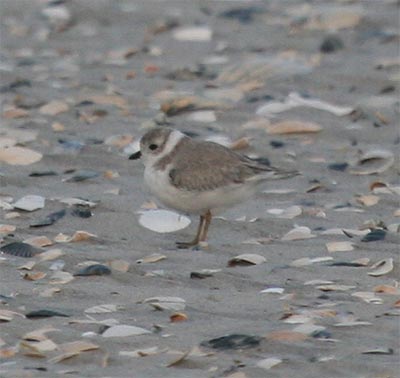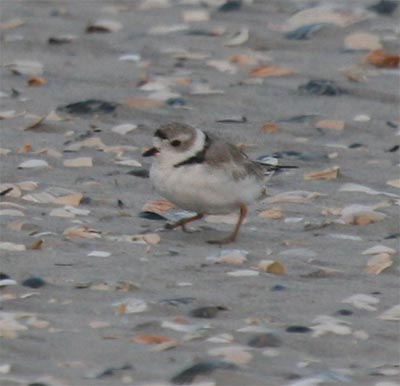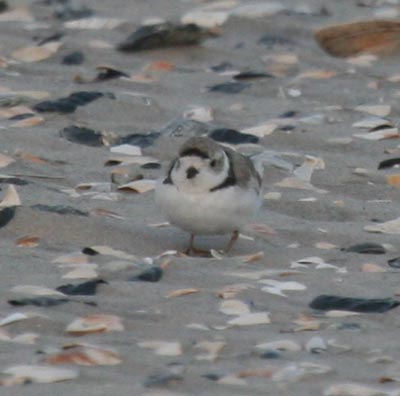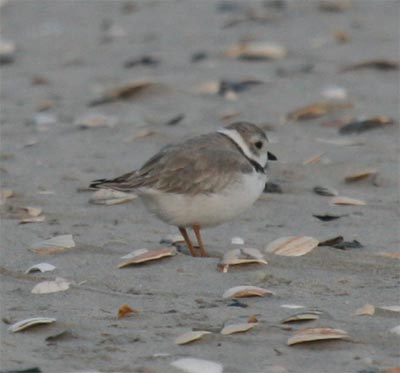 I went back there on April 25th, 2009. I saw many Piping Plovers all over the beach. These photos below were taken there. I also saw a few at the Meadows in Cape May.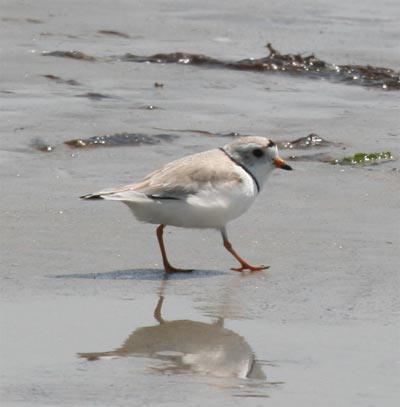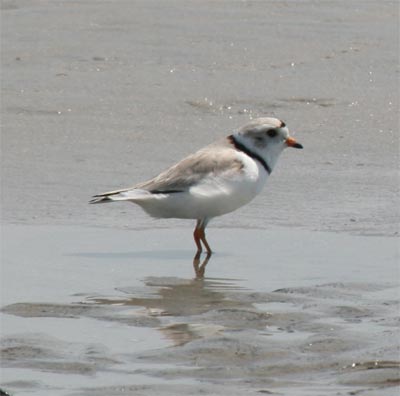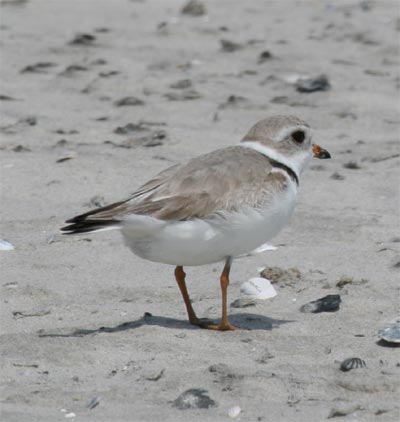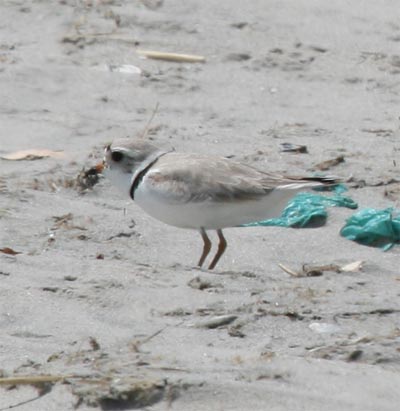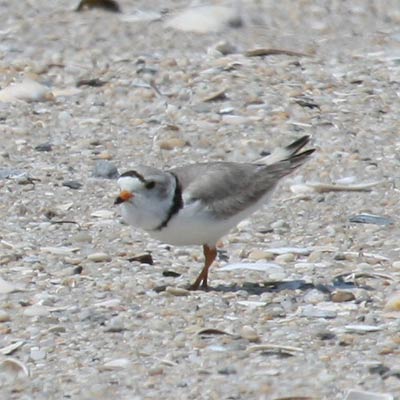 These Piping Plovers were on the beach, without any fence protections, at Stone Harbor on September 24th, 2011.