Bird Photos / American Pipit
Last Update: 3/12/2015
I saw several American Pipits at Brazos Bend State Park, TX on January 21st, 2008.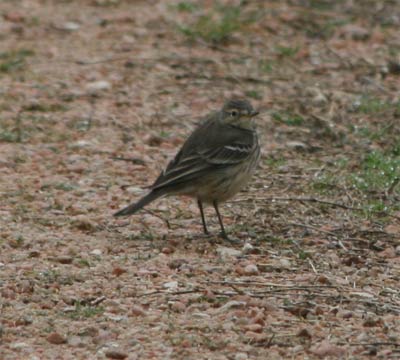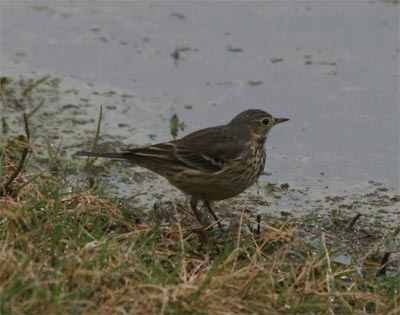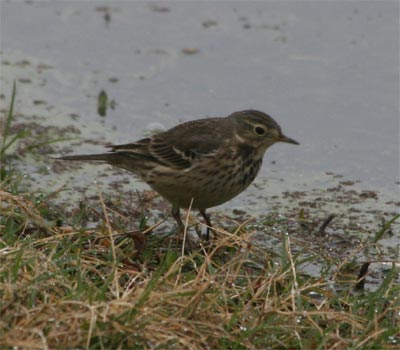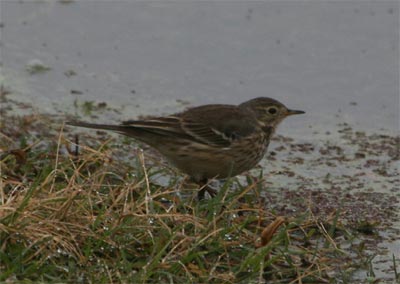 A small group of American Pipits pecked for food near the Bombay Hook NWR, DE visitor center on December 29th, 2009.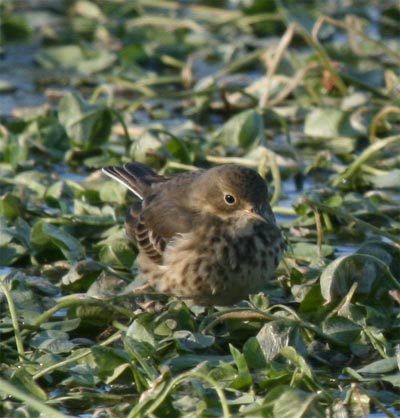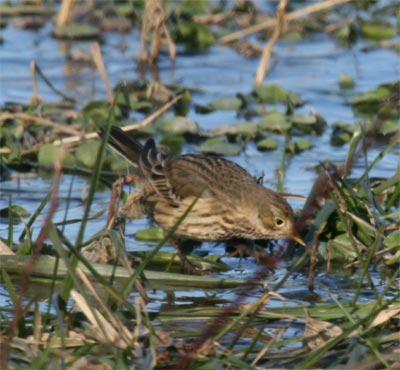 I saw this Pipit near the main road at Swan Harbor Farms on March 8th, 2015.