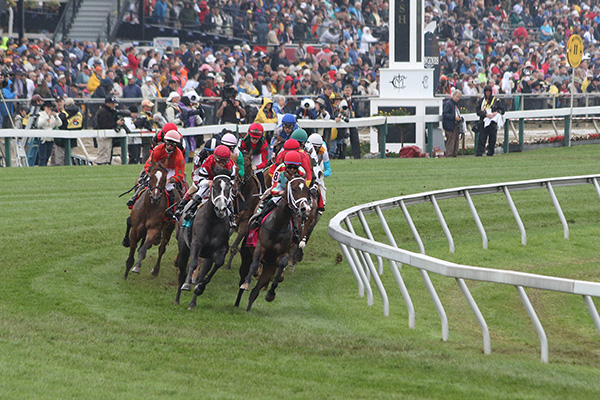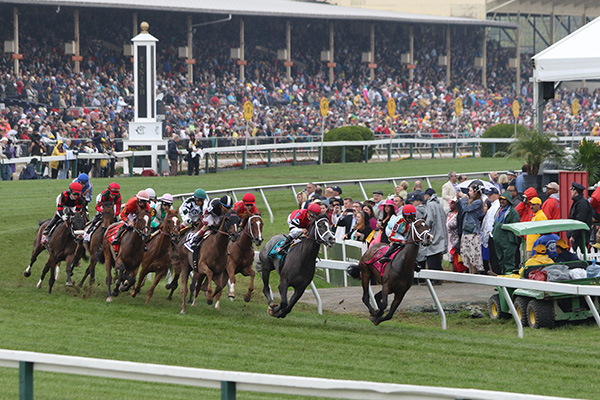 Turn 1.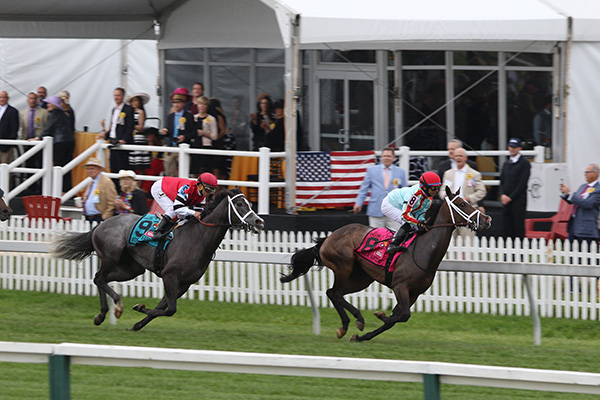 Josdesanimaux, with Jose Lezcano, in front in turn 1. #9 is Mizz Money, with Javier Castellano.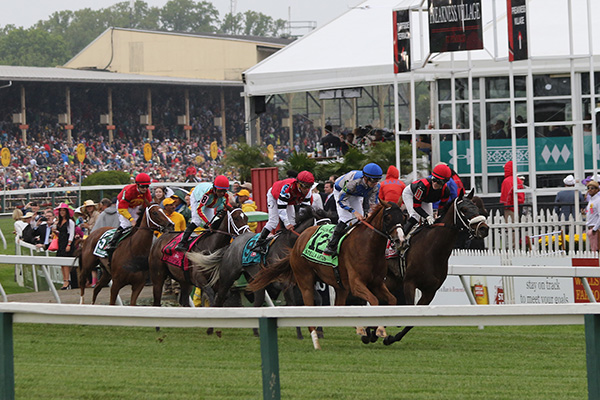 Just after the finish. #11 is Vielsalm, with Forest Boyce. #12 is Heath, with Florent Geroux.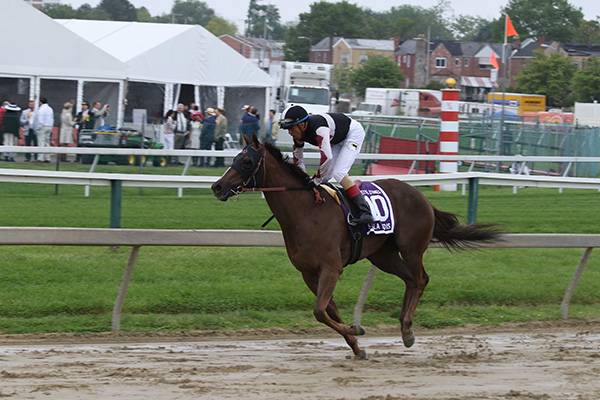 Ginger N Rye, ridden by Victor Carrasco.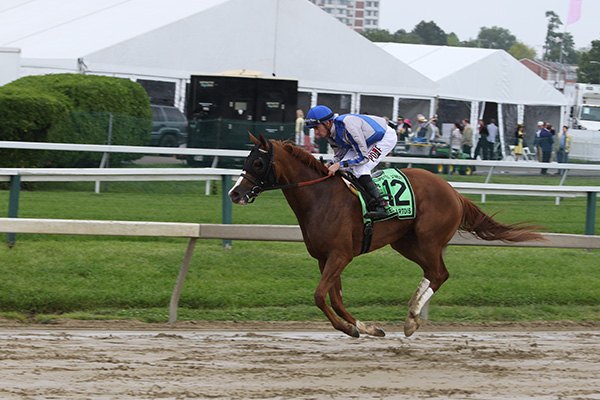 Heath after the race.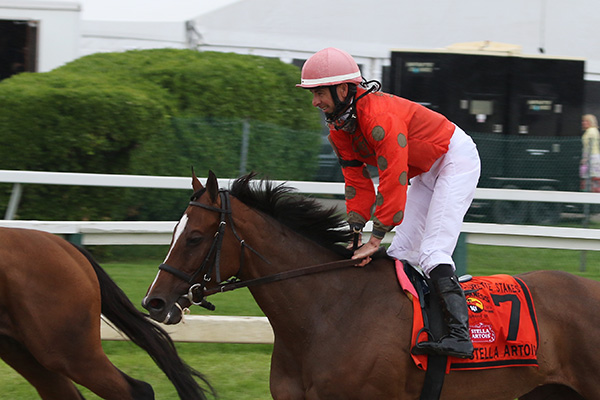 Corey Lanerie on Flying Tipat after the race.
Back to main Preakness 2016 page