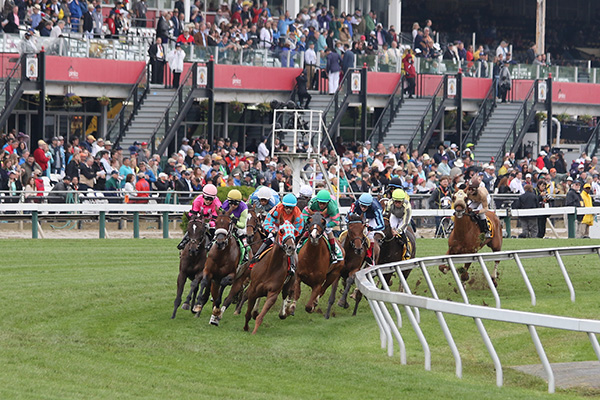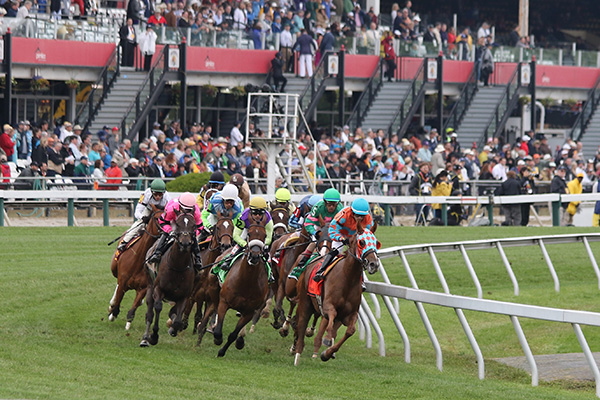 Race 4 in the first turn.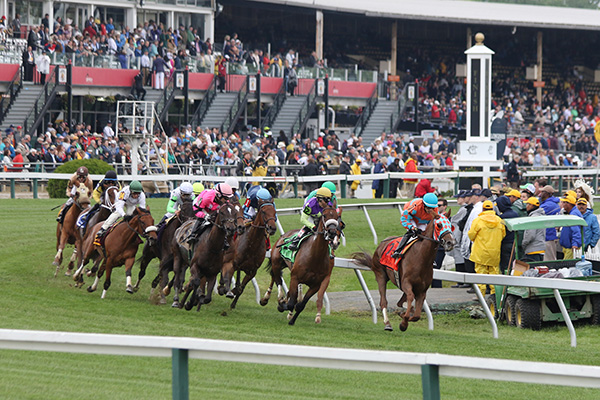 #7 Tap it Out, with Jevian Toledo, in front.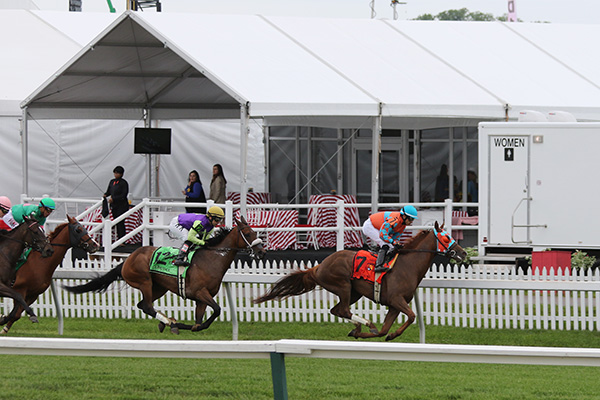 Tap it Out in front, followed by Issheit, ridden by Horacio Karamanos.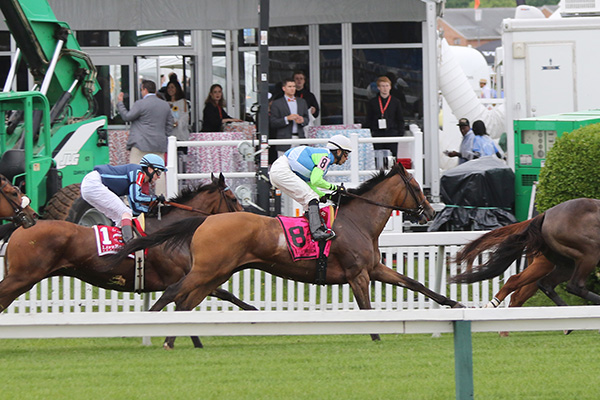 Pramedya, ridden by Daniel Centeno.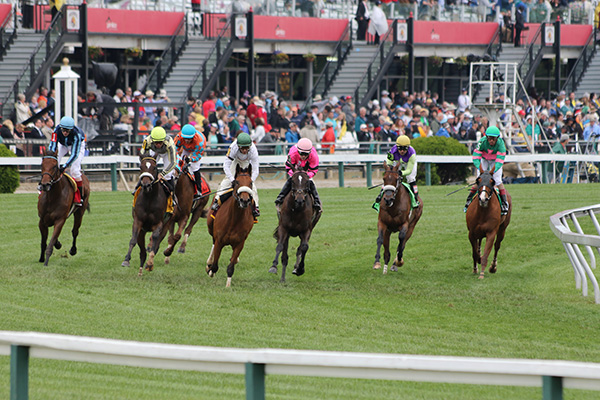 Just after the finish.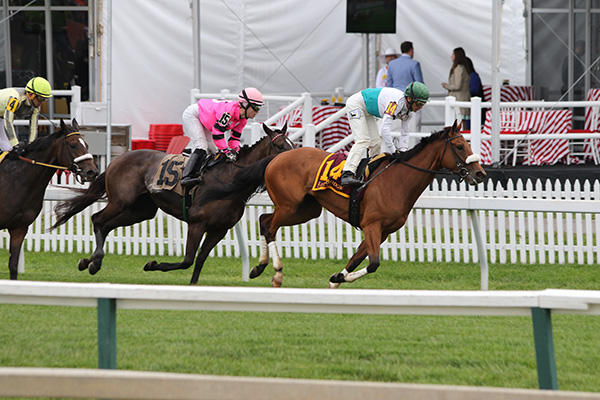 Winner Truly Together (#14), ridden by John Velazquez, and third place finisher Sassy Little Cat (#15), ridden by Forest Boyce.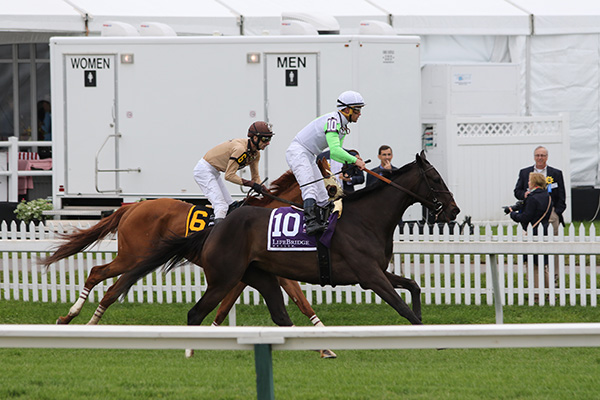 #10 is Bishop's Pond, ridden by Javiar Castellano. #6 is E Lizzy, ridden by Taylor Hole.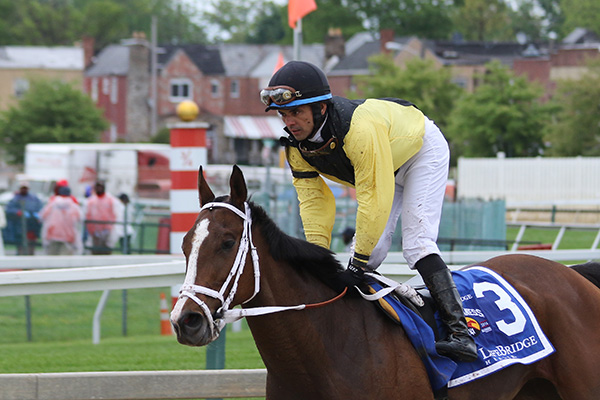 #3 Agawa, with Jose Lezcano.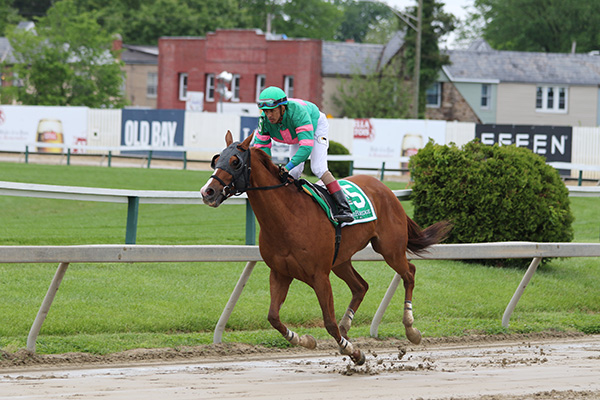 Vicky Ticky Tavie, ridden by Victor Carrasco.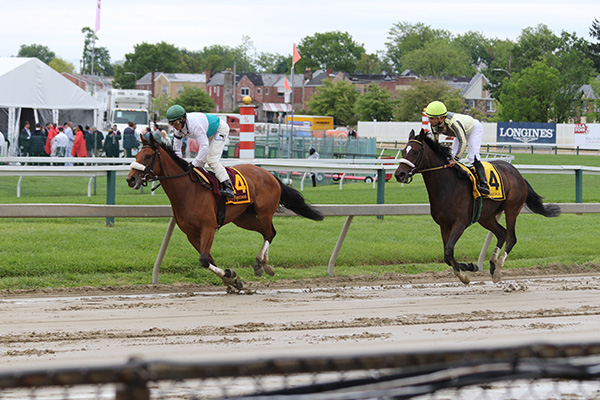 Truly Together on the left; #4 Evidently, with Joel Rosario, is on the right.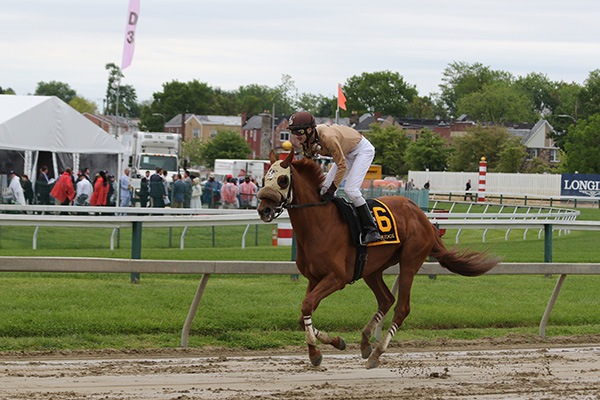 E Lizzy.
Back to main Preakness 2016 page