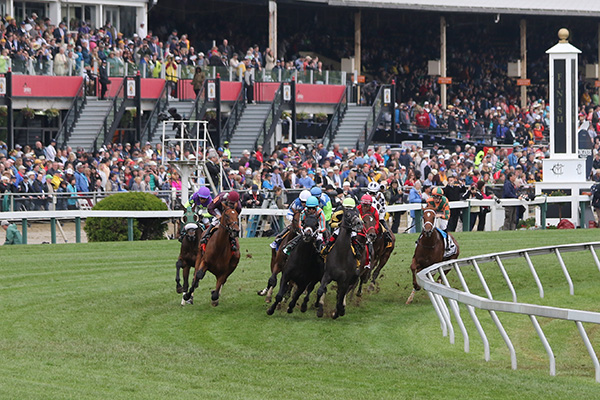 Turn 1.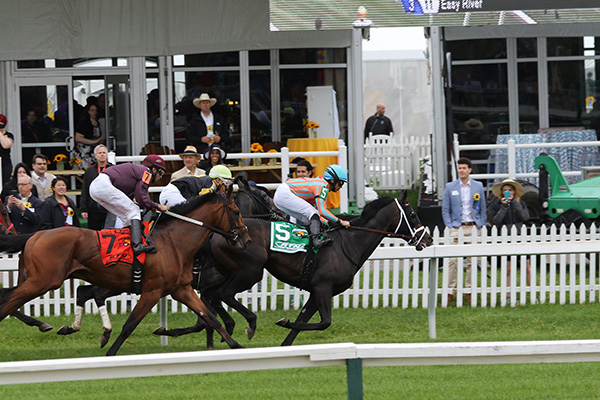 Conquest Windycity (#5), with Jose Lezcano, ahead of Marengo Road, ridden by Julian Pimentel.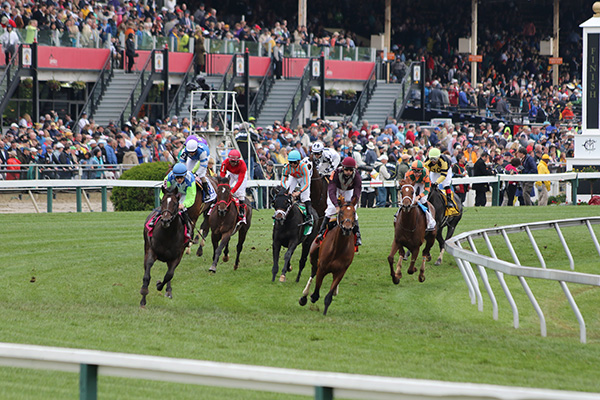 Just after the finish.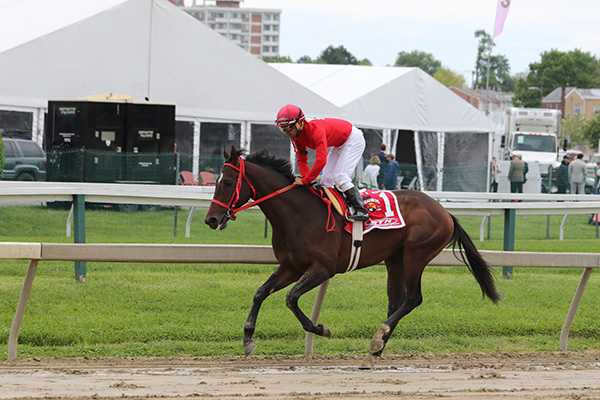 Copingaway, with Luis Saez.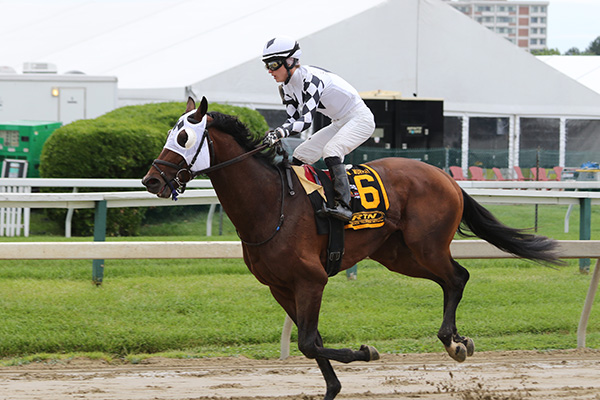 Isofass, ridden by Forest Boyce.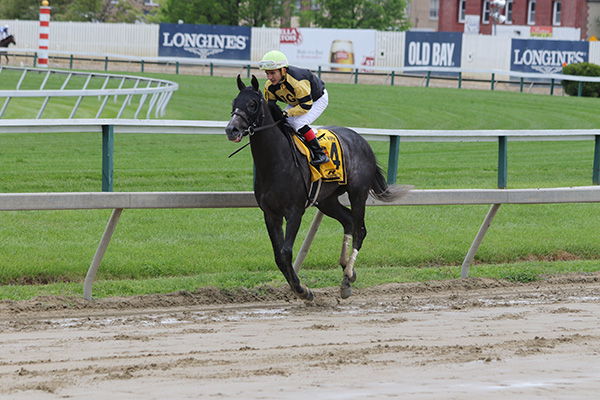 Ousby, with Nik Juarez, after the race.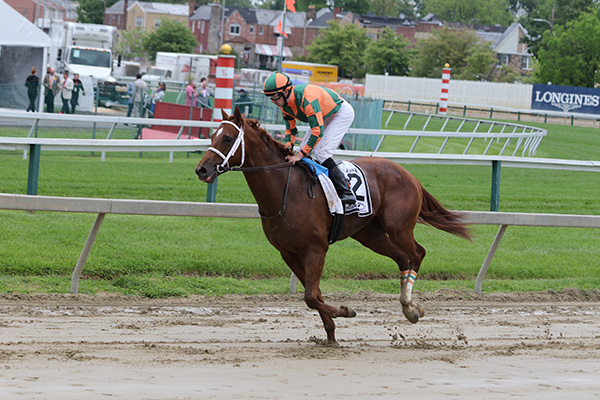 He'll Pay, ridden by Florent Geroux.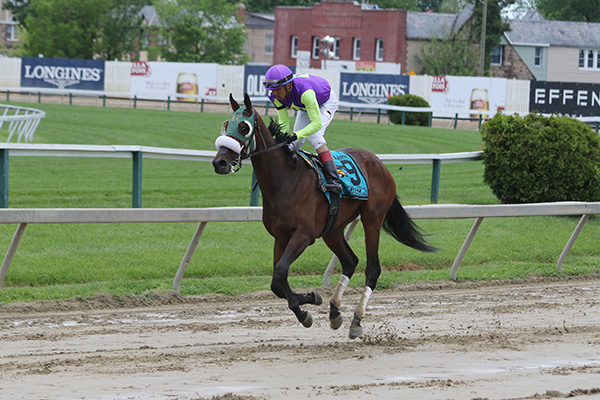 I Came to Party, ridden by Victor Carrasco.
Back to main Preakness 2016 page