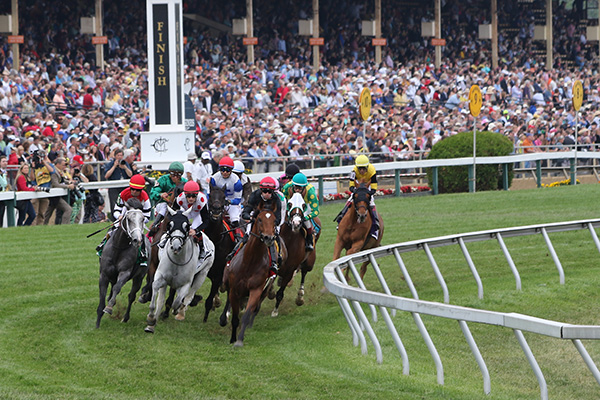 In the first turn.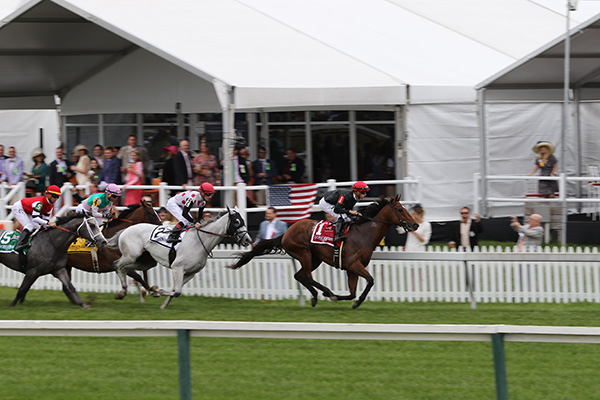 Security Risk (#1), ridden by Florent Geroux leads in turn 1. World Approval (#2), with Julien Leparoux, follows.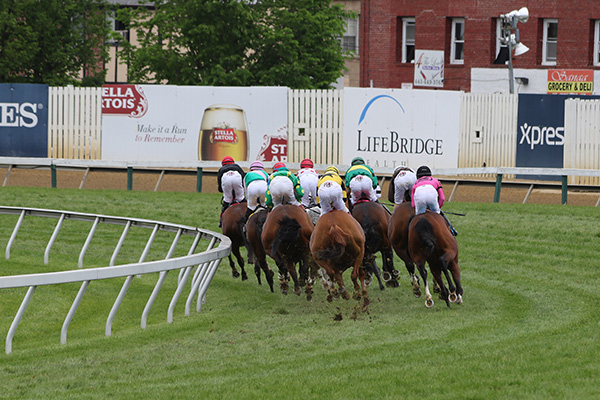 Coming out of turn one.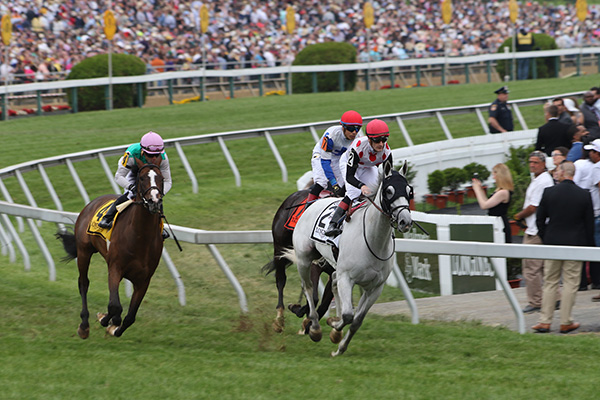 After the finish. From left to right: Projected, Blacktype, and World Approval.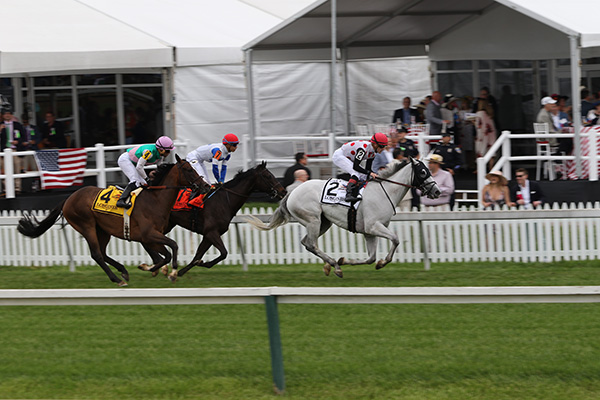 World Approval, Blacktype, and Projected.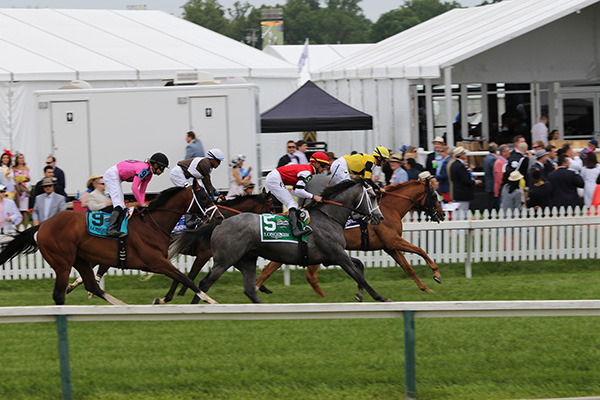 After the race.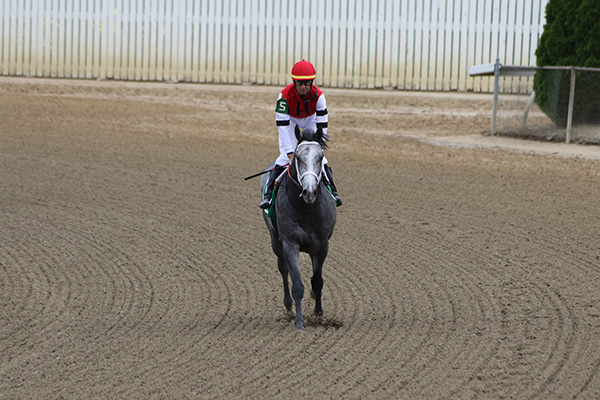 One Mean Man, with Corey Lanerie.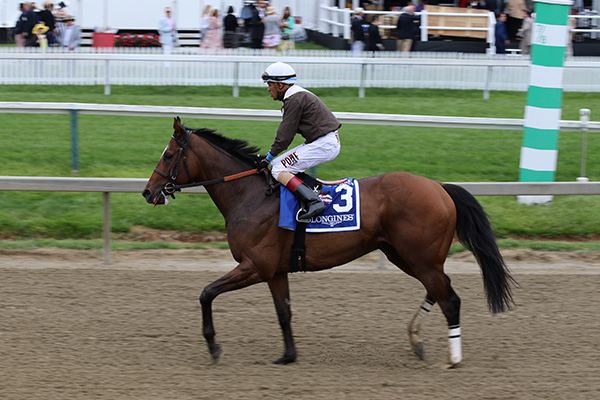 Top of Mind, with Victor Carrasco.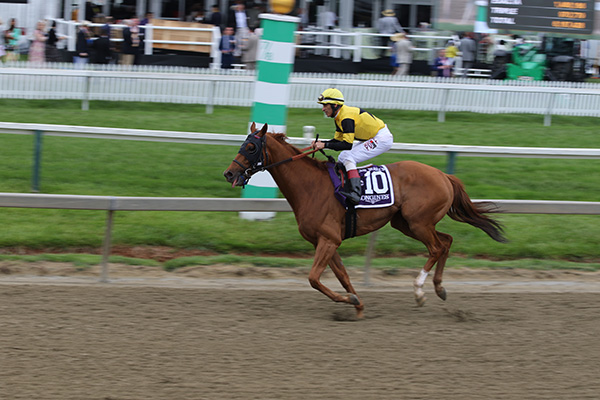 Ring Weekend, with John Velazquez.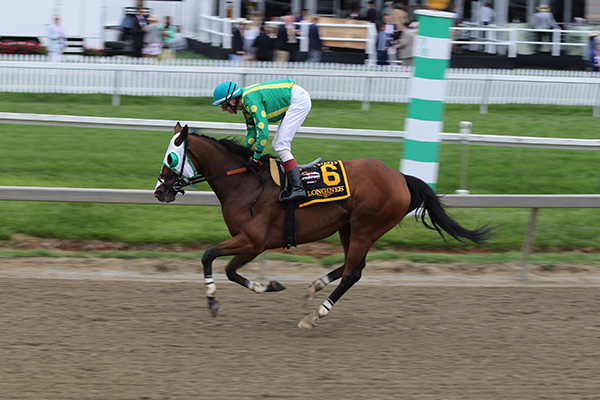 Talk Show Man, ridden by Trevor McCarthy.
Back to main Preakness 2017 page