Bird Photos / Purple Finch
Last Update: 11/18/2012
Joyce and I saw these Purple Finches near the Precipice parking lot at Acadia National Park, ME on June 24th, 2010. The first bird is a male.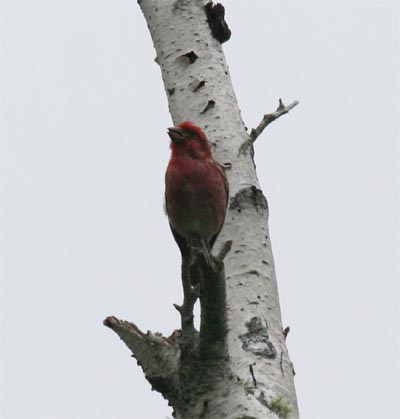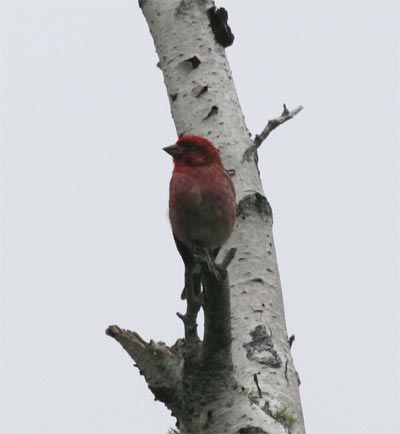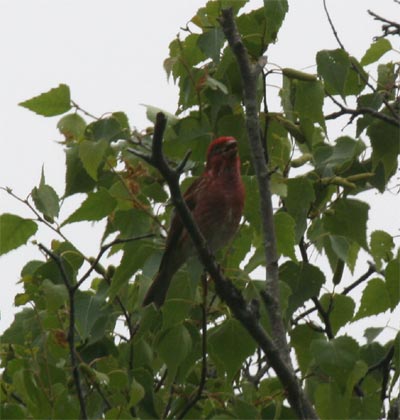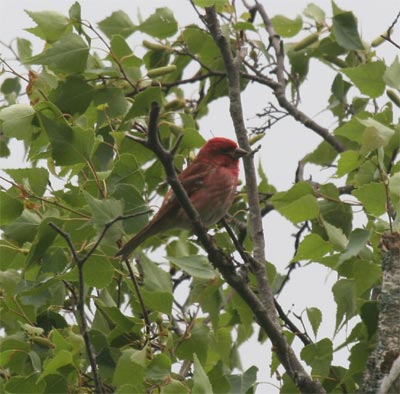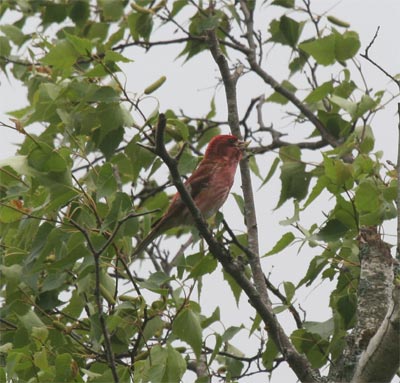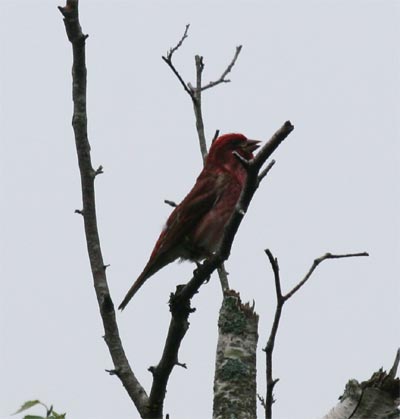 The female is not red or purple. The streaking is finer than that on a House Finch.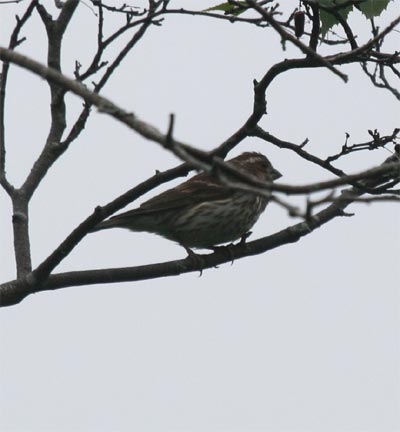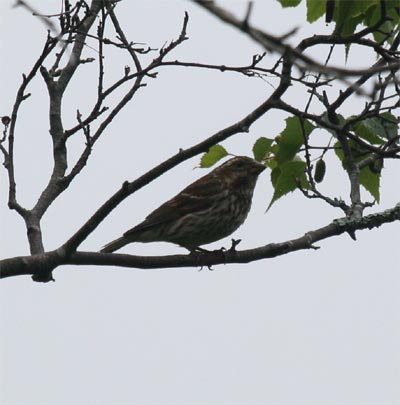 I saw a number of females in the Turkey Point area of Cecil County, MD in late October 2010.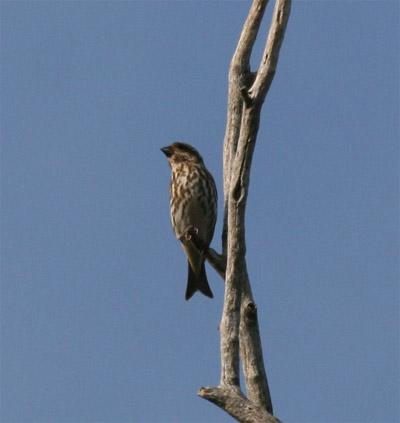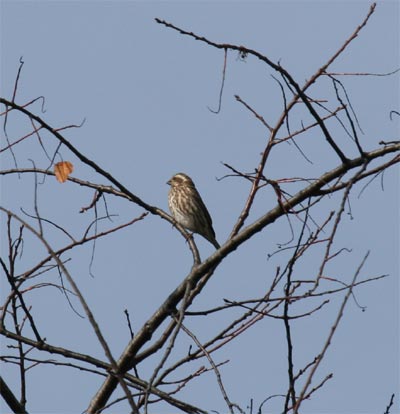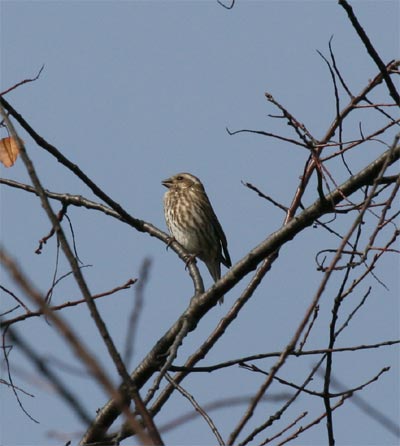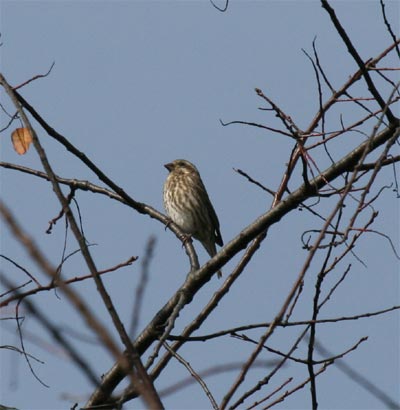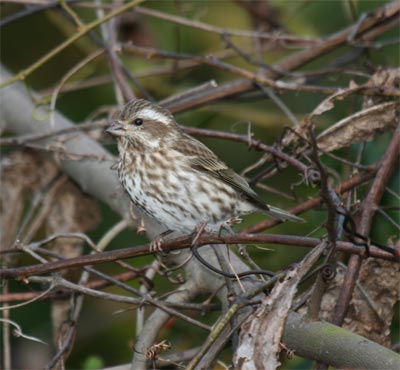 Several ragged looking females visited our feeders in late October 2012.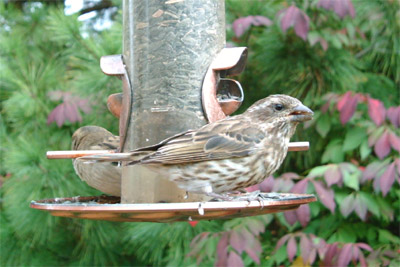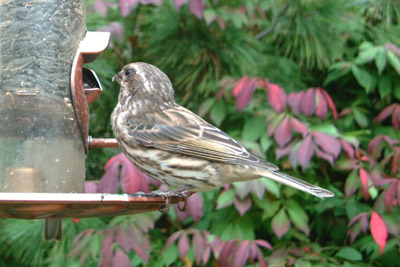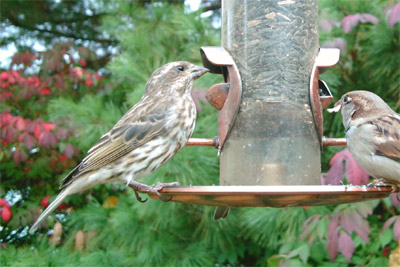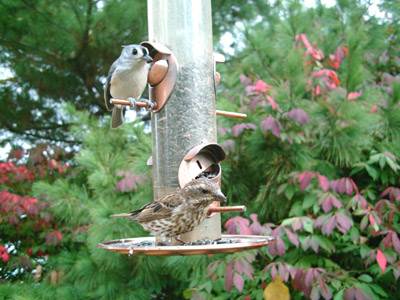 This one shared the feeder with a Tufted Titmouse.
I saw this one at a fellow bird club member's house in Harford County, MD on November 17th, 2012.