Bird Photos / Red-headed Woodpecker
Last Update: 10/9/2012
This immature Red-headed Woodpecker was spotted in Perryville Community Park, Cecil County, MD in late December 2006. I saw it and took these photographs on December 31st. Joyce and I went back and saw it again on January 7th, 2007.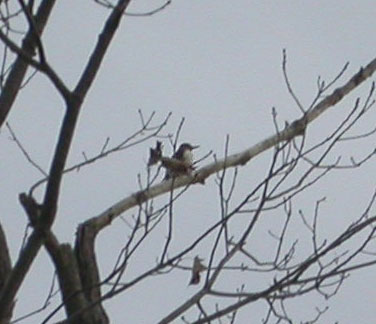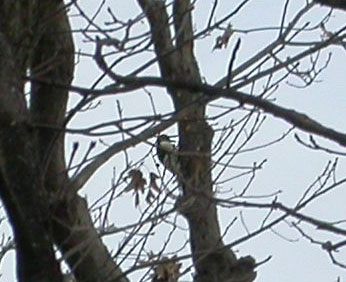 Joyce and I saw this bird in the snag (dead tree) adjacent to the hawk watch site at Turkey Point in Cecil County.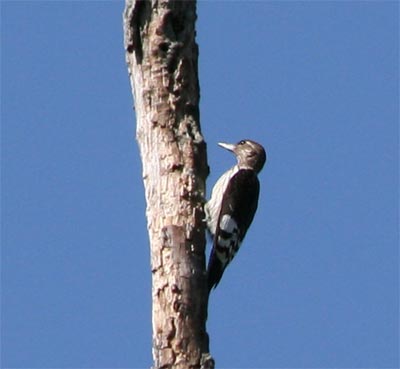 I saw this Red-headed Woodpecker at a site in Northern Harford County, MD on February 2nd, 2008.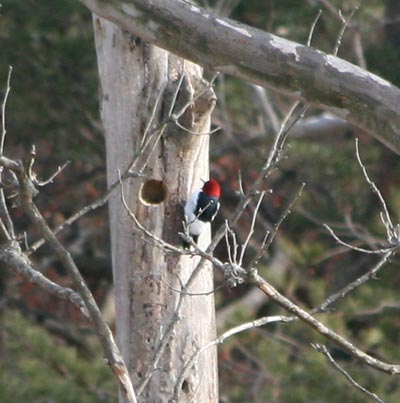 This bird flew overhead at the hawk watch site at Turkey Point on September 20th, 2008.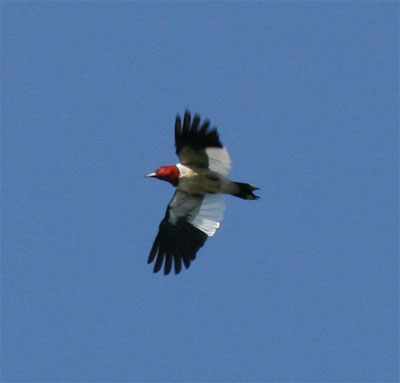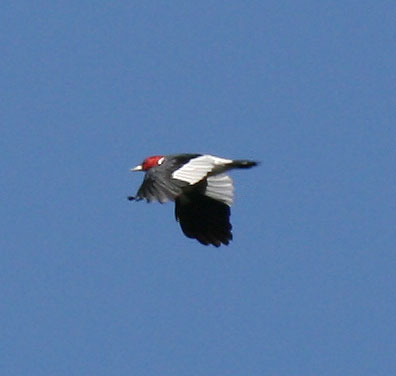 I saw three Red-headed Woodpeckers at Turkey Point on September 26th, 2009. The bird in the first two photos, with the brown head, is an immature bird.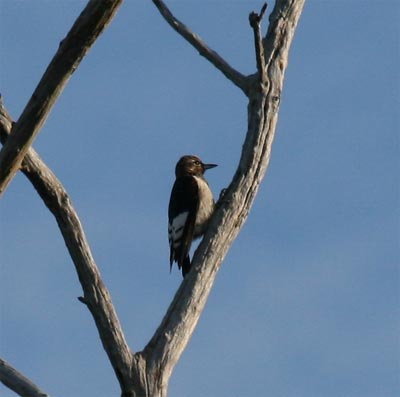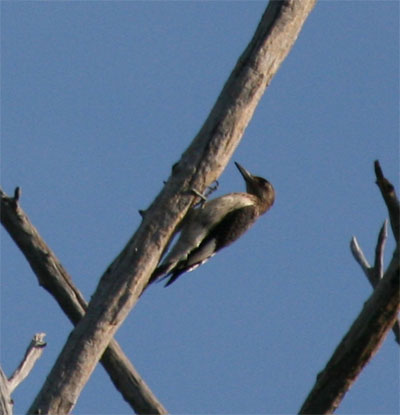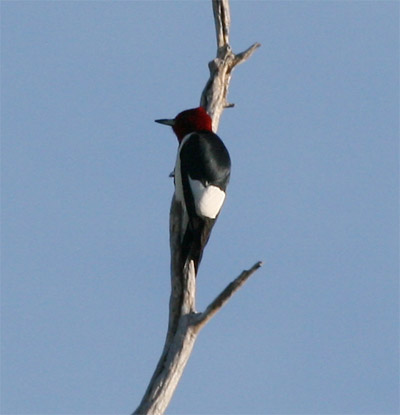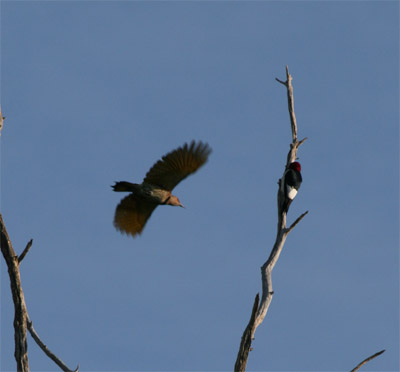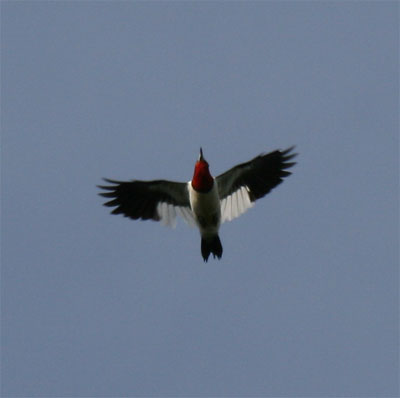 This bird was in the woods at Higbee Beach in Cape May, NJ on April 24th, 2010. People there said that they normally do not see Red-headed Woodpeckers in Cape May. This was an unusual sighting.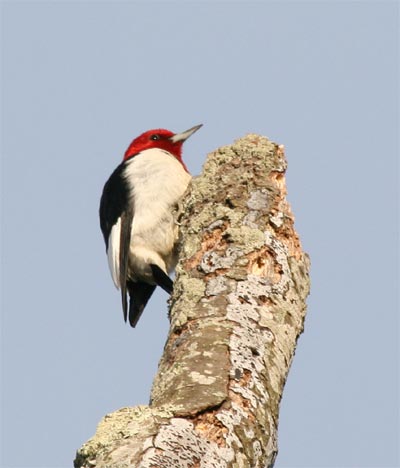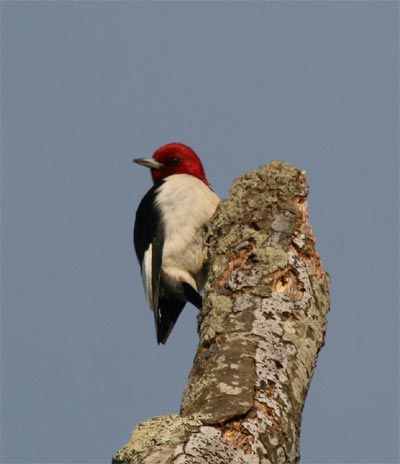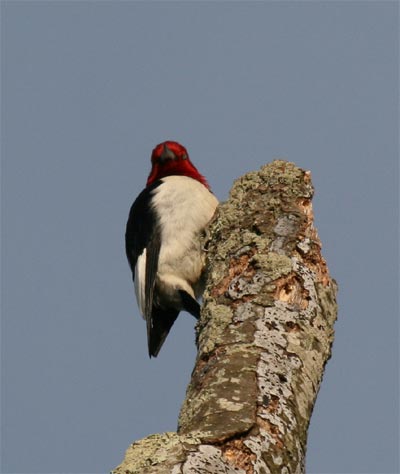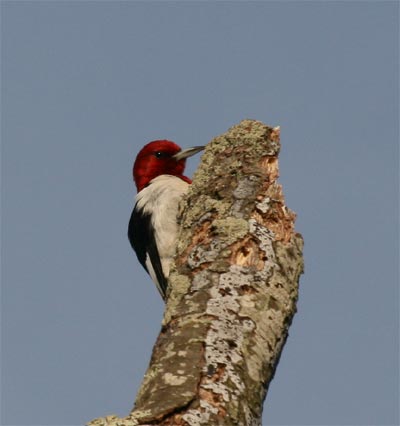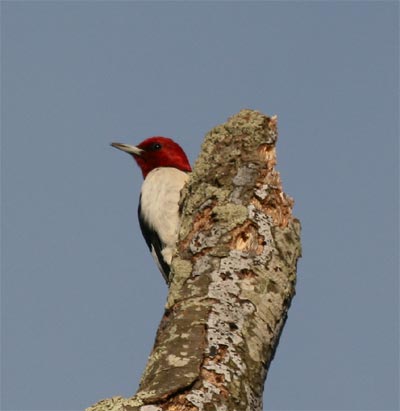 This one flew over the Turkey Point lighthouse in Cecil County, MD on September 17th, 2011.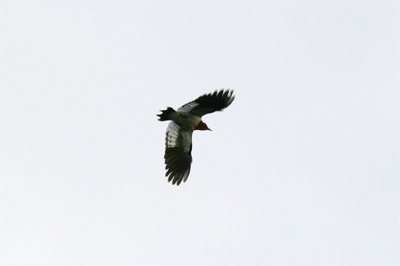 I saw this bird at the Konza Prairie nature trail near Manhattan, KS on January 10th, 2012. It looks to be transitioning from the brown headed juvenile plumage to the adult red headed look.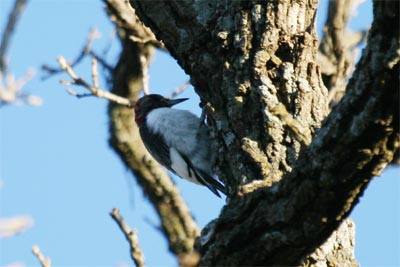 This one was in a tree near the Turkey Point lighthouse on September 29th, 2012.