Bird Photos / Red Knot
Last Update: 6/15/2016
I saw this first Red Knot at Swan Harbor Farms in the summer of 2005. It is the bird on the right. They don't come through here often.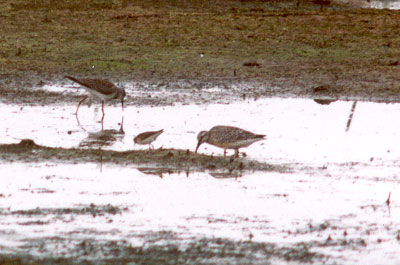 The next birds were seen at Mispillion Light in Delaware on May 27th, 2006. The Red Knots stop over at this point on their migration northward. A significant portion of the entire population of Red Knots comes through this small area.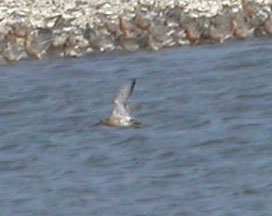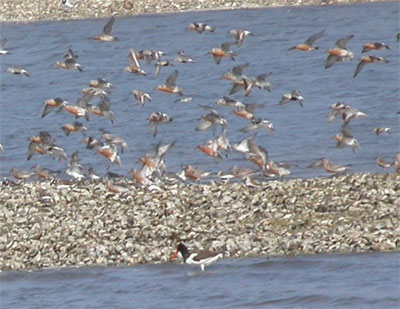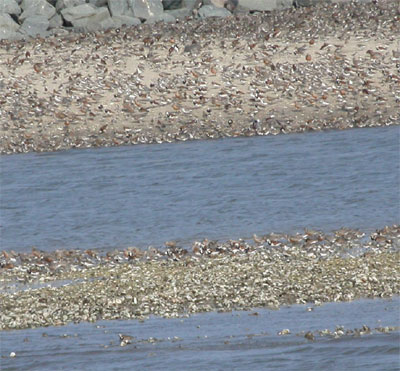 Joyce and I saw several Red Knots at Port Mahon and Mispillion, DE, on May 25th, 2008. There were not as many as we saw in 2006 because the tides were in.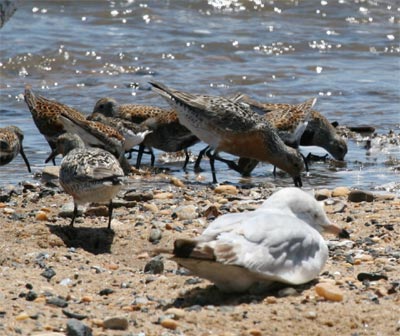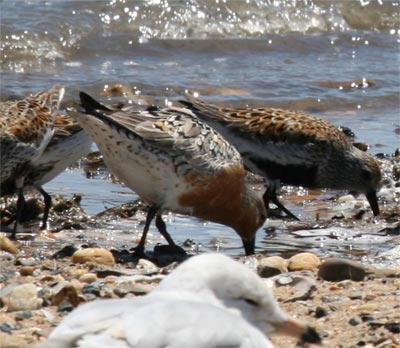 The large group of Red Knots and Ruddy Turnstones was on the sandbar opposite the Dupont center at Mispillion on May 24th, 2009. It is neat to see so many birds in one place like this, but sobering because this group not only represents the entire world population of Red Knots- it actually IS a large portion of the world population of this bird.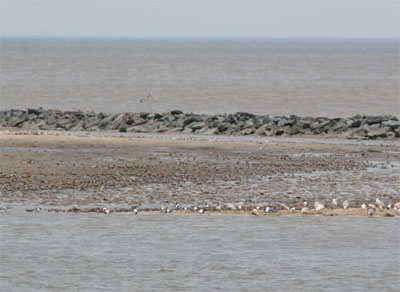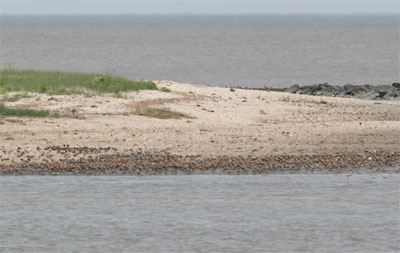 I went back to the Dupont center on May 29th, 2010 with our bird club. Most of the knots had already moved on to their breeding grounds, but a few hundred remained. There are also Ruddy Turnstones, Dunlin, and a few Dowitchers in these photos.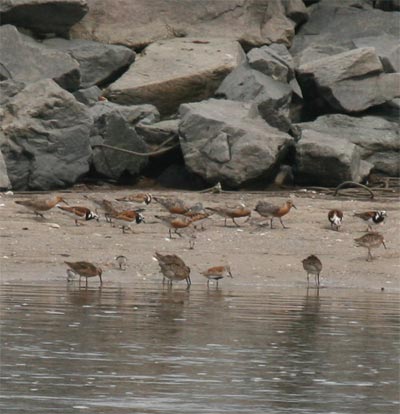 The Red Knots were close and cooperative along the Port Mahon Rd at high tide on May 22nd, 2013.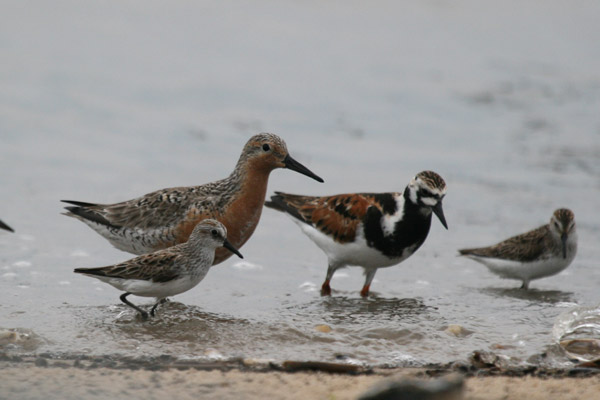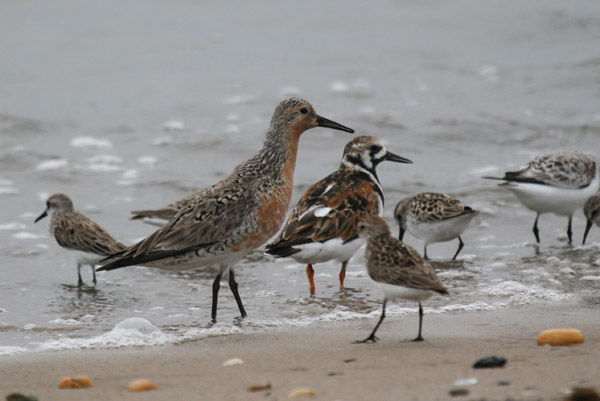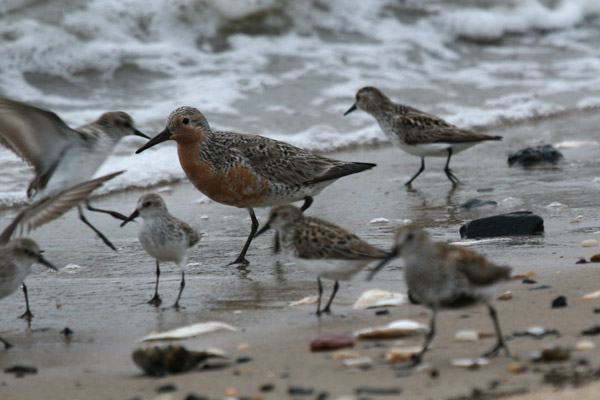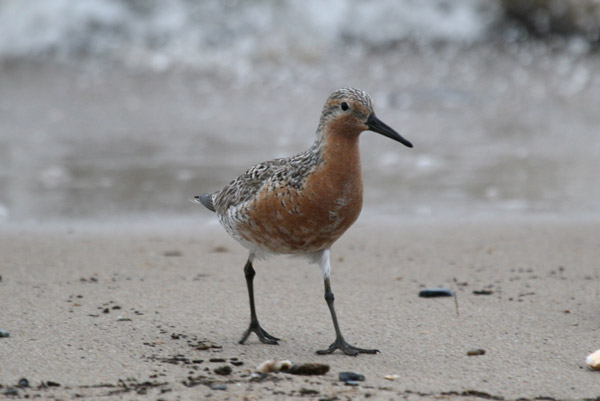 The large group of Knots was on the beach north of the DuPont Center later that morning.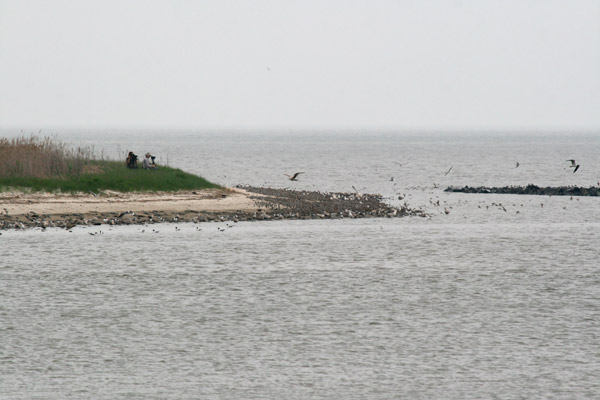 These were at Slaughter Beach a little while later.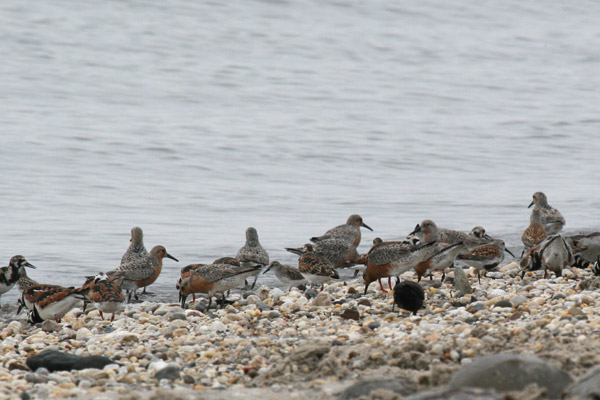 This bird, in non-breeding plumage, was at the north jetty of the Ocean City, MD inlet on January 18th, 2014.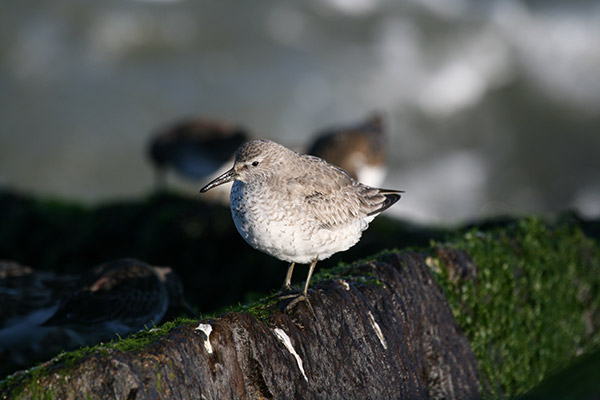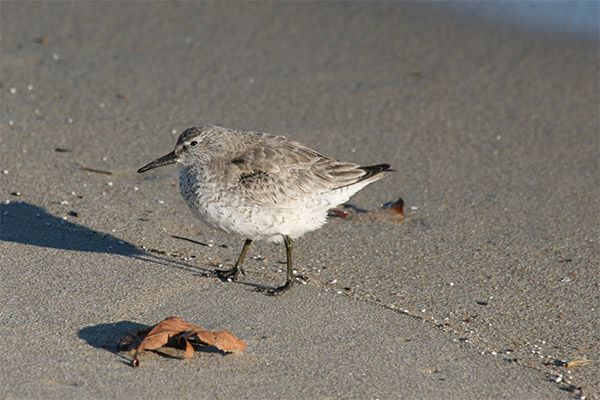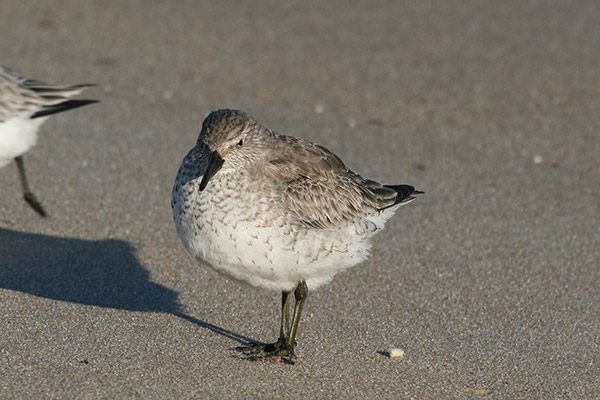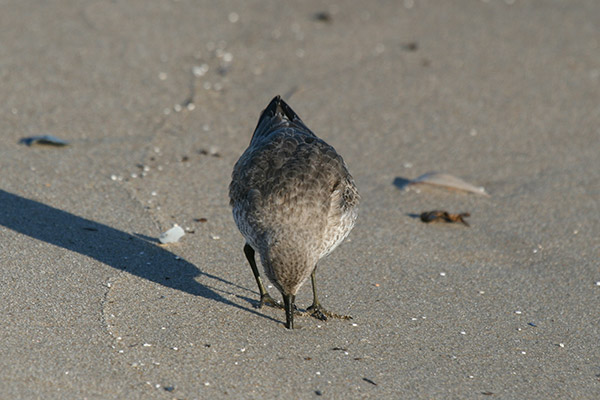 The Red Knot posed on the rocks with some Ruddy Turnstones.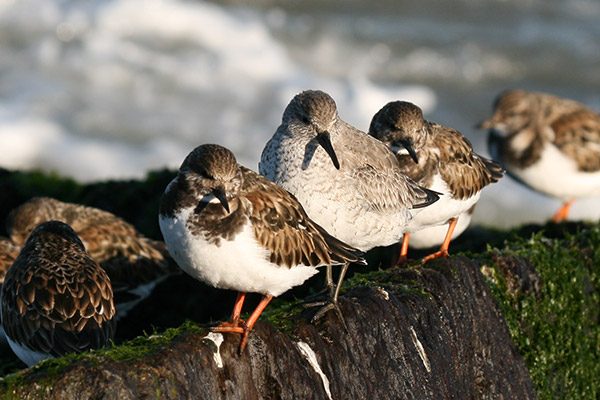 I saw these birds near the end of the Port Mahon road in Delaware on May 24th, 2014.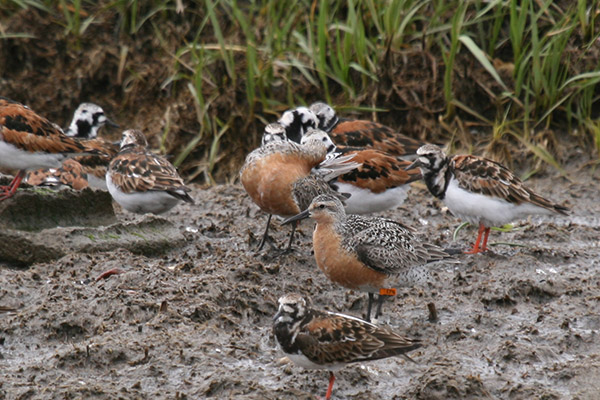 The Red Knots and other shorebirds eat the horseshoe crab eggs. The crabs come ashore to lay them in mid to late May.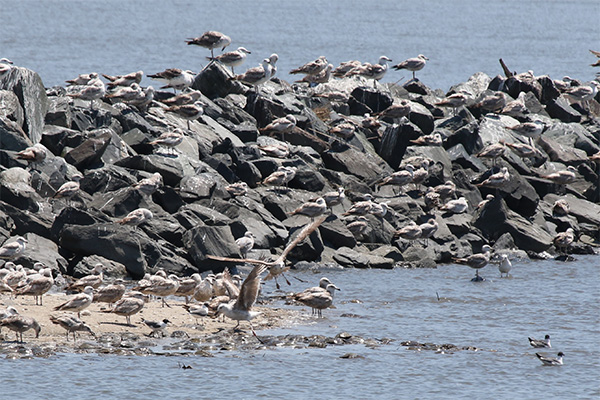 I saw these Red Knots at Port Mahon on May 15th, 2016.