Bird Photos / Ring-necked Duck
Last Update: 4/3/2014
We saw several Ring-necked Ducks on ponds in the Bradenbaugh area of Harford County, MD on February 7th, 2009. This was during a Harford Bird Club field trip.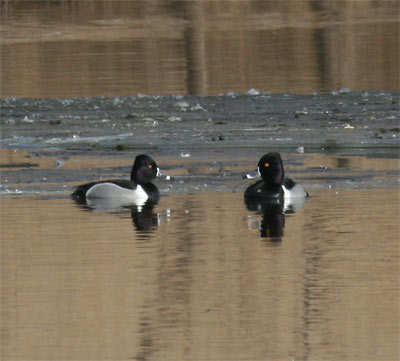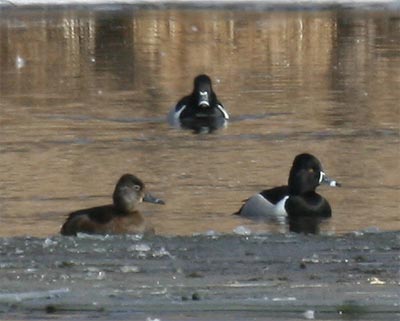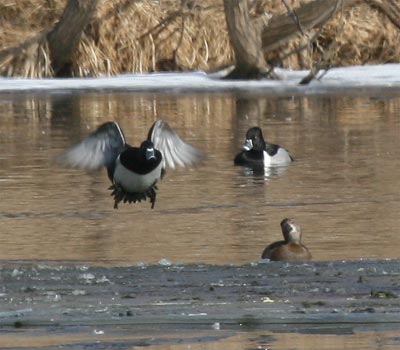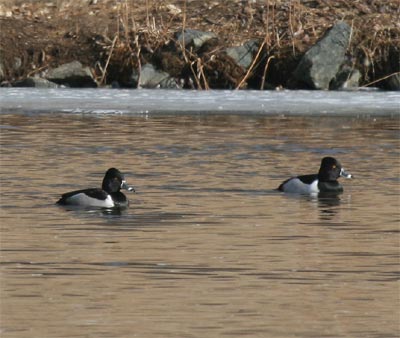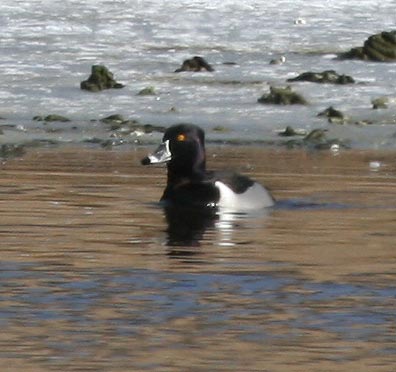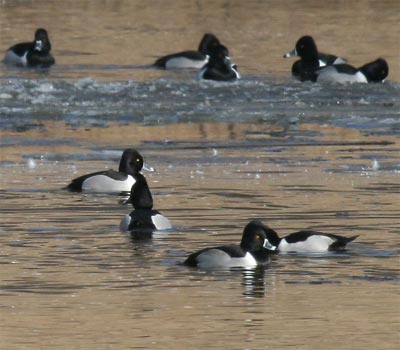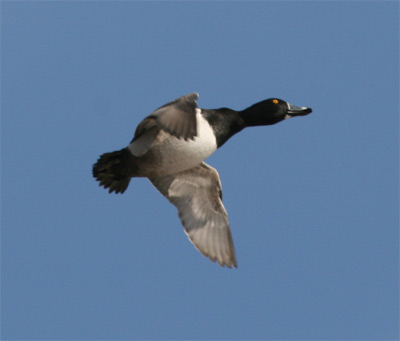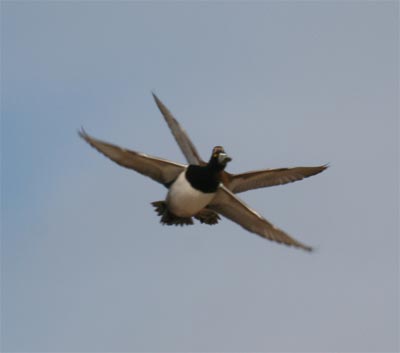 A few Ring-necked Ducks joined a larger group of Wigeons and Ruddy Ducks on Lighthouse Pond in Cape May on November 20th, 2010.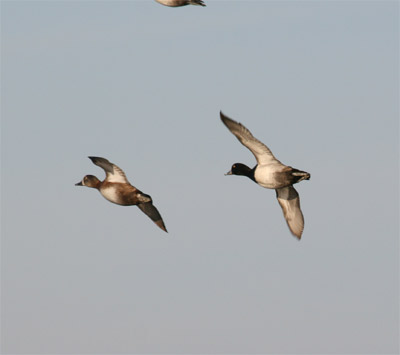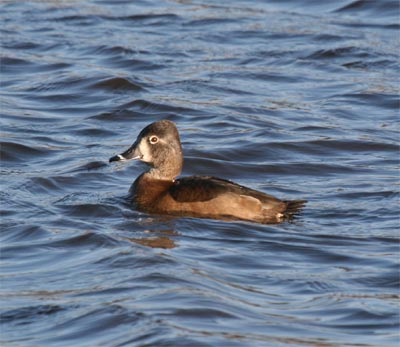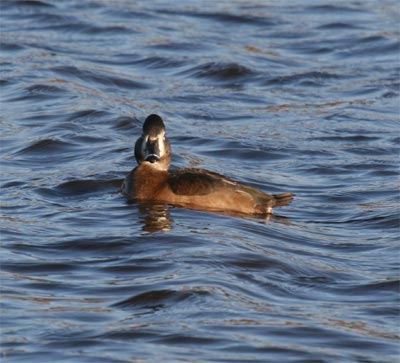 These ducks flew out of the new impoundment at Swan Harbor Farms in Harford County, MD on March 5th, 2011.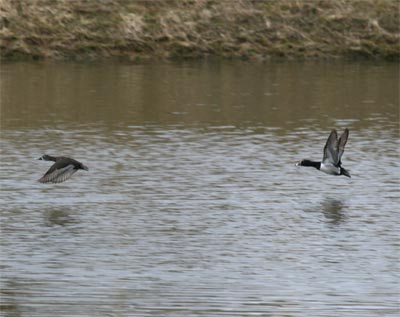 This bird was in the Super 8 Motel pond in Edgewood, MD on March 22nd, 2014.